bgamb24
Seeker Of Truth



member is offline









Joined: Sept 2011
Gender: Male


Posts: 4

Xpa-3 purchase
« Thread Started on Sept 8, 2011, 9:29pm via the ProBoards Mobile App »

---

I just got my Emotiva xpa-3 today. I am sure my back will hurt like hell tomorrow. What a beast. I am still trying to decide how to use it with my emotiva (200 wpc as well)upa-1. Use the monos for the f/l, and the xpa-3 for center and surrounds. Or the xpa for the f/l/c. Any suggestions? The surround backs will get a upa-2.

All speakers are Definitive Technology


Fronts...mythos one
Center ..mythos eight
Surrounds..RSS II
Surround B...GEM XL
Sub....supercube I and II

Thanks again guys for all the help. I will be posting all my unneeded gear soon, at a greatly reduced price (wife wants it out of the basement ASAP)
garycook
Sensei





member is offline








Joined: May 2011
Gender: Male


Posts: 374
Location: Sydney

Re: Xpa-3 purchase
« Reply #1 on Sept 8, 2011, 9:50pm »

---

My answer would be it doesn't matter, it will sound great no matter which way you do it.


Cheers
Gary

---

(Lounge) Sony HD LCD, Foxtel IQ2 (cable), Emotiva UMC-200, Emotiva USP-1, Emotiva XPA-5, Ascension Summoner 863's & 843's + 263 Centre, SoundStream 17" sub, Denon DD TT, Panasonic BD60, Apple TV3
(Family) Denon AVR3805, Samsung HD LCD, Foxtel IQ (cable),Sony VCR, Toshiba DVD, WD Media Player + 1TB EHDD, 2 x KEF Concerto's
(Garage) Onkyo AVR, Sony DVD, 2 x KEF Concerto's

LCSeminole
Moderator


member is offline









Joined: Jul 2007
Gender: Male


Posts: 7,919
Location: North Florida Panhandle

Re: Xpa-3 purchase
« Reply #2 on Sept 8, 2011, 10:36pm »

---

I've heard good things from many of the Lounge members using the UPA-1's to power the fronts for 2 channel music, which would leave you with the XPA-3 to power the center and surrounds. Let us know what you think, for that matter if you hear any difference.

---

Home Theater Setup:
Emotiva UMC-200
Emotiva XPR-2
Emotiva XPR-5
Emotiva ERC-2
Emotiva Remote 1
Panasonic TC-P50G20
Oppo BDP-83
Sherbourn C12
Furman PL-PRO DMC (20a)
Monter Power HTS-5000
Klipsch KLF-20 (Crites Crossovers/Midranges/Titanium Tweeters)
Klipsch KLF-C7 (Crites Crossovers/Titanium Tweeters)
Klipsch RB-5II x4
Dual SVS PB12-Plus Subs

Storm Angel
Minor Hero




member is offline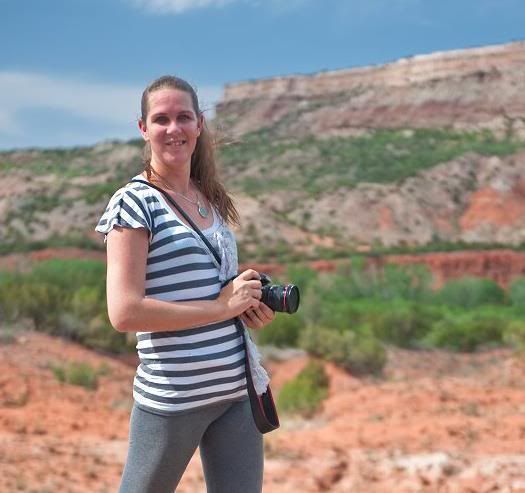 Storm Chaser / Photographer





Joined: Sept 2011
Gender: Female


Posts: 79
Location: Between here and there... ;)

Re: Xpa-3 purchase
« Reply #3 on Sept 8, 2011, 10:44pm »

---

Wow congratulations on your new XPA-3!
I am also interested in this amplifier to run centre and surrounds along with my XPA-2 in 5.1.
Looking forward to hearing your thoughts. I bet it will sound fantastic.

---

Music is life. <3
audiophill
Sensei





member is offline









Joined: May 2011
Gender: Male


Posts: 163
Location: Woonsocket, R.I.

Re: Xpa-3 purchase
« Reply #4 on Sept 9, 2011, 8:42am »

---

Just a thought, use the XPA-3 for front left, right, center. Use the UPA-2 for surrounds, and sell me your UPA-1 for $250.00 shipped!? Your surrounds don't need all the power of the XPA-3. I have a UPA-2 for my surrounds and it don't break a sweat!!

---

emotiva umc-1
(2) emotiva xpa-1
(2) emotiva xpa-1L
emotiva xpr-5
emotiva erc-2
(2) emotiva cmx-2
emotiva cmx-6
emotiva uaw-8.2
monster power signature htps 7000 power conditioner
monster avs 2000 pro stabilizer
monster eleganza 15" 1000 watt sub
(2) svs2039 pc+ subs
(3) maple klipsch rc7 L,R,C
(2) klipsch rs7
oppo bdp103
sony ps3 fat
bybee tweaks
RUNCO CL-420 HD projector
darbee darblet
theresa
Protean Force






member is offline




Follow your bliss.





Joined: Oct 2010
Gender: Female


Posts: 2,681
Location: Minnesota

Re: Xpa-3 purchase
« Reply #5 on Sept 9, 2011, 8:55am »

---


Sept 8, 2011, 9:29pm, bgamb24 wrote:

I just got my Emotiva xpa-3 today. I am sure my back will hurt like hell tomorrow. What a beast. I am still trying to decide how to use it with my emotiva (200 wpc as well)upa-1. Use the monos for the f/l, and the xpa-3 for center and surrounds. Or the xpa for the f/l/c. Any suggestions? The surround backs will get a upa-2.

All speakers are Definitive Technology


Fronts...mythos one
Center ..mythos eight
Surrounds..RSS II
Surround B...GEM XL
Sub....supercube I and II

Thanks again guys for all the help. I will be posting all my unneeded gear soon, at a greatly reduced price (wife wants it out of the basement ASAP)



I don't think whether you use the UPA-1s for fronts or the XPA-3 matters at all. It'll sound the same. But since you've got the UPA-1s you might as well put them to "best" use as the amps for the fronts. I would use the UPA-2 for back surrounds. No you won't run out of power on your rears
p.s. I did use to clip my surrounds with the Yamaha DSP-A1, never happens with the Emotiva amps.

---

Shiva X2 sub
Tempest X2 sub
Sennheiser HD600
Asus Xonar Essence STX headphone card
2 unbalanced miniDSPs
1 balanced miniDSP
Panasonic 50" 1080p Plasma HDTV TC-P50ST30
Sony BD player
Onkyo PR-SC5508
Emotiva UPA-5
Emotiva XPA-3
Emotiva UPA-2
Behringer EP4000
Emotiva ERD-1 Surrounds
DIY ScanSpeak Revelator/Eton Symphony mains
ScanSpeak Revelator/Illuminator DIY center
PC i7 950 3 TB w. Blu-Ray
FLcanuck
Emo VIPs





member is offline




Kind of Blue ....EMO Blue!





Joined: Feb 2010
Gender: Male


Posts: 234

Re: Xpa-3 purchase
« Reply #6 on Sept 9, 2011, 2:19pm »

---

+1 for the UPA-1s for your FL/FR and the XPA-3 for the Center and Surrounds.

No matter which way you go, you'll be very pleasantly surprised and I guarantee you'll have a big smile on your face when you fire that system up!

Enjoy!!