Post by KeithL on May 23, 2014 10:57:23 GMT -5
First, to answer your question, there are no special settings for using the DC-1 with IEMs.
The short answer is that some IEMs are
VERY
sensitive, and the sensitivity between various headphones and IEMs varies wildly.
As with all electronics, the DC-1 has an inherent "background noise level"... and, while this noise in inaudible with normal headphones, and on the main outputs, it may be audible with IEMs that are ten or twenty dB more efficient.
A bit here about noise.....
Signal-to-noise Ratio (S/N) describes the ratio between a signal at a specified output level and the minimum "background noise" that is there (and so it's measured at one or more specific signal levels). Typically, in most equipment with gain and a Volume control, there is a fixed minimum "noise plateau". As you turn down the Volume, the noise gets quieter until it reaches this plateau; at which point the noise stays the same when you continue to turn the Volume down. Starting from Off, turning the Volume up doesn't change the noise until you reach this plateau, at which point turning the Volume up further increases the noise. (You're hearing the fact that the actual noise is a combination of a fixed minimum "noise floor"
PLUS
the noise that results from gain being applied to noise coming from the input circuitry and the source itself. Below some gain setting the unmoving noise floor dominates; above that setting the variable noise controlled by the Volume control dominates. If you end up listening with the Volume turned way down, the fixed noise floor will be the same, but the signal will be lower - and so the
RATIO
between them - the S/N - will be lower. Of course, this plateau point will be different, depending on the noise level present in your source material and, for an analog source, the noise level at the output of your source component itself.)
The headphone amps in the DC-1, while very good quality "general purpose" headphone amplifiers designed to work very well with the vast majority of headphones, aren't specifically optimized for best performance with
VERY
high efficiency IEMs. So, while they are very flat, very low distortion, and very quiet with regular headphones - you may find other headphone amps that are slightly quieter with efficient IEMs. (Also, as some folks have noticed, while the headphone amps in the DC-1 are very good, they aren't quite as good as the main outputs - which are really
REALLY
quiet.

)
Now, all that said, it never hurts to minimize noise coming in from elsewhere...
If you disconnect all the inputs from the DC-1 (physically unplug the wires), then you are probably hearing the inherent noise of the circuitry in the DC-1 itself. You could try a line filter (just in case you have a noisy line), or try plugging the DC-1 into a different outlet or physically moving it (in case you have something sending noise through the air - like a wireless phone base station or WiFi router). If the noise drops when nothing is connected, but gets worse when you connect a certain source, then you could have a grounding issue with that source. Specifically, computers are notorious for having noisy grounds, which can"inject" noise through the ground connection to the DC-1. (If the noise is entirely gone when the computer is disconnected or unplugged, then a USB ground isolator will almost certainly eliminate the problem.)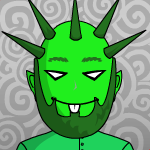 KeithL
are there options for listening to IEMs with the DC-1