Post by KeithL on Sept 27, 2017 9:15:48 GMT -5
VERY
nice resource there..... and I see they now have a very wide selection of different formats - including lots of high-res PCM formats.
(I remember looking to their site for samples of high-res formats some time ago.)
I did note two interesting things:
1)
Much like the last time I looked, while their recordings are really excellent quality, they simply don't have much music that I'm familiar with - or especially eager to listen to.
For me, this puts them firmly in the category of "stuff you pull out to see how your system sounds - but you don't actually hang around and listen to".
Clearly classical music buffs will feel differently there... since I did recognize a lot of relatively "standard" classical fare (along with the "Norwegian stuff").
2)
Virtually all of their music seems to have been recorded in DXD (and I applaud them for telling us the original format).
The only reason I mention this is that the encoding and decoding process for DXD is somewhat different than for normal PCM.
(So how well the "MQA deblur feature" works on their DXD music may be somewhat different than how it acts on normal PCM masters.)
Of course, I would encourage anyone who decides to compare the sound of their MQA files to
ALSO
try the other formats.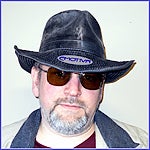 Where did you find actual copies of the exact same content, made from the exact same master, in both MQA and non-MQA formats?
(Ones where you could reasonably say "those are two different copies of the exact same content in different file formats" rather than "those are two different re-masters from the same original master".)
I'm sort of waiting for someone to do a digital capture of the output from Tidal when playing an MQA file.
If you captured the 24/96k output after the first unfold had been done, you would then have a file that had all the benefits of "the MQA encoding process", but which would play back on an ordinary PCM DAC.
(You might reasonably refer to it as "an ordinary PCM file, which could play on an ordinary PCM DAC, but which had been re-mastered using the MQA re-mastering process".)
(It would be equivalent to decoding a surround sound audio file, then storing the result as a multi-channel PCM file, so you could play it back without the decoder being involved....)
You could then tell if the improvements delivered by the MQA re-mastering process were lost when delivering the content in PCM format - or not.
Just to answer your first question, I listened to 2L recordings in both MQA and non-MQA encodings. You can find them at
www.2l.no/hires/.