Post by garbulky on Feb 6, 2019 12:08:03 GMT -5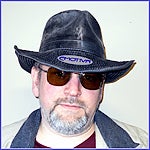 There seems to be a lot of confusion between "balanced connections", "unbalanced connections", "differential circuitry", and "circuitry that is not fully differential".
An UNBALANCED CONNECTION consists of a single signal line and a ground... and they generally use RCA connections for consumer equipment.
Unbalanced connections work just fine.
However, on extremely long cable runs, if the cable is poorly shielded, or if the environment is especially noisy, they can sometimes pick up noise and/or hum.

A BALANCED CONNECTION consists of two signal lines and a ground... and they generally use XLR connectors on consumer equipment.
The two lines carry signals that are out of phase with each other... and the audio signal is actually the difference of these two signals at the receiving end.

The main benefit of balanced connections is that they tend to resist picking up noise, even on long runs, and even in noisy environments.
EVERY XLR CONNECTOR ON EVERY PIECE OF EMOTIVA GEAR IS ATTACHED TO BALANCED INPUT OR OUTPUT CIRCUITRY THAT OFFERS THIS BENEFIT.
(This is also true for most other gear - although there are a few oddball exceptions out there.)
A FULLY DIFFERENTIAL DEVICE OR CIRCUIT utilizes two entirely separate circuits to generate or amplify two entirely separate but equal and out of phase audio signals.
So, for example, a fully differential stereo DAC has four outputs.... R+, R-, L+, and L- .
Each pair of outputs are then combined in such a way that at least some of the distortion present in both of them tends to cancel out.
The result is that, all else being equal, a fully differential circuit may have somewhat lower distortion, and the actual types of distortion it exhibits may be different.
(Certain types of distortion are lower because they partially cancel out - while others remain the same.)

However, because most modern circuitry is very low in distortion, this benefit is often quite minimal - and overshadowed by other more important considerations.

In order for a piece of gear to be "fully balanced and fully differential" it must combine BOTH of these...

So, for example, the XMC-1 has a fully balanced fully differential front channel signal path....
You can send a balanced analog signal into a pair of balanced inputs, pass it through balanced differential analog circuitry, and send it out via balanced analog outputs.
HOWEVER, it is not at all uncommon for gear to offer one or the other and not both.
For example, a preamp can provide both balanced inputs and balanced outputs, and give you the benefits of balanced connections for both, but still not have balanced differential circuitry inside.
(On our XSP-1, you can have a fully balanced fully differential signal path for purist audio, but not for bass-managed audio... because the bass management filters are not fully differential.)

Likewise, a preamp could have balanced circuitry inside, yet still use unbalanced input and output connections.
The details become even more confusing with DACs....
NOBODY uses balanced digital audio signals.... neither standard PCM nor DSD signals carry balanced audio content.... there would be no practical benefit and it just isn't done.

However, if the DAC has differential outputs, then the output of the DAC is "fully differential".... which results in somewhat lower distortion.
This means that, for each channel, the digital input data is used to generate a pair of equal but out of phase analog signals...

(However, because the distortion on modern DACs is already absurdly low, you may be talking about the difference between a THD of 0.003% and 0.002%.)
ALL of our gear that uses balanced connections and XLR connectors has them connected to fully balanced circuitry - which offers all of the benefits of balanced connections to other equipment.
What we're talking about is which DACs inside the device have separate (-) and (+) differential outputs for each channel... and the resulting difference in performance.
(The channels which have fully balanced fully differential DAC outputs will have slightly lower distortion and usually a slightly higher S/N.)

So we're talking about whether fully balanced DAC outputs were used on all the channels or "just the important channels".

From a purist point of view the difference is worthwhile...
But it's really doubtful that it will be audible under most circumstances... especially on surrounds and height channels.
Remember, we're talking about the difference between "very good" and VERY very good" in terms of both specs and sound quality. Thanks for the clarification!
So the RMC-1L should then be fully balanced (16 channels). Makes sense.
I do understand, that the XMC processors do have only XLR outputs, whether single ended circuitry or not. However, I do find this a little bit misleading. Why have all channels configured with XLR outputs, if the internal electronics of the processor do not support it? I would prefer RCA outputs for unbalanced channels. Then things are clear for everybody...
Another recommendation: Use product
code names
(like: Lion, Tiger, Leopard etc.) for all stuff that is currently in development and which has not been released yet. Please stop using
possible "official"
product names for that products. It is not really helpful to move from "
XMC-2"
to "
XMC-1 Gen3"
and back to "
XMC-2"
or from "
RMC-2"
to "
RMC-1L"
. All you do is creating chaos and confusion.
So...the RMC-1 L has fully balanced circuitry on all channels just like the RMC-1?