Post by Lonnie on Mar 17, 2010 9:49:01 GMT -5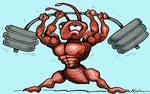 Direct has always been a "Direct" path with no post processing which EQs are. If you want to play SACDs, MCPCM or anything else and use the EQs then run it in its native mode or any of the other supported modes for the given input type. Direct was always there to give you the purest path if you want to use it.
Lonnie,
I think owners of the UMC-1 have a right to be frustrated with the issues with the UMC-1. I have spent several hours with my UMC-1 trying to get MCH PCM from my Panasonic BD30. I could not get it to work no matter what settings I ultilized. That is frustrating to me as I should be spending that time watching movies or listening to music not trouble shooting the UMC-1.
I put my 886 back in my system and I get MCH PCM fine in its native form with the use of Audyssey and bass management options. Going through the options in the menu of the 886 for Multich PCM is an option for Multch which is maybe an option that could be added to the UMC-1.
I feel MCH PCM is a format such as DTS-MA and TrueHD. So I feel that owners of the UMC-1 should be able to decode that format and be able to ulitilize all the Emo-Q and bass management options without having to use DD PLII or one of the DSP options.
I'm sure someone will say "if you do not like the UMC-1 then return it" which is not what I want to do as I feel the UMC-1 has excellent SQ. But if issues like the one with MCH PCM are not corrected a feature that is on every other AVR/prepro I have owned recently then I will most likely return the UMC-1.
Personally I have not gotten angry over this as I feel that this is the way Emotiva decided to configure the UMC-1. Not a big deal but if a number of UMC-1 owners or prespective owners feel the same way then Emotiva might want to consider adding an option to the MCH PCM mode.
Bill
Thank you for your post and right now I am getting clarification from the code guys on exactly what is active and not when in Direct mode for HDMI sources. I know exactly how it working for normal Digital sources and analog sources, but I want to follow up on the HDMI and find out, so I will post additional info when I get it.
In regards to the Multi-channel PCM on your unit. I have a Panasonic BD-65 and it ports out Multi-PCM and the UMC reads it as muti-pcm with no issues. It has always worked from day one. In your case when you press the Info button for hte UMC what does it show you? Does it show a multi-pcm or 2 channel pcm? This will tell you what your Panasonic is sending to the processor. If it shows 2 channel pcm, then the Panasonic is not sending Multi-pcm and a setting within the Panasonic needs to be changed. If it is showing Multi-pcm but you are only getting 2 channel then we need to change one of hte settings in the UMC.
Just let me know what you find out.