Post by Dark Ranger on Sept 22, 2012 0:14:09 GMT -5
Houston, Tranquility Base here. The XPA-200 has landed. ;D
I picked it up from FedEx today late afternoon* and carried it out proudly in my grubby little paws. I think I may have even talked to it on the way home.
*I had requested a Hold At Location since I wouldn't be around to sign for it at home. There was no way I wanted a delivery exception and have to wait until Monday!
Upon arriving home in record time, I carefully opened the box and unpacked the contents. The amplifier arrived in perfect condition with minimal damage to the exterior box. Like all Emotiva amps, this one was double-boxed and encased with two pieces of Styrofoam. One of the pieces was severed in two places due to impact during shipping no doubt, but no visible damage to the amp.
Package contents:
- XPA-200 amplifier
- three prong power cable
- trigger cable
- two packets of silica gel, which I later sprinkled atop my dinner to give it "character"

This amp weighs 31 pounds and it definitely feels like it! After finding a comfortable place to work, I removed the eight screws securing the top chassis cover. Very impressive sight, this amp is no toy. I visually inspected just about every part inside that could be seen without removing boards.
I know that some members here will be interested to know the following details:
there are six (6) SEACON 15,000 uF 63v capacitors
. Unless these are wired like the XPA-2 storage caps (series-parallel), Emotiva's product page is correct stating 90,000 uF of secondary capacitance!
After grabbing a few pics, I replaced the top cover and prepared for installation. Once the mini-X a-100 was removed from my rack, I moved the XPA-200 in its place making sure everything was wired properly. Turned it on and we have liftoff, err, blue lights. No magic smoke, no flaming pillar, looks like we're done!
I'll now take the opportunity to share some iPhone pics.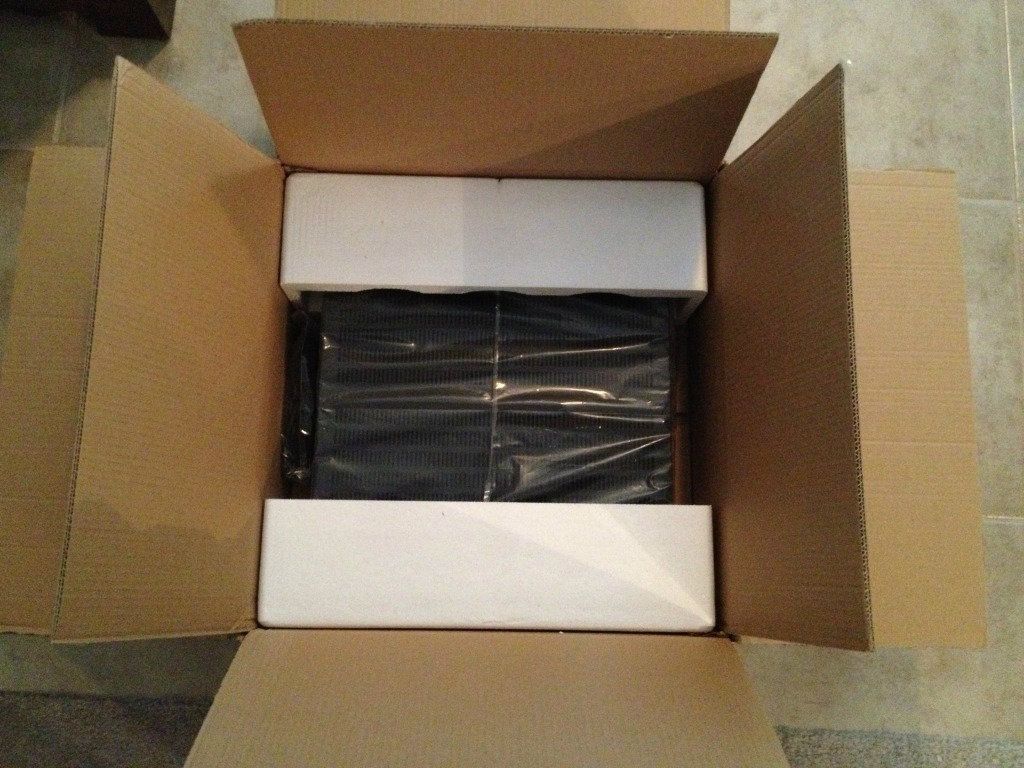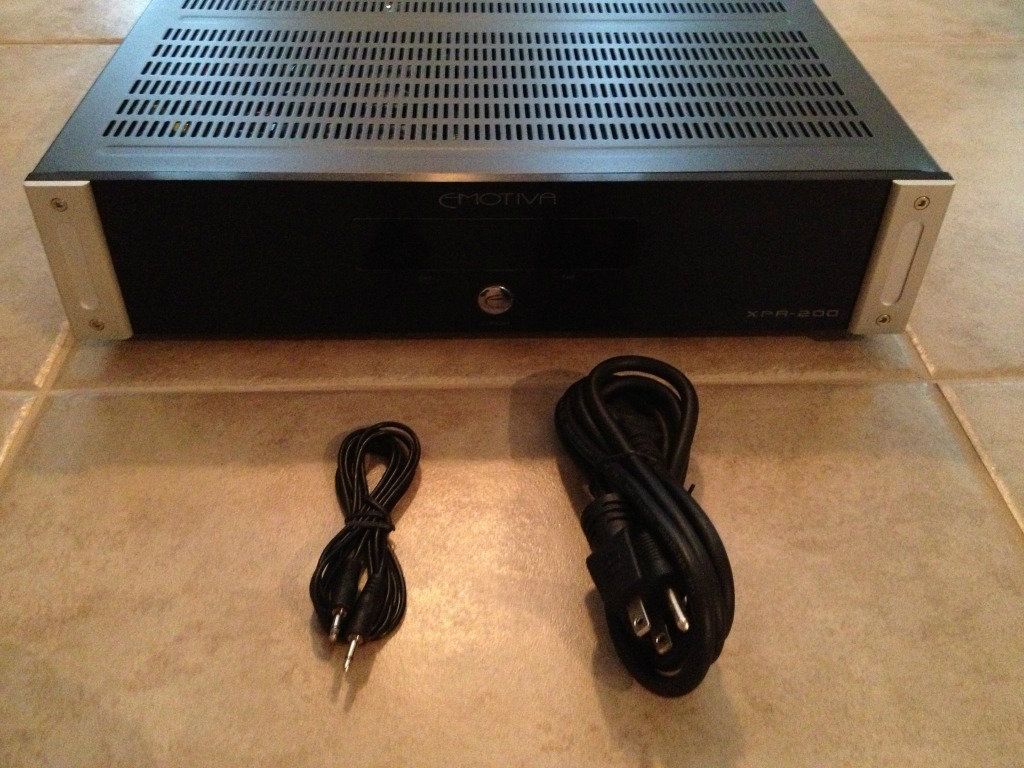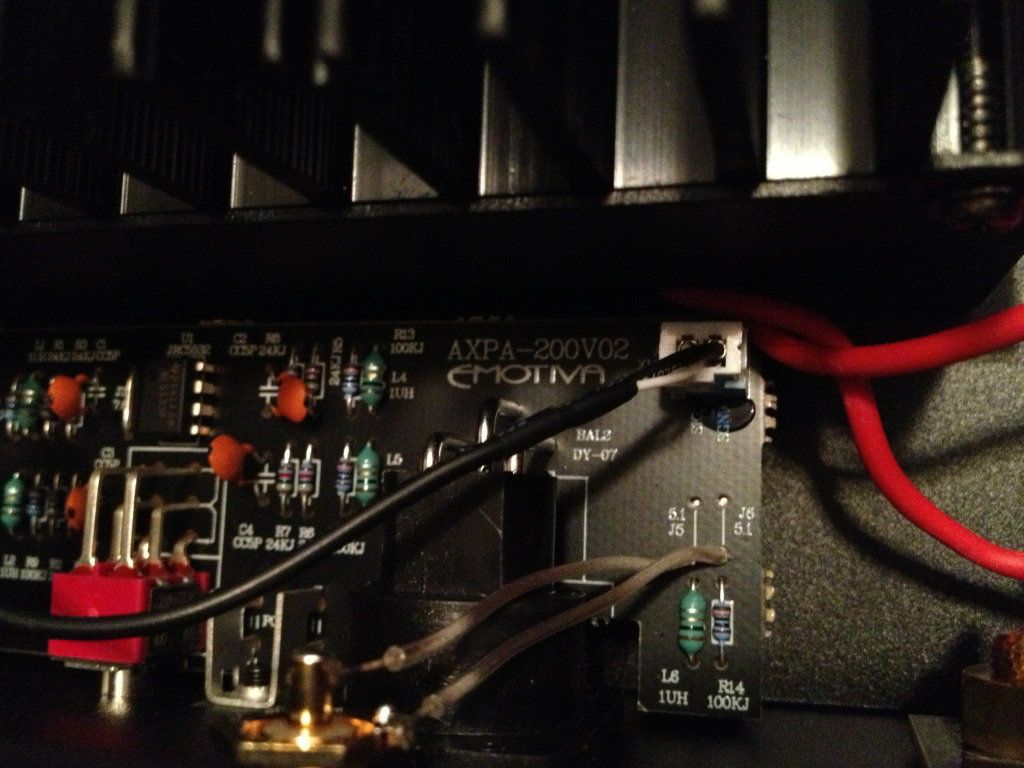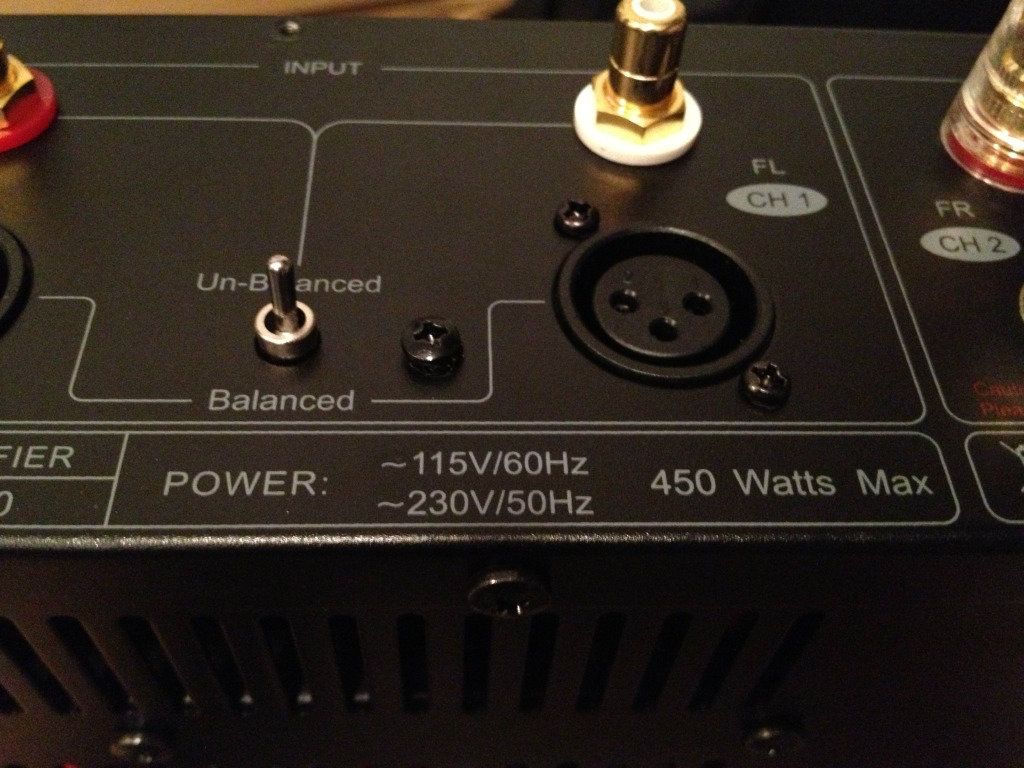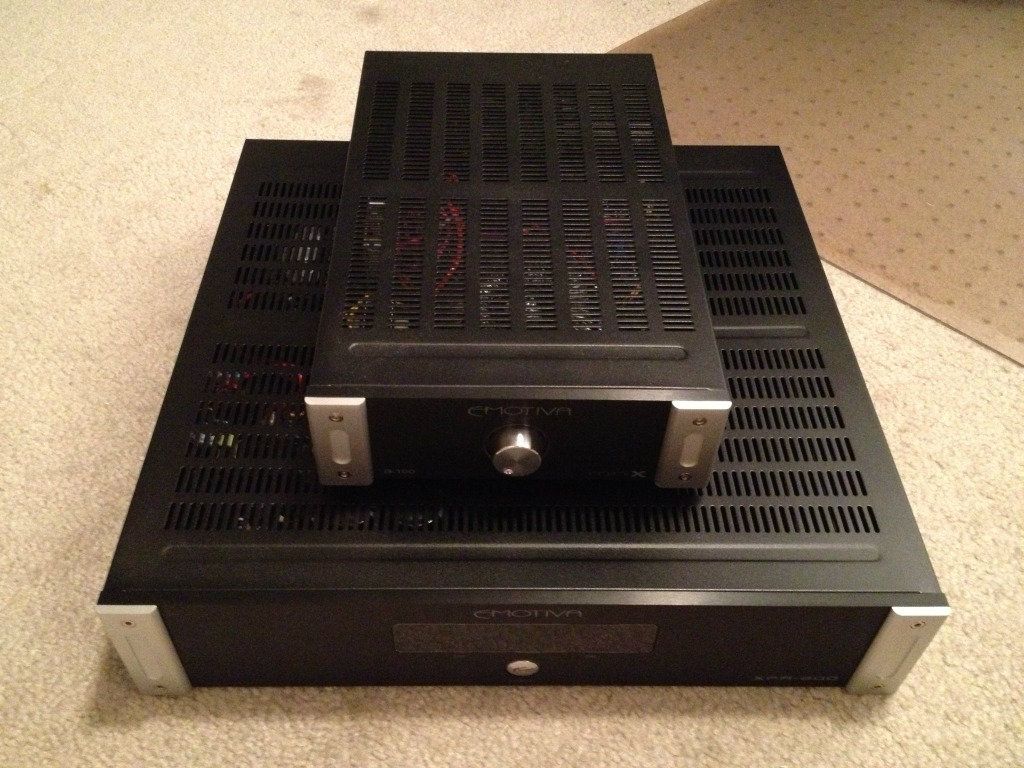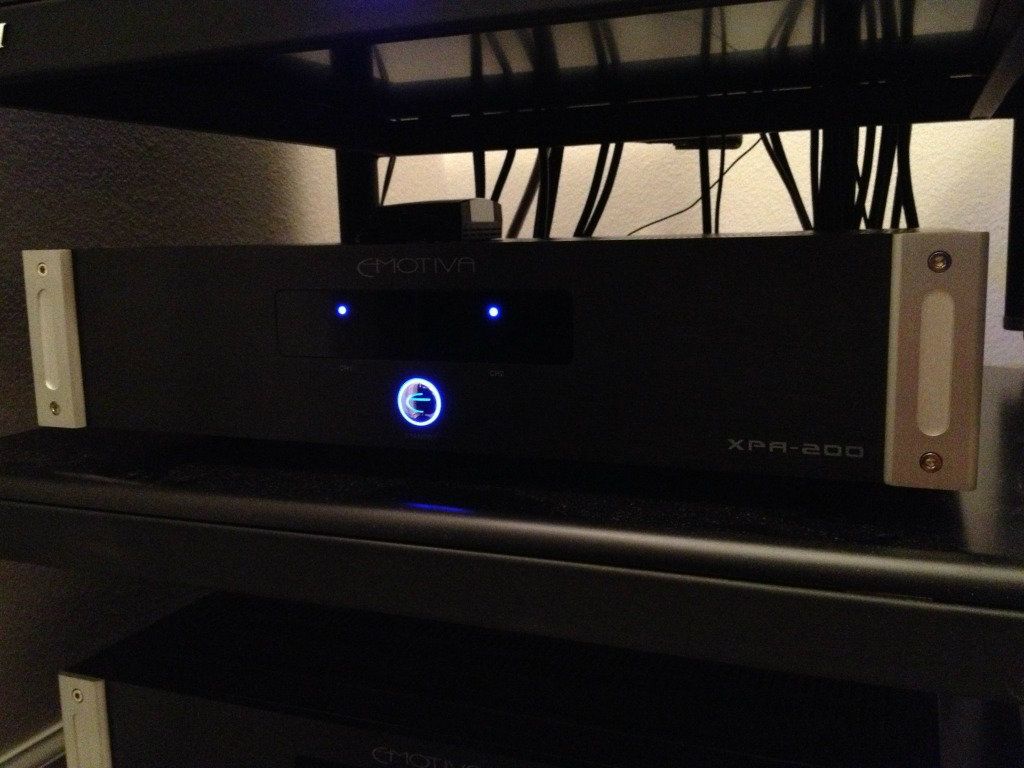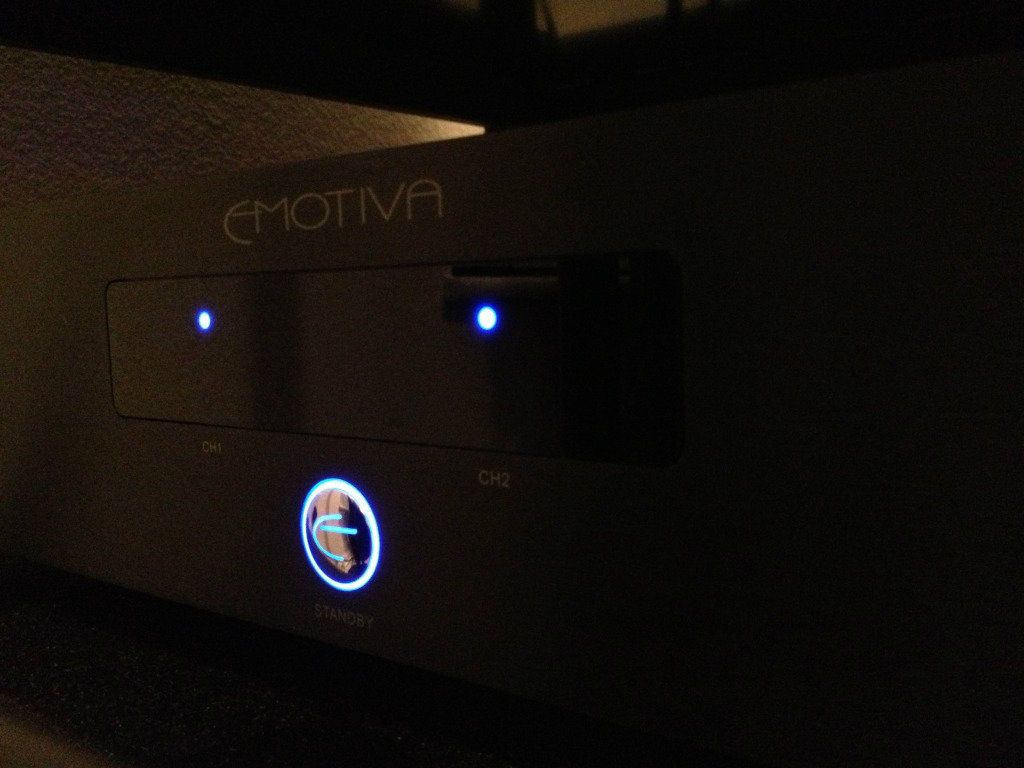 I don't have a Kill-A-Watt meter, but I do have a precision ammeter on my Furman voltage regular/conditioner. It displays input current in 0.1 step. Here are the approximate figures for the XPA-200:
Inrush current (cold): ~1.2 amps
Inrush current (warm): ~0.6 amps
Idle current: ~0.3 amps
I've been listening to a variety of stereo recordings tonight, including Kelly Sweet, Jesse Cook, Daft Punk, Patrick O'Hearn, Above & Beyond, and Darshan Ambient. I also watched
Avatar
tonight. So far, I'm very pleased with my purchase. I mentioned earlier that I could always return the amp if I wasn't happy. Well, based on my experience tonight, the XPA-200 will
not
be shipping back to Emotiva.

I need a bit more time to evaluate it and better organize my thoughts. I'm also quite fatigued, so I want to listen again when I'm fresh. Stay tuned for another update soon and a few more pics of my entire setup.
-Jacob