Post by Dark Ranger on Mar 14, 2013 18:20:10 GMT -5
Hello my fellow Lounge Lizards,
I've created this thread as a reference for my thoughts, feedback, and review of the new XPA-1L. I also know you guys are chomping at the bit for info (I would be, too), so I'm going to try to give as much info as possible, starting with pics and my initial impressions.
Lots of photos!
What did I tell ya?
The Emotiva customer service folks are so thoughtful. ;D (Yes, I pulled out the shipping invoice and inserted this handwritten note as a gag.)
Manual - check!
Form-fitting packing material.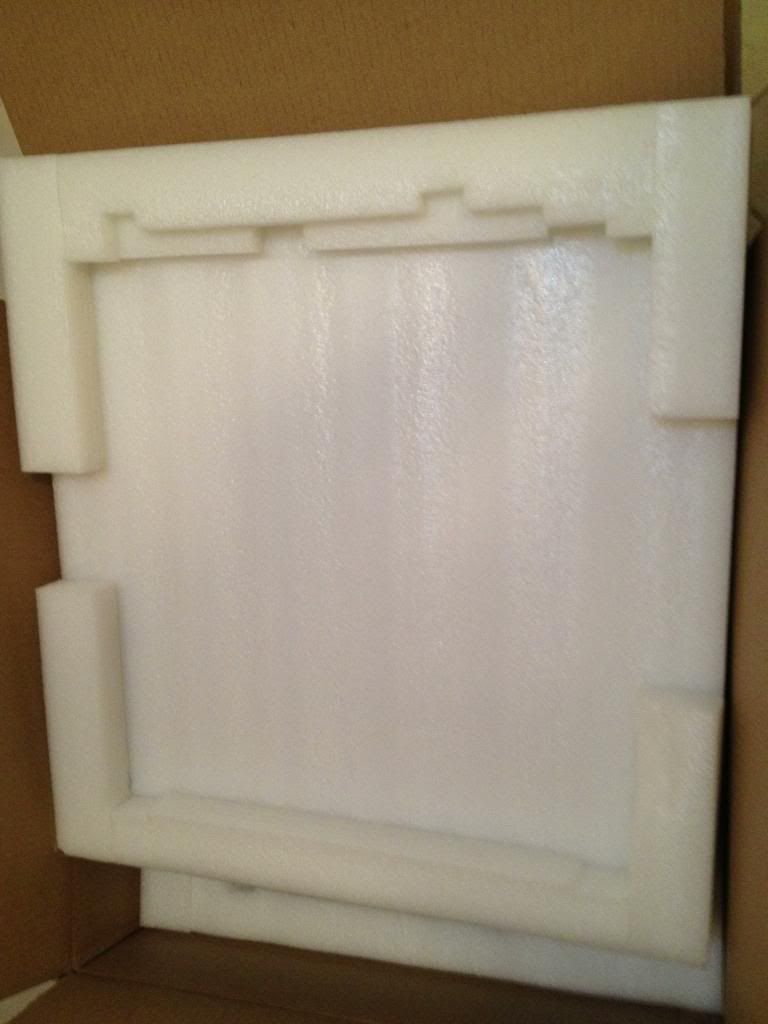 Reminds me of the OPPO products, the appearance is classy.
More great packing material. This amp was very secure.
Spare parts and a shot of the front.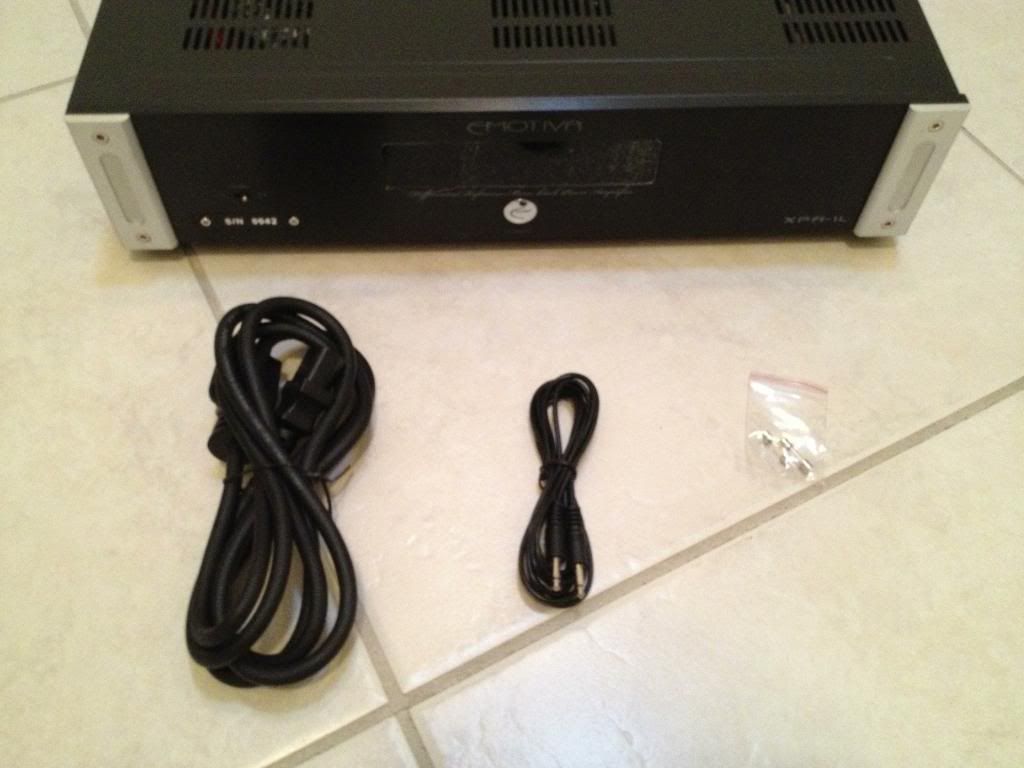 Close-up.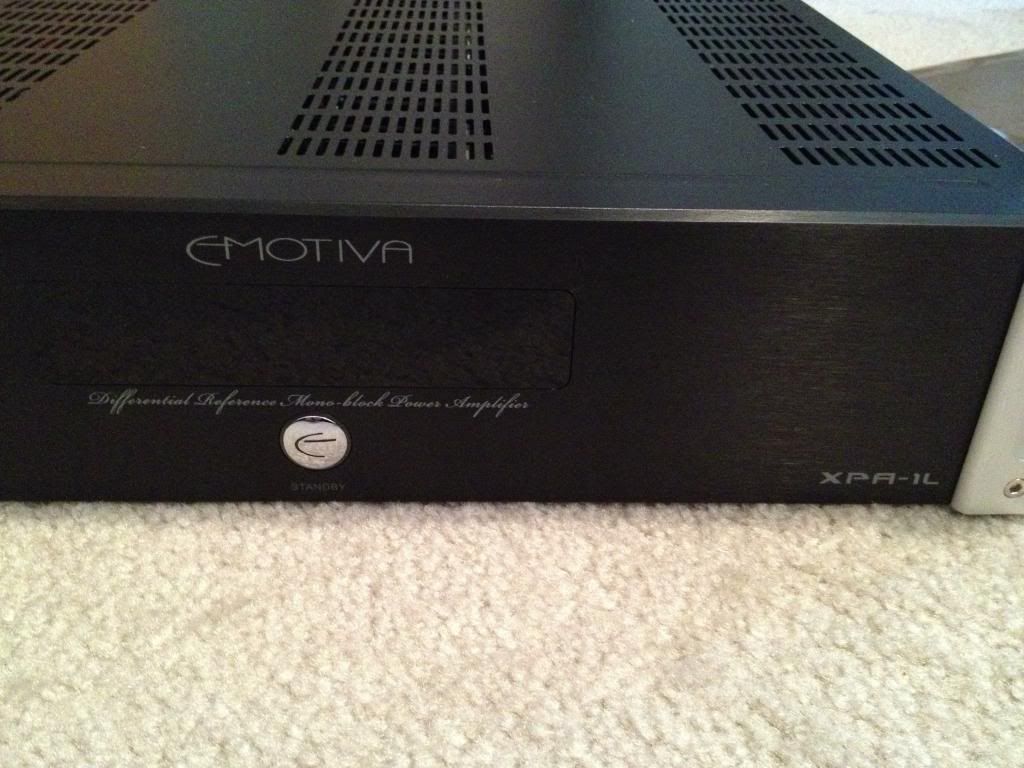 Get a view of those input connectors!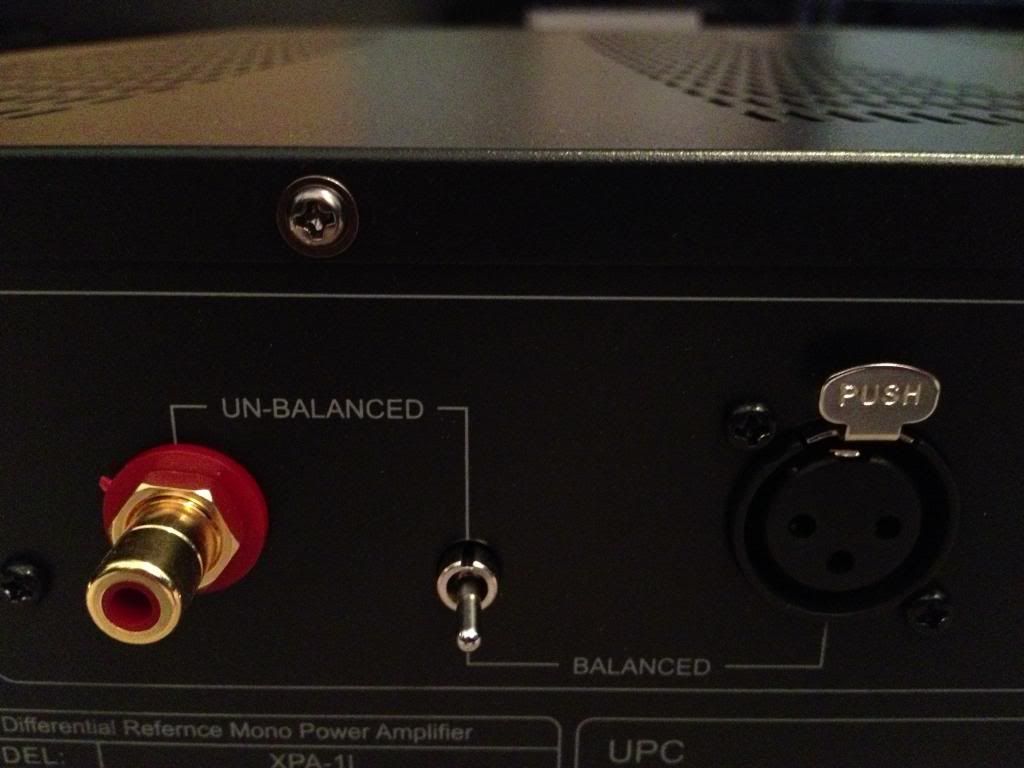 HUGE transformer! Quarter not included.
Nice caps!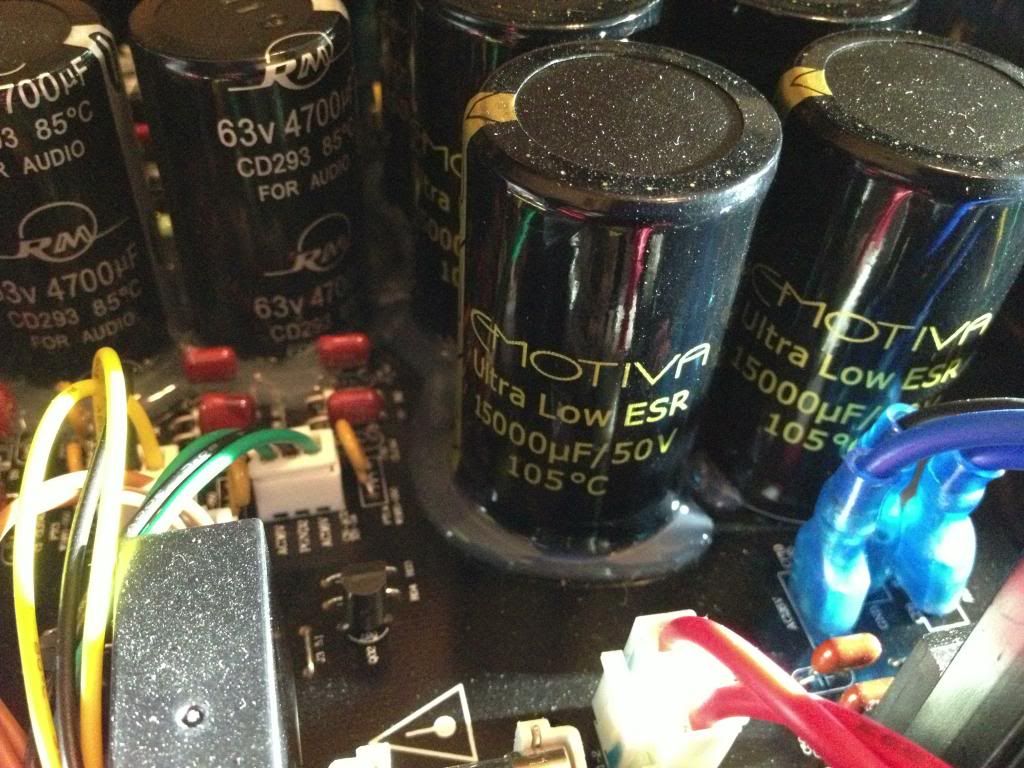 Capacitor bank.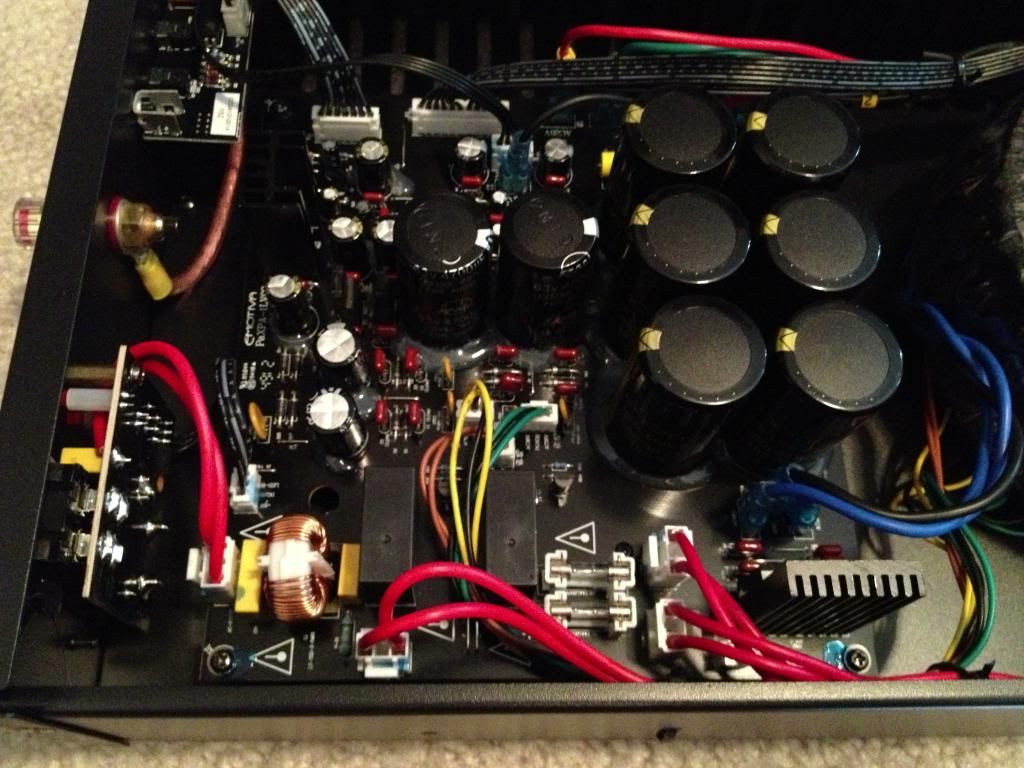 The heatsinks are huge!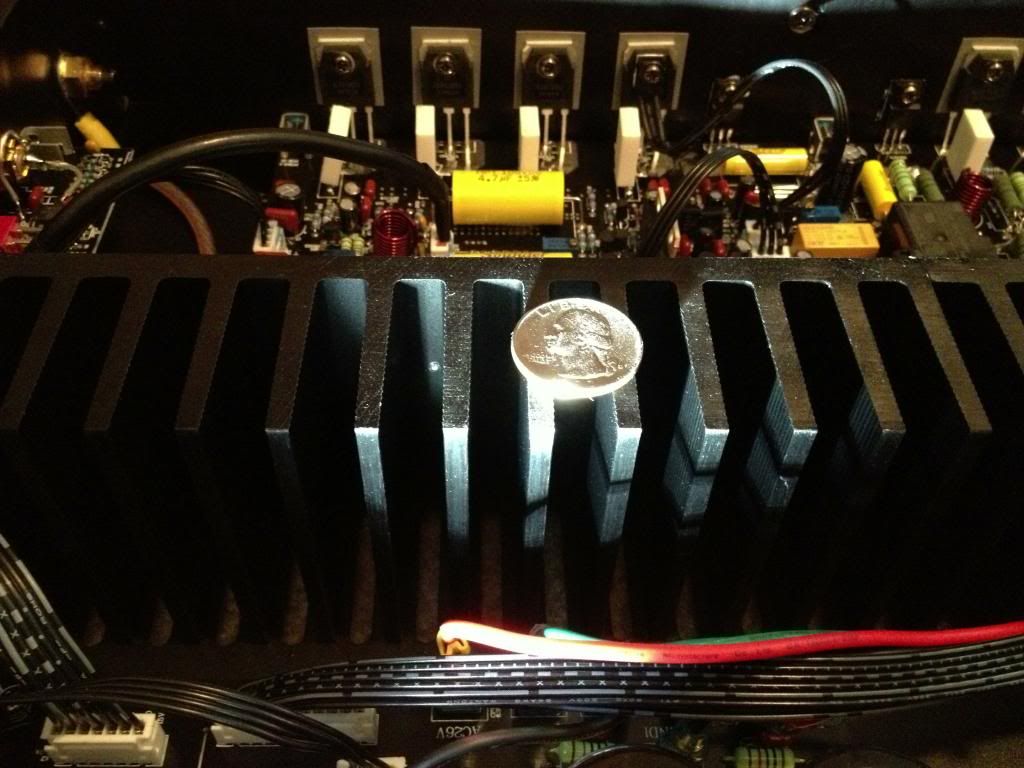 Wow...
Close-up.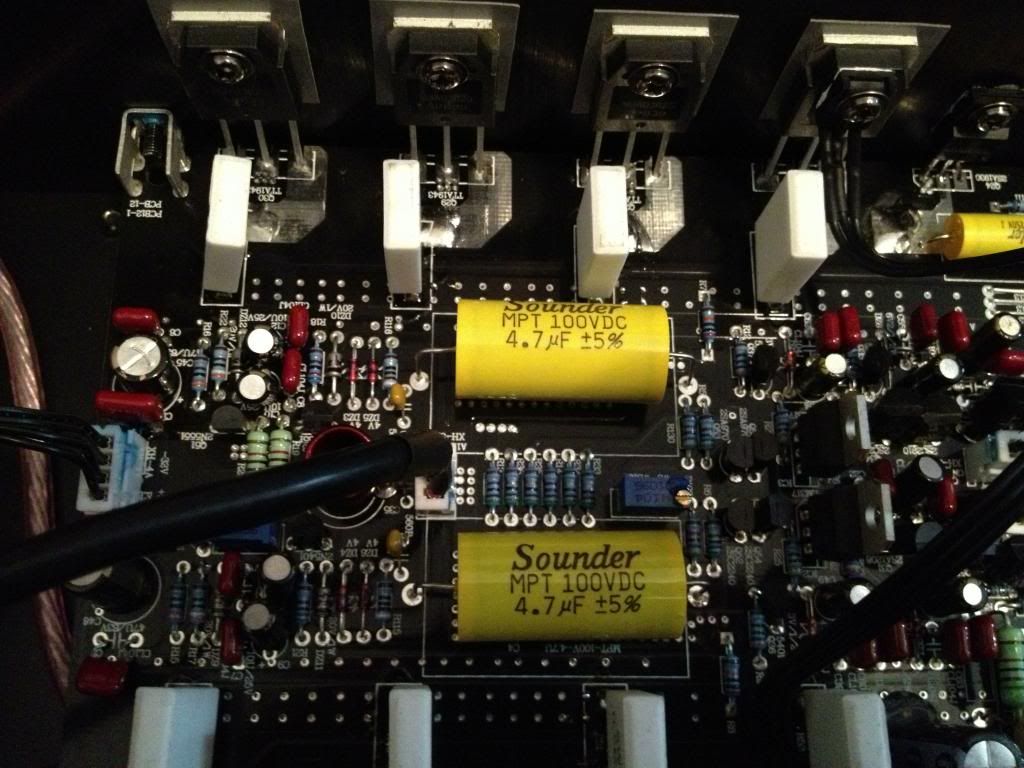 Close-up #2.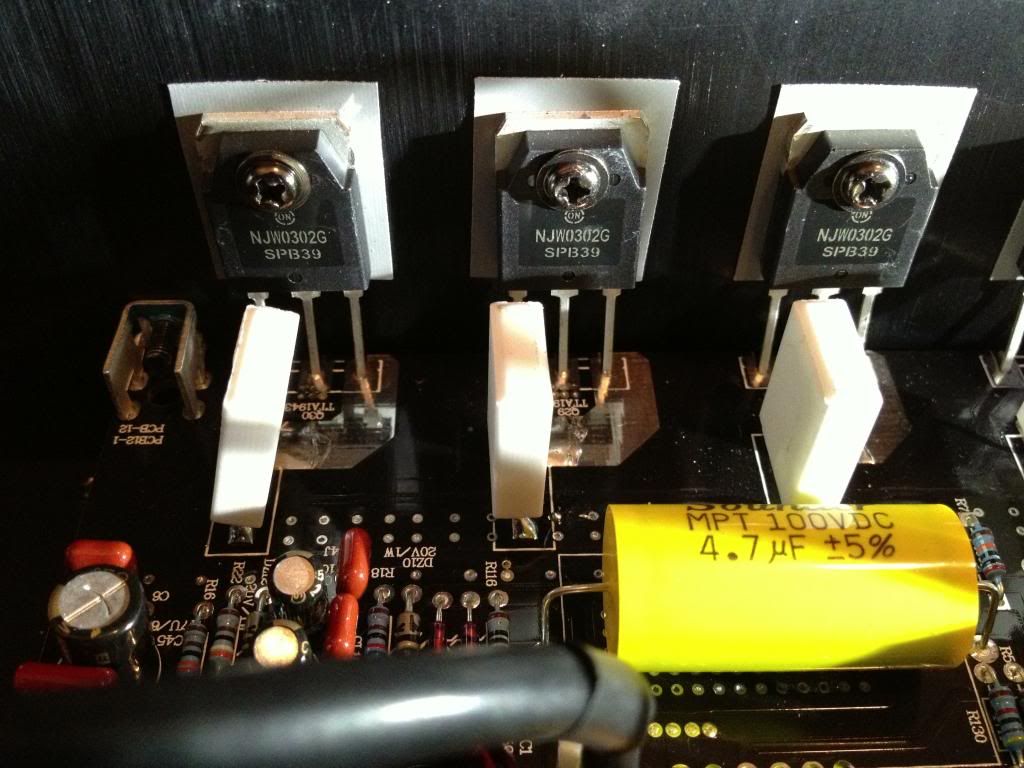 Venting on chassis underside.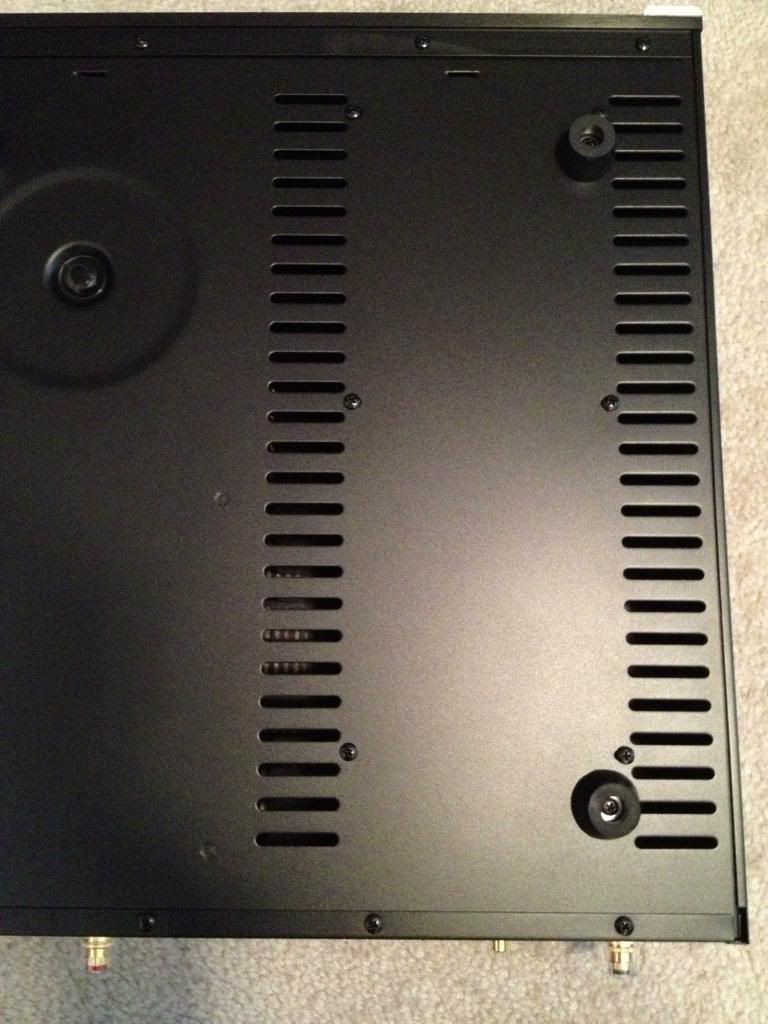 Package Contents
1 of XPA-1L
1 of Spare Parts box
The box of Spare Parts includes a power cable (18AWG, 3 conductor, 300V), a standard trigger cable, and a bag of two spare fuses (T4AL250V).
First Impressions
I was pleasantly surprised to find the amplifier wrapped in a nice bag. This reminded me of OPPO, and more recently, the XPR series. Very classy. Everything was well-packed with form-fitting material and there was absolutely no damage to the contents.
1) The
Emotiva X Series Speaker Cables
do not span the distance for direct insertion into the binding posts. They do, however, fit into the hole designed for bare wire with just enough slack to do so. However, you might have to loosen the nut (inside the amp) and turn the post so that the holes are angled inward. If the holes are facing up/down, there will not be enough slack for the bananas to be inserted, so the posts must be angled towards each other.
I'm not actually using the X Series speaker cable for my center channel, but I wanted to let folks know in case they were planning to use them. I had to remove about 3.5 inches of outer insulation from my cable to widen the neck and span the distance. For reference, I'm using an Ultralink 14-4 cable that is wired to 11.2 gauge. It fits easily, so the hole can probably accommodate 10 gauge stranded if twisted tight enough.
2) The binding posts, input connectors, and toggle switches all seem of quality design. I'm really liking the upgraded hardware on the new amps.
3) I spent a while just looking around inside the amp. It's pretty clear this baby is not fooling around. I'm very impressed with the build quality.
4) There is one blue LED status light on the front panel. When the amp first turns on, it's red, then switches to blue. The status light can be disabled, but not the front halo around the power button. This is absolutely fine because it doesn't bother me, but others might want to know.
5) Upon inspecting the capacitor bank, I noticed that the 1L uses different caps than my XPA-200. The caps in the 1L are labeled (Ultra Low ESR). These may be similar to the ones that are in the XPR series due to the gold stripe and lettering.
Power Consumption Stats
Class AB mode inrush current (cold): ~1 amp
Class AB mode inrush current (warm): ~1 amp
Class AB mode current (idle): ~1.13 amp, ~140 VA, ~95 watts (123.4 volts)
Class A mode inrush current (cold): TBA
Class A mode inrush current (warm): 3.0 - 3.3 amp
Class A mode current (idle): ~2.34 amp, 288 VA, ~201 watts (123.1 volts)
---------------------------------------------------
Note: The following issue affected only the initial production units and was quickly resolved. See my post on page 2 of this thread with an explanation from Lonnie.
During my testing of Class A power draw, I heard an internal click after 4-6 minutes in (depending on how long the amp had been on). Once the click happens, power draw (ampere) goes way down to about the same idle current as Class A/B. I find this rather curious since there is no input signal.
Could this be the temperature sensor throttling down the amp to A/B? Perhaps I'm just misinformed here, but I thought it would pretty much run flat out when in Class A mode. The power consumption drop doesn't make sense to me at this time.
---------------------------------------------------
Measurements taken with:
- Built-in precision ammeter/voltmeter on Furman power conditioner/voltage regulator
- Kill-A-Watt P4400.01
- Fluke 62 MAX+ infrared thermometer
Testing methodology:
- Power on amplifier, note maximum amperage draw at Furman meter. Start 5 minute timer.
- At 5 minutes, check Kill-A-Watt meter for volts, amps, watts, and VA statistics
- Turn off amplifier for cool down, start 5 minute timer.
Each test was performed a minimum of three (3) times to verify repeatability.