Post by KeithL on Jun 24, 2019 13:11:33 GMT -5
I forget that you're not actually playing jRiver through a DAC...
You're using it as a DLNA server - which makes life a lot more complicated...
It's possible that jRiver is messing up - but it's also possible that you haven't found the right settings yet.

(It seems that you can configure jRiver individually how to treat various DLNA clients... including having it convert file formats for only some of them, limit sample rates, or even apply EQ.)

Under Tools | Options | Media Servers...
Under Media Network | Options...
Under Add Or Configure Media Servers...
You should find a list entitled DLNA Servers...
If there is only one: Generic DLNA...
Under Audio | Mode you must set it to ORIGINAL
If there are multiple servers listed, you must highlight each one, and set this under each one (or delete the others).
This configures how jRiver, as a DLNA server, will treat the audio streams being sent to each client.
(Notice that, if you set it to convert, you can then tell it which formats to convert - which would explain why only some files are being converted.)

This is NOT the same as the setting under Client Options

Apparently this option was added at some point a few years ago.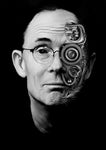 However, I very much suspect that it wouldn't down-rez music unless it considered doing so "unavoidable"....
What you say would be reasonable and expected. But that's not what I experienced. This issue was discovered while reviewing a McIntosh DAC that was good at outputting full information about what it was receiving. While listening, I selected a cut from my library, and then noticed that the Mac said it was receiving MP3 from jRiver. Out of curiosity, I shut down jRiver, opened Roon, and played the same cut. The Mac now said it was receiving 44-16 data.
To make sure that this wasn't a fluke, I played a bunch more cuts. On ⅔ of them, jRiver sent MP3 while Roon played every one of them at blue book quality. Both programs were using the same destination (the Oppo), and nothing changed at the server other than the software being used.
I later did some research and found a switch in jRiver that instructed the program to send files in their original format. I enabled that switch, then checked again. jRiver continued to down-res to MP3 on ⅔ of the tracks. That's when I decided that the switches in jRiver were not trustworthy. So despite the reasonable assumption that no program would deliberately down-res your music without just cause, I'm not convinced that jRiver isn't doing exactly that.
So jRiver lies to me by ignoring my user settings and reduces my music resolution without telling me. Roon doesn't.
Who am I to blow against the wind?
Boom