Post by novisnick on Jul 13, 2019 12:21:50 GMT -5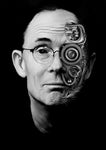 It's disappointing that a company that touts its products as being proudly American-made would so a poor job of documentation. Perhaps Generac is taking lessons from the U.S. car companies of the 1970's? After all, nostalgia IS big again...
But all's well that ends well. If the performance is satisfactory, then I'll forgive the one-time irritations of assembly.
Boom
🤔