Post by sahmen on Aug 9, 2014 16:51:09 GMT -5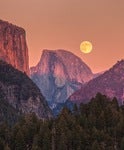 I've sometimes wondered and almost gotten to the point of asking if maybe my XPA-1L is not right. Mine gets too hot to touch, and this is when it's in A/B mode. It troubles me a bit. My XPA-2, to the side of it, is way, way cooler. I thought I might search to see what others have found. The XPA-2 is driving Maggie 1.7's and the XPA-1L is driving the Maggie center channel CC5. I used to leave the main audio setup on to soothe the dogs with laid back directv "new age" music... but since creating this setup, I don't feel comfortable, leaving home with the XPA-1L turned on. I wish mine only got "very slightly warm" like the XPA-2's... maybe mine has a bad circuit?
flatpicker: I have no formal training or expertise in managing electrical circuits, so I cannot offer any scientifically informed insight regarding the heating issues you're describing. However, I can safely say, that in the first 3 days of their operation, I was anxiously placing my palm on the units after every two to three hours of use for a temperature check, because I had also read about he heating issues and wanted to verify for myself whether there was anything I should be concerned about..I was also wondering whether I would need fans for the unitsl After several trips to the rack without discovering anything "alarming," and nothing that I could remotely call "hot," I began to relax and enjoy the units without any further anxiety. For what it's worth, mine are positioned on open racks--meaning open on all four sides, with several inches (i.e. more than 6 inches) of clearance on top. I also listen at low to moderate volumes (-25 to -35 on the XSP-1 volume display). I am not sure how any of this reflects on your experience, but I thought I should just share. By the way, have you spoken to Emo Tech support about your experience?