Post by loungelizard on Feb 20, 2009 8:53:06 GMT -5
I figure I would kick this sub-board off since I goated Dann G to create this for the little guy - the UPA-2.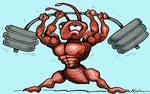 It has made a surprising difference in the sound from my speakers and for less than $300 where can you find an external amp that beats it? Is the passion only for the big power 200 watt plus amps and the little guy doesn't make a difference for most audio buffs, or does the UPA-2 not sell as many compared to the XPA-2 and RPA-2 of the world? Maybe it is because it is less than 7 channels. Just a personal observation that I find interesting. Heck, even Emotiva treats is as the step child as the UPA-2 does not even rate for it's own sub-board under amplifier reviews. What am I missing?
It's only been out a couple of months, that's all. I haven't thought to add it to the review section...thanks for pointing that out.
We've actually got one out for review right now, and I think we'll be hearing a lot more about that amp soon.

Actually I re-posted this from another thread with a few modifications.
Popped in my UPA-2 this morning. But before I comment on it let me provide some quick background. What started my upgrade quest was the fact that while watching movies I was not happy with the clarity of voices. Since the majority of voices come from the center channel I figured my best bet was to replace the Cambridge Soundworks Center. Hence the Definitive Technology 2000 that is known for its clarity. It was a definite improvement but it broke up the sound stage as it did not match the timbre of the Ohm Walsh 2 (or so I thought). So I was still not happy, I felt the clarity could still be better and the huge enveloping sound that the Walsh driver provides was reduced.
Next step, I trolled the audio forums for ideas and kept going back to the amp topics. I recalled I was surprised at the change in sound when I dropped in the Yamaha V663 receiver. I did not think a receiver could make that big a difference in sound quality coming from the same speakers. The Ohm Walsh speakers are 4 ohm therefore I had to set the Yamaha output impedance to 6 ohm. Reading the forums I discovered that the 6 ohm setting reduced the power output to prevent over current of the amp section. Ok, time to take advantage of the pre-outs on the Yamaha V663 and get an external amp to drive my power hungry, 4 ohm Walshes.
As all you emotites know the web forums consistently state that the Emotive amps have fantastic quality and customer service and low-priced. A company after my own heart! I am cheap or better yet I am a bang for buck kind of guy when it comes to my theater hobby. It was a no-brainer to grab an Emotive UPA-2. The wife factor did not allow me to go for the XPA-2, I will just have to continue to fantasize about it.
Fast forward to today, hooked up the 185 watt (into 4 ohms) amp and set the test tone output level using my trusty Radio Shack sound level meter. Ok, the first test, I popped the Rush - Snakes and Arrows Blu-Ray DVD into the PS3 and sat down in my favorite Lazy Boy listening position and let her rip with Dolby DTS goodness. Woa, hold on, I have my huge soundstage back and dang, check out the clarity of the individual instruments they just jump out right in front. Hey, I am beginning to enjoy this ride.
The clarity and crispness and mid-range attack just grabs you. Ok, time to crank this sweetness, 98 decibels and it's still comfortable (note my wife was out). Neil Pearts drum solo is a fave of mine and I was hearing sounds that were not there before. Unbelievably $269 made me much happier with the set up now. Obviously the low efficiency Ohm Walsh 2's needed this amp to make them sing again. Highly recommend Emotive for anyone with 4 ohm speakers. Thanks for sticking with me and reading this, just had to share my enjoyment of this new mini-beast of an amp. ;D