Post by novisnick on Oct 15, 2015 14:49:27 GMT -5
I'm one of those people who, back when I owned and played vinyl, would flinch every time there was a tick or pop (usually followed by stopping the record, giving it a good cleaning, then crossing my fingers that the pop wasn't really a permanent scratch). I would also usually buy a second copy of any album I really liked - just as a backup in case my first copy got damaged. I also used to worry about records getting worn, and the possibility that two different pressings of the same album might be slightly different because one was from the beginning of a pressing run and the other was from the end (masters and mothers also wear as they're used, and so change slightly).
To me, the biggest single benefit of digital audio is verifiable consistency and reliability. I can make a backup copy of any digital audio file I own; and I can store a checksum and later use that checksum to confirm with 100% certainty that the file hasn't changed or become damaged. In fact, with a few mouse clicks, I can have my computer verify that every single digital audio file on my entire music server is still perfect. (When I RIP a CD, I can even confirm, with an online database, that my RIP is absolutely positively perfect... so I never have to wonder.) Even beyond that, no playback system is perfect, so even a great digital playback system may have the rare tick or dropout... but, unlike with vinyl, I don't have to worry that my original has been damaged. (Since digital files rarely become corrupted, and are easy to verify, and I have a backup copy anyway, I can relax knowing that it was just a transient occurrence and not a scratch or other permanent damage that will be there every time I play that song.)
Once thing to remember, though, is that, because of the limitations of vinyl production, there will always necessarily be at least slight differences between vinyl pressings and digital files made from the same master (at the very least, high level high frequencies will have to be limited to protect the cutting lathe). It's not just a matter of feeding exactly the same signal into a different type of recording device. And there's also the possibility that more deliberate changes will be made to make sure that the vinyl version sounds different (perhaps because the artist believes that "vinyl should be a different experience" or because the mastering engineer or producer believes that customers have slightly different expectations). As such, it's not at all surprising that the vinyl version might sound different - for better or worse. However, notwithstanding "artistic choices", a 24 bit digital file is capable of much flatter frequency response, lower THD, and wider dynamic range than vinyl - if the mastering engineer chooses to take advantage of them.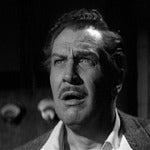 No, I've listened to vinyl for a long time and I'm so glad to be past it now.
A quick thought after reading this post,,
perhaps that we value and cherish the vinyl disc, music, artist and experience a little more BECAUSE of the fragile medium itsself. Savoring its complexity, state, and the feel of its physical being. It's unparalleled and unequaled sound. Distinct, full and lovely.With the occational sound of our own weak, even frail existence embodied in our LPs.