Post by millst on Jan 21, 2016 11:14:38 GMT -5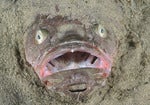 This is because once Dolby Digital came out and receivers went from 2 channels up to 5 then to 7 and even 9 the amps inside the receivers got skimpy. They had to. With only 120V of juice from the wall sockets in American homes - usually fuses blow at 15 amps - that's only 1800W for the entire power line - every outlet in an entire room usually. So how much power can a receiver consume? The old 150 wpc that was easily doable with a stereo receiver became impractical in a 7-channel receiver. So they skimped out on the amps. The design is that the powered subwoofer will do all the heavy lifting so the receiver amps do not have to. Music evolved to have tons of deep bass in it to accommodate iPads listeners with skimpy earbuds. That fit right into the design of modern HT systems where the sub produces all the bass. So the younger generation knows that subs produce the bass and trying to get bass from your fronts is as pointless as trying to get it from your tweeters on modern HT receivers. The music they listen to masks just how bad the amps SUCK in their systems.
There are some problems here. Fuses are not a brick wall either. Circuits put out way more than 15 amps, just not continuously. Amps have capacitors to bridge gaps, too. Your speakers are pretty efficient. You only need 1 watt to get 90dB from a meter away. That's pretty loud. You definitely don't need 150 watts in your apartment.
Given your situation, I find it highly unlikely that you are driving the Fusion amps to distortion. They should sound the same as your old receiver. Either the Fusion is misconfigured/damaged (as I already noted) or your old receiver is distorting the sound, but in a way you like (think how people prefer the distortion of tube amps). Let's say there is a hump at 200Hz. This could be simulated with the Fusion's parametric EQ. It would be difficult to match without some measurements, however.
-tm