Post by KeithL on Mar 15, 2017 10:15:42 GMT -5
I absolutely agree.
After sifting out the fluff, he really seems to be saying "it's another option that sounds a lot better than MP3" and "having more options will help raise awareness and convince more people to care and notice the difference - and that's a good thing".
Note that a lot of people would probably agree that "another good quality option that doesn't cost extra sure couldn't hurt".... which sort of makes it easier for people to hop on the bandwagon.
Remember that Tidal isn't charging extra for it.
(And that makes it a shorter climb to the next tier - where you actually have to buy stuff.)
As I understand it (from trying to combine a lot of claims into a cohesive whole), the MQA encoding process "detects and removes various time domains errors caused by the original A/D process".
In other words, it detects certain types of anomalies (like pre-ringing and time smear) and corrects or removes them.
This would have very little to do with their CODEC and transport method - other than, presumably, their CODEC is good enough to avoid messing the signal up again after they've fixed it.
This is claimed to be done by the encoder.... and most definitely is aimed at making the "original" digital master signal better.
(Presumably, if you had an "MQA mastered original" there would be no need to do this since it wouldn't have been messed up to begin with.)
Compare and contrast this to a feature in the latest Dolby Professional encoder..........
That includes an option which applies an "apodizing filter" to shift pre-ringing into post-ringing to make the audio sound cleaner and more natural.
(I believe MQA claims to actually REMOVE the errors rather than "just shift them around".)
And, as part of the deal, when you start with a 16/48k original, the output MUST be upsampled to 24/96k as part of the process, or to avoid losing the improvement on the way to you.
Personally - and this is absolutely just my personal take on the situation - I am reminded of the many and various plugins dedicated to "making pictures look better" in Photoshop.
They basically analyze your picture, do their best to detect "obvious issues", sometimes quite effectively, and correct those issues to make your picture more like what they think it was intended to be.
NOTE that this is a totally different step from the claimed ability of their transport process (CODEC) - that's where all the folding and unfolding happens - to get the signal to you without messing it up again.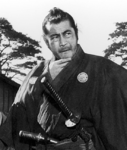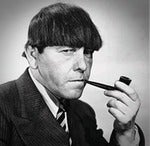 hometheaterhifi.com/editorial/mqa-master-quality-authenticated-will-want/
My two cents, I found that article adds nothing to the discussion except that the title is misleading:
MQA (MASTER QUALITY AUTHENTICATED). WHAT IT IS, AND WHY YOU WILL WANT IT!
The author presents no real arguments as to what makes MQA any better than CD quality. He makes it clear that there is a huge difference between mp3 versus CD or MQA, but he also concludes that there is (or he thinks there is because he does not sound adamant about it) a very subtle difference between CD versus MQA, with the latter just having a bit "more" of everything, whatever that means. Does he mean it is more organic? More chocolatey?
In the end, what he is adamant about is that one should definitely subscribe to Tidal with the MQA option because that quality is so much better than mp3. I won't argue there, but is that really any different a conclusion than would have been before Tidal partnered with MQA? If CD and MQA are that close and it seems the author really can't distinguish one from the other in a blind test, then the recommendation would still stand to subscribe to a pre-MQA Tidal using CD streaming quality.
Also, the explanation of how MQA works is similar to what I have already read - it describes the packing and unpacking but none of what really makes it "better" than CD quality. He says it packs the original file to an even higher resolution, but how can that be? That's no different than upsampling, and your true resolution is not going to ever be better than the original. Then when it is unpacked, the resolution goes even higher. That again makes no sense, practically speaking. So the way I read the article, MQA is still voodoo.