Post by Porscheguy on Jan 19, 2017 17:08:39 GMT -5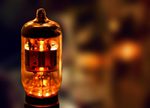 Mark
Did you enter your wireless details into their controller, if not, then the only way they are communicating is with the Sonos mesh network. This is how Sonos explains it, the "Boost is ideal for any home where wireless connectivity is a serious problem. Bypasses your temperamental WiFi to create a separate high-performance wireless network just for Sonos speakers." Aka, Sonosnet, the Sonos mesh network. Here's more info:
sonos.custhelp.com/app/answers/detail/a_id/3046/~/choosing-between-a-standard-and-boost-setup
You can test connectivity by turning the wireless portion of your router off, plug one Sonos speaker into an ethernet port and run the controller from a system that is also plugged in via ethernet. Make sure the controller "sees" all of your Sonos speakers and then see how your Sonos speakers react to streaming audio. Any drop outs, enable wireless on the router and enable wireless within the Sonos controller. If you still have issues, disable wireless in the controller and try a Sonos Boost. With the Boost I can place a Play:3 on my patio and stream all day long without issue. Without the Boost, the controller doesn't see that speaker. I never tried wireless as I don't want that traffic on my network.
I'm not sure what I've done. I spent two sessions of at least 2 hours each with an elevated support tier person and his only comment was there was a lot of interference in my home. Even in rooms devoid of mostly anything electronic there were still high levels of interference. For instance I have a Play 5 in my kitchen on a top of a China Boy that has lights. Those lights interfered with the signal. Remember, works fine with 3-4 zones, works fine with "less than lossless" files in party mode. Works fine streaming even HiRez like Deezer.
But with anything burned lossless from a CD, it can't transmit enough data to all 8 zones - or even 6.
Their final comment was "everyones wireless environment" is different.
??