Post by Percussionista on Jan 22, 2017 19:51:06 GMT -5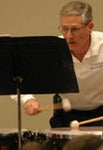 I have a GTX 960 and it is HDMI 2.0 and HDCP 2.2 compliant. I know the GTX 980 is also compliant, but I can't find any definitive information regarding the GTX 970. keep in mind your main board chipset also plays a role in this.
Quote below is from a Tom's Hardware Review:
As for the Gigabyte board, they are taking a displayport connection from the GPU in the skylake chip and converting internally to a HDMI 2.0 HDCP 2.2 compatible port.
What brand 970 and brand and model main board are you using?
Interesting the latter doing an internal conversion to generate HDCP 2.2. In a much older system I had a GPU that had an AMD chipset for the PC-Express-plus bus but that was back-engineered to run on older PC-Express buses (as was the case of that older machine).
First, the 980's are not HDCP 2.2 compliant, nor is the 970. They were the first of the 9-series GPU's and are at a lower HDCP level (I keep trying to pin this down but can't find the actual level). Later released 9 series GPU's, starting with the 960, and then the 950, were HDCP 2.2 compliant.
My 970 is one of the basic superclocked models from EVGA (970 SC). I installed it in a 4-5 year old Digital Storm machine that I have more recently upgraded a bit, and use it now as a gaming system. I'm sorry but I don't know who is the manufacturer of the main board, but it is well before the HDCP 2.2 era. The CPU is a i7-2600K, Sandy Bridge.
I do have a newer machine from Digital Storm in which I put an EVGA 950-FTW, which I use for all general purpose use, including music listening, but I do not run this through the surround system. This has a i7-6700 CPU, and either a Gigabyte or Asus motherboard. Both PCs go to my display (Sony 4K TV), the 950 directly connected, the 970 through the MC700.
What I haven't tried, suggested by rbk123, is to reboot the 970 machine after connecting it to the MC700's HDMI-in-4, and see if that causes the handshake to wake everybody up. Ditto reboot the MC700 too.

It's still quite unclear to me what can be connected to the ins4-6, and/or what tricks I need to do to make it work (though I will try the reboot while connected trick). I see at least one other poster who has also successfully connected a HTPC there.