Post by copperpipe on Aug 9, 2017 14:54:00 GMT -5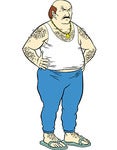 Simplicty and minimal effort.
I was running Win XP and switched to Linux (Ubuntu and later Mint) a number of years ago. Lot's of reading later I learned how to work it and get software/hardware installed d functioning. Overall I did like Linux. I gave Windows 7 a try a year or two later was wowed by how easy it was to install software/hardware and just overall management. I'm now on Windows 10 and the machine is running well. Now-a-days I just need something for email, chrome browser, MS Office (word, excel), Spotify, Emo Little Ego dac, printer, wireless network card (for desktop), and some other things.
See this is what I don't get about windows fans; you can't possibly find windows 7 software easier to install than on linux, because linux has a software repository; you open up your package manager, search for the app, double click it and it installs. No hunting around on windows download sites or company websites, no trojans masquerading as real apps. And EVERYTHING is updated for you by the package manager; all your apps are installed and updated in one place.
So it's a FACT that windows 7/10 is more work and effort and time to install and update your apps. You need to accept this because it makes you look silly to argue otherwise, kind of like saying you find it easier to bake your own bread instead of getting it delivered. Linux had this concept of "software store" already back in 1990's, long before the iphone and apple app store popularized the idea. Windows STILL doesn't have this to the same effect as it is on linux, 20 to 25 years later.
Likewise with hardware; if linux supports it, you just plug it in and it works. You don't need to download and install 150 meg printer drivers; you plug your printer on, navigate to the printer control panel, and if linux supports your printer then it will detect it and configure it. No hassle. Plug in a new Microsoft/Logitech webcam, and it is IMMEDIATELY available for use. Plug in your android phone to a usb cable and boom, your picture software can immediately import the pics or you can browse the android drive through a filemanager. Nothing to install. Agreed that some hardware isn't supported AT ALL on linux, but that's a different story. But stick to common hardware and you are golden.