Post by KeithL on Feb 17, 2017 18:13:24 GMT -5
Absolutely.....
It would just be sad if something that works well were to fail because of a poor business model....
And equally sad if something that works poorly, and causes a lot of inconvenience and extra expense, were to succeed because of good marketing alone.
I guess we shall see.
However, as you say, it is certainly theoretically possible that they could detect and fix certain specific problems and so improve the overall quality.
I kind of wish that, instead of all the convoluted and variable explanations, they'd just said that they had a new secret sauce that really worked and encouraged everyone to listen for themselves.
Then,
AFTER
people agreed that it was an improvement, they could have published an explanation.
(But that isn't how things work these days.)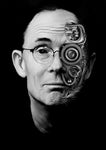 Thank you, Mr. L -
The details may well change more because some bozo like me is trying to explain it rather than getting the exact stuff from the MQA designers. There's LOTS of "MQA garbage" floating around the internet, with lots of folks interpolating and interpreting what they've read. Some confusion is normal as for any complicated new technology. Some is surely the result of people reading accounts from second or fiftieth hand.
There's also plenty of curmudgeons about saying that there's just NO WAY that you can make something sound as good as it was originally, and that every successive modification MUST take you farther from the truth. That is highly unlikely to be true. In theory, yes, one CAN retro-engineer back to "better than the original" (which was never the original to start with, but rather some 44.1 KHz sample of same). Now even the original master tape itself could, theoretically, be retro-engineered back to "better than the master." All it would take is knowledge of exactly what distortion, jitter, signal-to-noise ratio that the original recorder had (and what tape characteristics). In short EVERYTHING can be "truer to the original" than we previously thought possible - at least in theory.
How well MQA realizes those theories (or not) is still up for debate. What they're trying to do does make sense (in theory). Is it possible with today's MQA technology? I don't know. But if MQA doesn't do the job, certainly some future technology WILL. If it's possible (and it IS), then someone will figure out how to do it.
So back to the thread topic. Mr. Collinson of Linn doesn't like the MQA business model. Tough.
We all have right to be skeptical of MQA's claims. Fine.
But whether or not MQA succeeds as a business, and whether or not the (fully implemented) MQA experience lives up to its theoretical potential, the "better than the master tape" recording IS coming somewhere down the road. And the future's so bright I gotta wear shades!
Boomzilla