Post by goozoo on Apr 6, 2017 15:38:29 GMT -5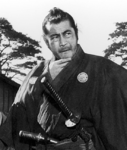 Perhaps now that they do not need to makeup as much margin due to sales, there may be some room for modification of the return policy. As it stands, one of the greatest barriers to people buying amps or speakers is the fact that they would be doing so without hearing them first (in many instances). Unfortunately, these are two bigger ticket items that require the buyer to listen first and decide later. How many more sales (purchases) on speakers or amps would there be if the customer knew that they didn't have to pay an arm and a leg to send it back should they not be happy with it? Think about it, when then Airmotiv 15" sub arrives in your home and you decide its' not for you, who is going to want to pay to ship that beast back?!
Just a thought for expanding the sales. Hope Dan is following this thread.
The problem I see with free return shipping is then not only is the cost of "free" shipping built into the price, but so is the cost of return free shipping. I am fine with building the shipping to the customer cost being built into the price since that is spread across everyone who buys the product. But building "free" return costs into the product unfairly penalizes those who choose to keep the item.
Also, I feel free return shipping acts as too much encouragement for people to just order something on a whim with no intention of keeping the product since they know it costs nothing to listen and then send it back. What Emo could do is let the person returning it pay for a prepaid label at Emo's freight cost since they must get volume shipping discounts.
While I understand what you are saying, when looking at the statistics in those scenarios, it turns out that companies that do this don't get as many returns as one would think. While your solution is plausible (and reasonable), I don't know if I (or many others) would be willing to pay $50-$75 to ship back a sub. Of course the other challenge here is international customers and the headache associated with that. Without an effective retail arm (that they have been unable to pull off), it is just really hard to roll the dice with $2500+.