Post by teaman on Apr 6, 2017 22:25:10 GMT -5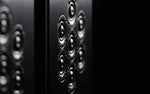 Prices WERE increased for the dealer model... don't forget about that. Not really about rising costs of electronics... Not sure other stuff is rising in price at the same ratio as is being told here.
I get it, their business their ball. But they need to remember that when you start nearing prices of other reputable brands that is where heads will turn towards. It happened to me with the processor and if I didn't already have emo amps I would likely have gone other routes.
I think I'm beginning to like the old Emotiva not the new "class H" brand they are seeking to become.
Who knows..
Oh boy, you're gonna be in big trouble mister...lol. I went back and forth months ago with Emotiva supporters here that when the company introduced a middle man....aka brick and mortar dealer....Emotiva would have to raise prices in order to cover the dealer margin. Dan and others argued that this was not going to be the case. Chinese production and Internet Direct pricing would not remain where it was if the production came back stateside, let alone adding into the mix a dealer getting a cut. The pricing now is very near that of other brands such as Parasound and others that come with fantastic accolades. I'm not knocking Emotiva and I have been happy with my purchases but I am really glad I got my gear when the getting was good. Even the jadedesign Ebay store listings have jumped considerably in recent months. Not that I mind, if I decide to sell that will probably weigh on my bottom line. I recently sold my Outlaw Audio M2200 monoblock amps because I was not a fan of the Class G/H sound. Like you say, not my company, not my ball. Emotiva can do what they see fitting to improve their bottom line. I have seen a Gen 3 XPA-5 sell yesterday for under a thousand bucks on Ebay and a Gen 3 XPA-2 is listed now in that same territory. Kind of crazy to see newly released amps reselling for $500 under cost after only a few months. I am still looking forward to some of the upcoming Emotiva gear but with reduced warranty time and rising prices I am in no hurry.
Tim