Post by monkumonku on Oct 16, 2017 11:30:35 GMT -5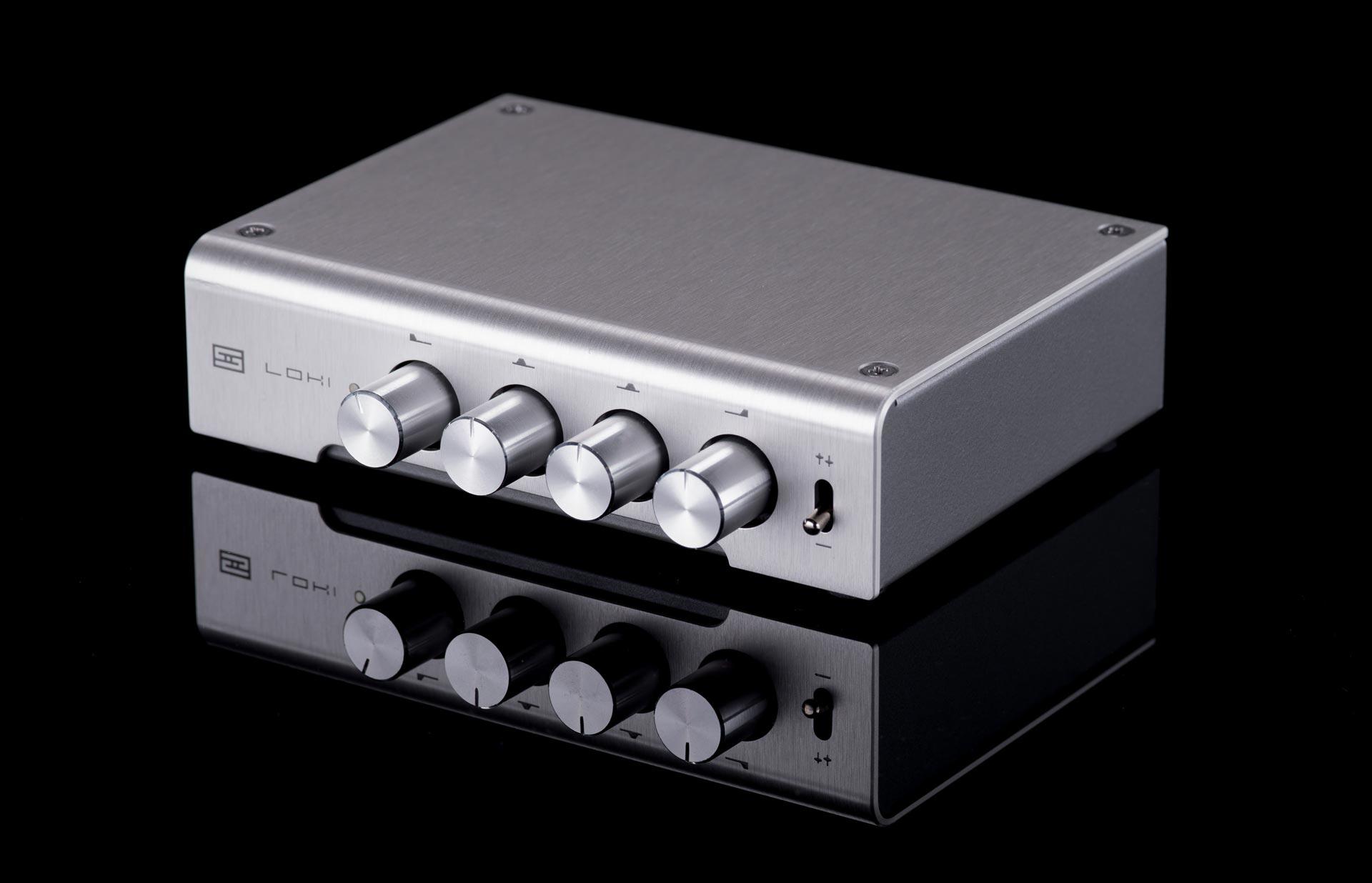 Back in the day I had a 10-band Soundcraftsman equalizer that would drive me nuts as I endlessly moved the levers up and down trying to find a "perfect" setting. My old preamps had tone controls. But eventually I eschewed them all and decided flat was simple and easy and tone controls were too much fuss and bother.
But I still ended up purchasing the Schiit Loki, a four band tone control with adjustments centered at 20hz, 400hz, 2Khz and 8Khz. The lowest and highest bands have a +/- 12db range and the two middle bands have a +/- 6db range. You can read all the details here:
www.schiit.com/products/loki-1
. I figured for $149 it would make a nice toy to play with and help out with recordings that had glaring deficiencies in their tonal balance (at least to my lead ears).
Being that they are just a little bit north of me, the order I placed arrived the next day. Build quality appears excellent and it is muy easy to set up. I have it sitting between my Bifrost DAC and Saga preamp. Each of the four knobs has a small indicator mark and the shaft has a detent on it to let you know where the zero mark is. It also has an in/out switch so you can instantly do an A/B comparison between the unequalized version and your recording engineer fantasy version.
I tried this out with my Sennheiser HD800 headphones. The unit works very well. The effect of each knob varies among recordings, being more extreme on some and very subtle on others and I appreciate having the switch that lets me instantly compare to the starting point. Initially I thought having a band at 20hz was pretty low, and wondered how much effect that would have, but it does have an effect. It is useful having that lowest band. In fact, all four center frequencies are well thought out. I suppose there's a never-ending argument about this band should have been X instead of Y, or there should have been 5 instead of 4, etc., etc., but if you listen to all the naysayers then you never accomplish anything. Schiit's choices makes this a very flexible device.
To me, this device is most practical used when listening to a whole album, the reason being otherwise, like if you stream a variety of individual tracks, you have to sit there constantly making adjustments. Also, for me headphones is easier because then I can be right next to the Loki to turn the knob, whereas if I am using it for speakers I have to keep getting up from my chair to walk across the room to turn a knob, then go sit back down to hear the result.
I put on several tracks that I thought could use some form of improvement and found that each seemed to have it's own preferred setting. On David Crosby's new album Sky Trails, I upped only the 8Khz band which did the trick. I've always been disappointed in the CD version of Linda Ronstadt's Simple Man Simple Dream album. I thought the vinyl was an excellent recording but the CD sounded dull and lifeless. Turning up the two right knobs did the trick for this one and made a significant difference. With the CD version of Donald Fagen's Nightfly, warming up the 400hz and toning down the 8Khz bands brought more body and warmth to what seemed to be a recording slightly on the thin or sterile side.
Over at the Head-Fi Loki thread site, people are listing out their preferred knob settings for specific models of headphones. If you're talking about trying to get a flat response, I can understand this, but on the other hand, the recordings themselves are not flat. There is no one optimal Loki setting for any headphone because it depends on the recording. You set it one way then play a bass-heavy or bass-light recording and it's going to still sound off. That's the utility and pleasure of having something like the Loki, in which you can make the tweaks depending on what the particular recording is like and also what your tastes happen to be.
For me, this was well worth the $149 expenditure. It's a handy gadget to have. One other thing - I wasn't able to detect any difference in sound between the unit's knobs all being set to flat (12:00) versus switching the equalization to the out position. I'm happy with my purchase.