Post by leonski on Jan 9, 2019 21:35:18 GMT -5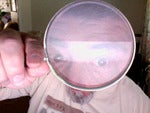 This I'll take to be a good sign.
Lots of people buy cables that cost $10k each or don't get vaccinations. I don't see any scientific conclusions to draw from that. Still waiting to see some actual research or hear from a design engineer.
All of the higher end Emotiva amps spec "Between 100 VAC and 250 VAC @ 50 / 60 Hz (automatically detected)" so I don't see how a 7-8V drop is too much. Even their low-end amps spec 115VAC.

-tm

Why do people AUTOMATICALLY go to the wacky end of the cable world? Who does spend that kind of $$ of cable but someone with LOTS of surplus wealth?
Certainly nobody I know. Several 'value' brands exist which stress fundamentals rather than esoteric claims. And don't cost an arm and a leg.
If I even THOUGHT I had 5000$ to spend on cables, I'd instead spend a month in Hawaii, kicking back on the beach and hiking.
It'd be like not buying a car unless it cost 80,000$, or More.
Dropping an extra circuit for amps only.....or amps and sub, is certainly NOT a deal breaker. My extra circuit is serviced by a PSAudio Soloist outlet.
And certainly LISTEN to those engineers. They know good sound, don't they? Totally ignore the contrary-evidence provided by countless persons reporting
changes, usually for the better, (but not always!) when upgrading cables and power cords.
The 100vac to 250vac spec for EMO amps are ALL those with switchers. I honestly don't know what common practice is for amps with linear supplies. You can make different versions for different markets? Others have a switchable voltage selector which implies 2 sets of primary windings on the power transformer, like my Parasound amps.
And BTW, the specs for those 'D' amps CHANGE as a function of input voltage. You'll have to look up some B&O Datasheets. I'd start with ASC series.
One other consideration is that of power factor. If your PF is below about 0.8, that could be an issue. Dont' forget you are REALLY using VA while getting
billed for Watts.
Voltage drop I think causes an increase in current. Small? yes, and probably not a deal breaker unless at the extreme end.
I frankly don't care WHAT you do. Get one of those Octopus Connectors and have at. I've had enough weird stuff happen to place some weight on
what I hear rather than what I'm TOLD I Should Hear.
elementarysafety.com/colouring-page/coloring-Electrical-Safety/electrical-octopus