Post by garbulky on Jan 3, 2020 14:15:25 GMT -5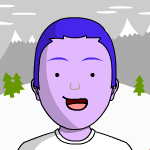 There's film grain because it was shot on film. Attack of the Clones was one of the first (if not the first) movies shot completely in digital in 2002. Prior to that, only certain parts of a film were shot in digital. When movies shot on film are scanned for home media release, they're scanned at a resolution comparable to the best format of the time. They will not re-scan the movie unless they think that they will get a return on their investment. An example would be when The Beatles "Help" was released. Each frame from the master print was cleaned and repaired, then scanned and color corrected for the release. This was very expensive! Godzilla (1998) was not well received and was considered a box office flop. It has not gained cult-status like other notable box office flops such as Fantasia or even Rocky Horror. Therefore it is highly unlikely that the studio has re-scanned the original print from the time that it was first scanned (which may have been for the DVD release).
Just because it's on a new format does not mean that it is an improved picture.
I totally understand what you mean. This one is obviously not taken from a good master. I too doubt that they cleaned repaired and color corrected it.
Compare this one to the 4k release of the shining filmed in the 70's or even the 4k release of Wizard of Oz filmed in the 30's and the difference is obvious. Those have film grain but the picture is phenomenal and the grain doesn't detract too badly. You have great dense color with good depth and detail.
Interestingly there are some titles like this Godzilla that appear to have worse "film grain" but it may simply be from poor mastering and be more noise than anything. It also may be a stylistic choice.
The current 4k version of Godzilla age of monsters have purposefully bumpbed up film grain either purposefully added on digital or simply a stylistic choice if it was done on film - which I doubt.
The same goes for Netflix's "Glow" which was filmed in very high res digital cameras. They purposefully digitally added film grain - which is a pity.