Post by mick on Jul 26, 2019 17:27:23 GMT -5
That all looks right to me....
However, let me add one or two things....

In a balanced connection, the two signal wires are normally twisted together as a pair, which helps ensure that they are equally exposed to outside noise sources.
For example, if the pair is run next to another cable, which is a source of noise, the individual wires take turns being next to it, which helps ensure that they pick up the noise equally.

And, from the point of view of the signal lines, any noise that is present on the ground line is "equally in both channels - relatively speaking:, and so is rejected along with other common mode noise.
And, incidentally, where you described "a type of comparator circuit"........
That circuit is an amplifier with a differential input (which is designed to amplify and pass the difference between two input signals while rejecting anything that is common to both.
(And that's the "differential input" we are referring to when we talk about a differential input on a balanced input.)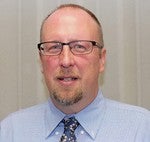 From what it sounds like:
BALANCED CIRCUITS:
Are a particularly nice way to reduce noise / improve the Signal-To-Noise (S/N) Ratio within various Audio Signal Amplification and/or Processing circuits.
They appear to have the most / greatest advantage over Non-Balanced equivalent circuits where the Input Signal is very miniscule.
Essentially, whatever is the SAME (usually noise of various types) in Both Sides of a Balanced Circuit gets nulled-out while whatever is DIFFERENT gets amplified / passed-on to the next stage.
The trade-off is that Balanced Circuits are usually significantly more complex (more components) and require greater "attention to detail" in their design and execution.
There are other schools of thought where some designers believe in minimizing the quantity of components and keeping the signal paths as short as possible (SIMPLICITY) produces less opportunities for noise to get-in and/or to be produced by the components.
BALANCED (ANALOG)CONNECTIONS:
Similar to Balanced Circuits - There are (2) Separate wires that are SEPARATED FROM GROUND carrying the signal from one end to the other.
At the "Receiving End" the signals are run-through a type of Comparitor Circuit.
Any Electrical Noise that is able to get through the shielding on the cable will usually produce the SAME noise in BOTH wires.
This circuit is able to null-out (ignore) any such noise signals that are the same in both wires, producing a very LOW noise floor.
Also, because GROUND (Earth Ground or Chassis Ground) is separated from the "Signal" conductors - they help to minimize ground loops / ground "hum" noises between components.
(Balanced Connections are usually only bonded to Ground at ONE End - "Ground" IS NOT used as one of the "Signal" Conductors like it is within a typical RCA type unbalance cable)
If you are running line-level (CD Analog Out or Pre-Out to an Amplifier In) over a SHORT distance, the advantages of a Balanced Connection over un-balanced are not as great, provided that high-quality cables and connectors are used at both ends. But all things being equal - Balanced offers less opportunity for noise and better isolation against grounding issues.
Balance Circuits provide the greatest advantage when signals need to be transmitted over relatively long distances
[such as a Stage Microphone at a Concert being connected, via a multi-channel "snake cable" to a mixing console in the Sound Booth, and then back to the Speakers flanking the Stage through a different set of wires in the snake. Here the Balanced Connection handles the VERY Low-Level Signal output from the mics and keeps them from interfering with eachother (cross-talk) and with the Speaker Feeds via numerous Balanced Circuits]
[Similar to the situation in more complex Home Theater Systems where you "movie-junkies" have an F-Ton of channels going between your Receiver / Decoder and your Amplifiers...]
[Or when you would rather put your shiny new Monoblock Amplifiers within 3 feet of your speakers and run a Balanced (Usually XLR Type Connector) Cable from your Pre-Amp, across the room to where you will be putting your Amp for that speaker. Going that sort of distance with an RCA Cable (Un-Balanced) would probably not be a good idea]
"In a balanced connection, the two signal wires are normally twisted together as a pair, which helps ensure that they are equally exposed to outside noise sources."
Would this also apply to twisted speaker wires, just asking as i wondered why they do that? if not don't answer, one thing at a time for me.