Post by steelman1991 on Apr 5, 2020 11:58:57 GMT -5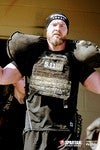 In no way am I trying to cause conflict, but I think we've touched on this a few times. This is simply a disagreement with a smile and a hug. ☺ If I tell my PC software to decode the signal and send to my RMC via PCM, it absolutely does NOT sound identical nor as good. On paper, it seems like it should because " Lossless is lossless " , right? It is my experience that there is some magic that happens when you let your AVR/Processor/high end DAC do that decoding. If you have a way to do a side by side comparison, with full bitrate audio (not highly compressed from streaming services), test it out. It could always be "just me", but I remember learning this when the PS3 first came out. The difference of having the PS3 decode or my AVR was night and day. This doesn't mean there aren't good decoders out there because there are. I'm only implying that APTV, Xbox, PS4, Chromecast, etc.. Probably aren't as concerned about audio as Emotiva is. Let the AVR/Proc decode that signal via bitstream.
No problem - I don't consider it conflict at all

.
I know you feel that is the case - but I haven't carried out a true A-B comparison. However I have watched several titles in LPCM from the ATV4K and the same via a Zidoo Z9S (as bitsreamed) and IMO there is no difference in presentation. Nor do I believe there should be. TrueHD, DTS HD-MA and other codecs are zipped up, similar to WinRAR files - though I'm sure you don't need me to explain that. All that is happening is the "unzipping" is happening in another place (not sure the processor would have any more advanced ways to do that than any of the devices mentioned). I'm not convinced that having the decode carried out prior to the RMC-1 makes any difference. As KeithL has posted in the past, these files started as LPCM before conversion to either of the proprietary brandings, therefore all that's happening is they are being decoded back to that state, for playback.
In the interests of clarity I am discussing rips of disc media, not streaming services.