Post by marcl on May 21, 2020 6:54:23 GMT -5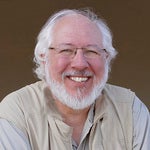 - 2-channel source will always upmix to all channels with both DDSurround and DTSNeural:X. This includes HDMI or USB DAC playing from the PC, as well as 2-channel CD/SACD. Also 2-channel music or video from AppleTV 4K.
- 5.1 video sources on AppleTV 4K will upmix to DDSurround. They do not upmix to DTS due to the rules that Dolby/DTS impose on upmixing multichannel only from their sources.
- Multichannel music from SACD (OPPO 205) will upmix to DDSurround or DTS. Note that I have the OPPO convert DSD to PCM.
- Multichannel music from network drive sent to OPPO 205 over network (JRiver Media Center Send To>Play (OPPO205) will NOT upmix to DDSurround or DTS.
- Multichannel (5.0/5.1 PCM) music over HDMI from the PC only plays 5.0 or 5.1. It does NOT upmix to the rears or heights with either DDSurround or DTS.
So it sounds like from what you've described and what I've experienced that there is an issue with upmixing sources coming from a PC?
I don't think the issue is related to the PC as the Yamaha I had upmixed fine from PC.
I have also noticed when playing from nintendo switch that the DSU will upmix into front/rear top but not into middle top. I suspect this is a limitation of DSU same as it won't upmix to front wides.
I will say that when upmixing occurs from any source the overheads/surrounds are all extremely quiet compared to the LCR yet on atmos tracks everything is balanced correctly.
I did one more test and here's what I concluded:
- 2 channel from any source will upmix to both DD and DTS
- Discrete multichannel music (DSD, FLAC, WAV, SACD) from PC or OPPO 205 disc player will NOT upmix with either DD or DTS
But .... in JRiverMC I can configure Output Encoding to Dolby Digital 5.1. If I do this with multichannel source, then the XMC-2 WILL upmix to DD but will NOT upmix to DTS. This is expected behavior due to DD and DTS licensing rules as they existed a year ago. There is no way to get SACD multichannel from the OPPO to upmix.
So ... I could jump to the conclusion that in an effort to enforce the licensing rules, each upmixer looks to see if the source is of its own species and if not it doesn't upmix. One would expect that it would upmix if the source is neither DD nor DTS .... but that's not what happens.
Regarding levels of the surrounds and tops, yes it varies a lot. For DD 5.1 and 2-channel movies I think it does a pretty good job and levels are fairly uniform. For music it depends on the recording. I find generally recordings done in an acoustically live room upmix pretty well ... sometimes astoundingly well. Many multitrack studio recordings do not benefit from the upmix probably because there was no "there, there" to begin with.