Post by Deleted on Mar 18, 2020 1:22:54 GMT -5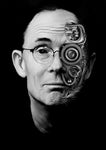 Seems straightforward to me.
There's hope bro. But ya won't find me strengthening faith in mankind to earn compassion points. I mean without the Logos there would be no intelligence, reason, logic, that is, even science let alone rational discourse. And after you had made a reference to a popular "painter's cliche" which made an allusion to Scripture lemme acknowledge that "Love covers a multitude of sins", please, let me dare "pray" here on a board which frowns on political and religious subjects, I shall exercise an American right on an American company's product board, that is, out of love I pray that man [physicians etc] be granted the wisdom, skill, and the knowledge to fulfill the universal commandment in subduing the earth so that we may multiply. That is, curing illness that plague not only mankind but the environment, nature etc through ordinary means. May we all be used instrumentally for the glory of God alone. Whether we fall sick or remain healthy remember God's goodness [mercy and grace] Matthew 5:44-45.
The CV-19 strain doesn't have 100% kill ratio. Seems to me there are plenty of survivors. In this time of fear mongering, I only know One that has a 100% kill ratio. And until that appointed time quick look busy!!! J/king, glorify and enjoy Him ~ the chief end of man [1648 Westminster Shorter Catechism].
Enjoy your day boom. And I've been meaning to ask ya loud and clear how much boom to be boomzilla?
William