Post by Shimei on Mar 16, 2020 10:39:44 GMT -5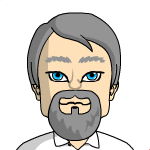 In regards to power amp input Voltage, the maximum voltage between the ground and the hot pins is commonly around +2.2 volts. Between the ground and the cold pins is around -2.2 volts. With that in mind some power amp manufactures quote the maximum input voltage as 2.2 volts and some quote it as 4.4 volts.
Personally I've never really concerned myself with power amp maximum input voltages, they play so loud at 0.5 volts, whether the max is 2.0 volts or 2.4 volts is irrelevant.
Cheers
Gary
Except that the days of "European" and "American" standards are long gone. There's only
one
standard and that is
EIA Standard RS-297-A
(which was adopted in 1973). This standard defines the XLR3 pinout as pin 2 "hot" and pin 3 "cold". This standard was also adopted by AES and has been the "
standard
" XLR3 pinout for line level audio since the 1980's.
Outside of Emotiva and Sunfire, I've never encountered a "consumer" grade amplifier that did not follow the adopted XLR3 standard...

Be nice if Emotiva packaged the adapters or sold them on their site. At the very least I think there should be a note somewhere on the product's specification.
Just think of all those phase issues out there without a lot of people knowing whether their speakers are coming or going pushing or pulling in sync.
Spread awareness! J/king