Post by KeithL on May 15, 2020 12:33:49 GMT -5
I'm with you.... right up until that last part.
It is almost never a good idea to use a Fast Blow fuse where a Slow Blow fuse has been specified.

Unless the device you have shipped with a Fast Blow fuse then you should NEVER use one with an amplifier (or anything else that includes a power supply).
(If you do, there is a very good chance that the Fast Blow fuse will blow... EVEN IF NOTHING IS WRONG.)

Most power supplies draw a significant surge of current for a split second when they first power on.
This is known as "inrush current" (and even devices that include "inrush limiters" tend to draw some inrush current - although perhaps less than otherwise).
Because Fast Blow fuses are NOT designed with this in mind they will tend to blow when that inrush current hits them.
So, if you put a Fast Blow fuse in a device that is designed to use a Slow Blow fuse, it may well blow, even if nothing is wrong.

However, even if a Fast Blow fuse doesn't blow right away, there is a good chance that it will blow eventually, for two reasons....
First, the inrush current will vary, depending on where you are in the power cycle when the switch turns on, so sometimes there is more than at other times.
Second, Fast Blow fuses aren't designed to tolerate even brief current surges, so they may eventually actually fatigue and blow at a lower value.
(These are the reasons why Slow Blow fuses are specified in the first place.)

The only time you should EVER substitute a Fast Blow fuse for a Slow Blow fuse is if you are performing certain sorts of diagnostics....
(And, yes, in certain situations Fast Blow fuses ARE appropriate, and, in those situations, they will be specified.)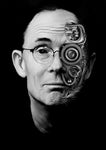 weren't
overdriving the plate amp it could be a problem with the amp itself. Try a fast-blow fuse first. If it pops instantly, let Emotiva know.
Yeah that was Keith's thought. Basically if the fuse blows again it's most likely something bad in the amp. He was not sure if they could just ship me a new amp or if I would have to send the entire sub to Emotiva (Which be a huge PIA to ship). Hopefully they can just send me the amp if needed since it should be a fairly simple swap out.