Post by marcl on Jun 28, 2020 12:42:00 GMT -5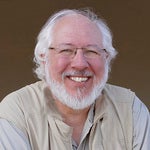 Not sure how many speakers it supports but it supports my 9.2.4 channels and measures the subs independently (maybe it already did this).
Reasonable assumption that it supports all the speakers that the unit supports.
I've read the manual and the differences are relatively small. Yes, the 9/13/17 point options for measurement instead of the 9 point with three patterns from 1.0. Subs are handled the same as in 1.0. They're measured and corrected separately from each other, essentially treated like all the other speakers. And the UI is new, but no real different functionality. It's like "Dirac Full" on the XMC-1. On the Emotiva side we get to save multiple Dirac filter sets, which is important to some folks.
Not clear what changes Dirac may have made to the algorithms for filter creation and impulse response correction. There's a talk by someone from Dirac Saturday during this Hi-Fi Summit:
thehifisummit.com/2020q2seminars/
Maybe we'll get some insight.
I watched the Dirac talk on the Hi-Fi Summit webcast. It was presented by Jakob Ågren, Director of Product Management at Dirac.
It was informative for those not familiar with digital room correction, and explained issues of reflections and impulse response and variations around a room as well as the difference between minimum phase and linear phase (Dirac attempts to correct to minimum phase). As far as any insight into Dirac 3.0, differences from Dirac 1.0, Dirac Bass Control ..... nothing really. I and others asked questions but he didn't get to them.
A tiny bit of insight into the measurement process though. He said the reason they do another sweep of the first speaker at the end of each measurement is to zero out clock differences between the PC and the Processor. Like REW does when you have a timing reference. He also said they do different kinds of correction in the impulse response as it gets a few milliseconds away from 0. More correction early to get it onto 0, and then average corrections across all measurements as time goes on, because the other measurements will have more variable reflections.
He talked about measurement patterns - minimum of 5 but preferably 9 and able to do 13 or 17. As before, prioritize position 1 as the prime listening position even if it's off-axis. Distance/timing is determined from this position. Other positions can be as varied as you want based on your listening area, but always encouraged to be a couple feet apart.
Something I found curious was a statement that Dirac has good noise rejection during the measurement process. Maybe 3.0 is better, but with 1.0 the house had to be silent. Even a little creak of a floor board (not even an actual footstep) if my wife walked upstairs would cause the measurement to fail. Agren said steady noise like HVAC is more of a problem during measurements. That may be the case, but I found any transient to be deadly. With 3.0 I plan to do all my calibrations between 3 and 5am with the AC off :-)