Post by marcl on Oct 3, 2020 11:07:55 GMT -5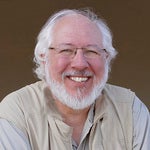 Most significant is the lack of deep nulls. Even the narrow one above 100Hz is gone. Dirac has so little to do you'll hardly get your money's worth

Interesting about the effect of objects in the room. Years ago I emptied a couple of desk drawers that were filled with paper and removed a cabinet from the room. My transition frequency dropped about 10Hz as did the location of two nulls between 100 and 200Hz. This is because acoustically it appeared that the room's volume increased a bit and some reflections changed.
It's been a very good learning experience for me. But there's something that is bothering me, the delay. I don't yet know what Dirac will do with the amount of delay I've had to employ to get these results. I hope it doesn't throw off the lip sync.
Here are the settings in miniDSP:
Notice also the Gain varies a lot. I had the subs gain matched before venturing on this odyssey, but found that using gain helped where nothing else would. I will take the time to lower the gain so nothing is above 0.0dB on the miniDSP. In a previous test I found that if the gain was higher than 0.0dB, the subwoofer's gain did a better job, but I'm not expecting that to be the case every time, so I may just have to adjust all those settings lower by the same amount.
Here is a comparison of plots from before S3 was moved from Position C to Position L. Notice that pretty big dip in the 90Hz range.
010022 S3 is at Position C.
010031 S3 is at Position L.
010012DCH Here's the one from a couple days ago for comparison.
I think the final tweaking of Gain and Delay based on measurements is inevitably going to be a bit of art. But honestly, I would take your results even without Dirac as that is an extraordinarily flat response for subs.
So for delays and lip sync, I would guess it won't be much of a problem. Dirac throws about 17ms latency into the audio stream on its own. That's likely to be more significant than miniDSP. But at least it will be consistent so you could tweak it in the processor, right?