Post by shokdu on Nov 30, 2012 13:38:09 GMT -5
Well, to start this off I need to give a bit of history to you all. I've just recently started up into the 2 channel game and started off by acquiring some Polk Monitor 7b's and a Marantz 2252b. This sounded great, but I quickly realized that the 7b's could devour more power than the little 2252b could feed. I got myself a Yamaha M-70 and an Adcom pre-amp as well as an Adcom CD player. This little system ROCKED my condo! After running this system for a couple months my wife and I bought a house, and in the house...this system did not cut it. My hunt started for some larger speakers, I ended up scoring and getting a free pair of AR9's! Actually, the guy paid me to take them. I paid $100 for the AR9's, he gave me a Yamaha CA-610 amp, which I sold on ebay for $250...so I ended up with free speakers and $150 to go to the re-work of the 9's! Then, I stumbled upon the super secret Emo warehouse sale and decided to snag a USP-1 and ERC-2 to replace the not-so-great Adcom stuff. I also got a Yammie M-45, so I was going to run the M-45 and the M-70 in a bi-amp configuration. Little did I know that my lust after XPA-1's would consume me and I'd be forced to buy a pair! So, this leads to where I was at a couple weeks ago...
A pair of AR9's needing a full rework, XPA-1's with no rack to sit on, and a living room system severely begging to be upgraded. So, I dug in!
Before any work started...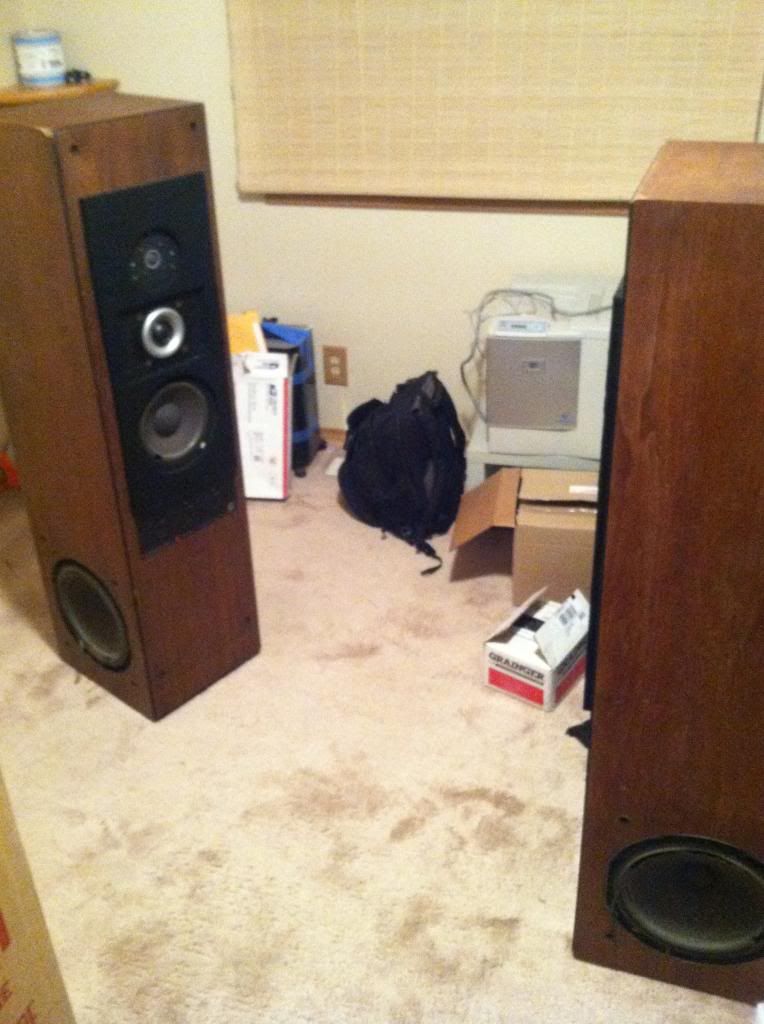 Prepped for foam...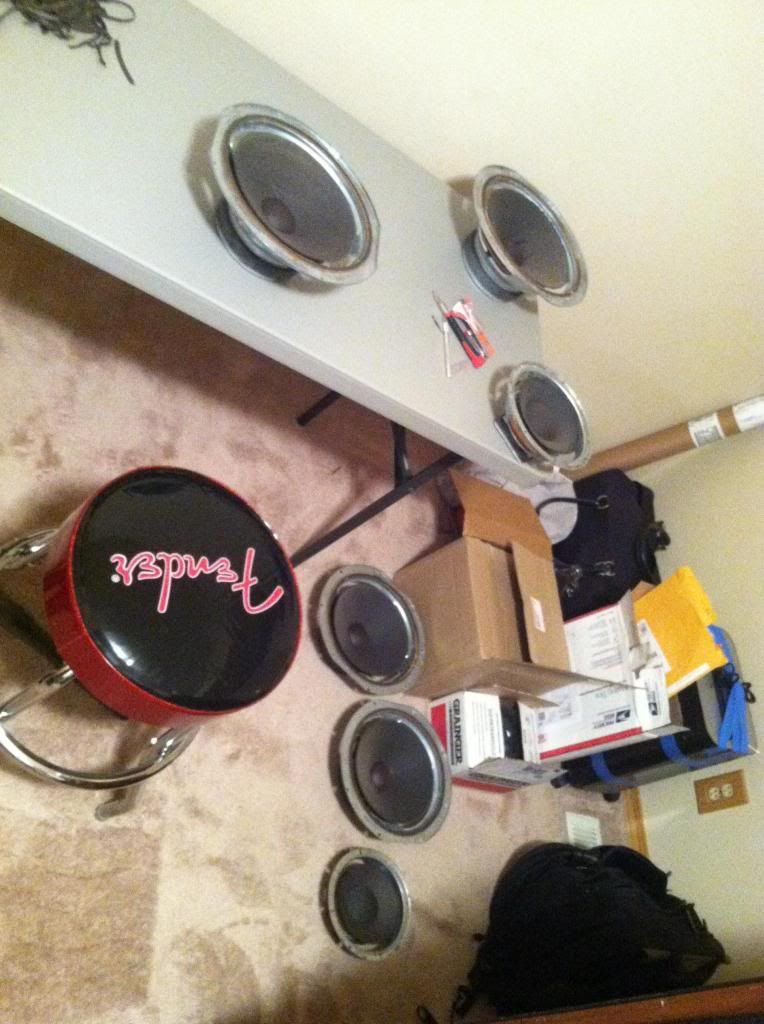 New crossover #1 & 2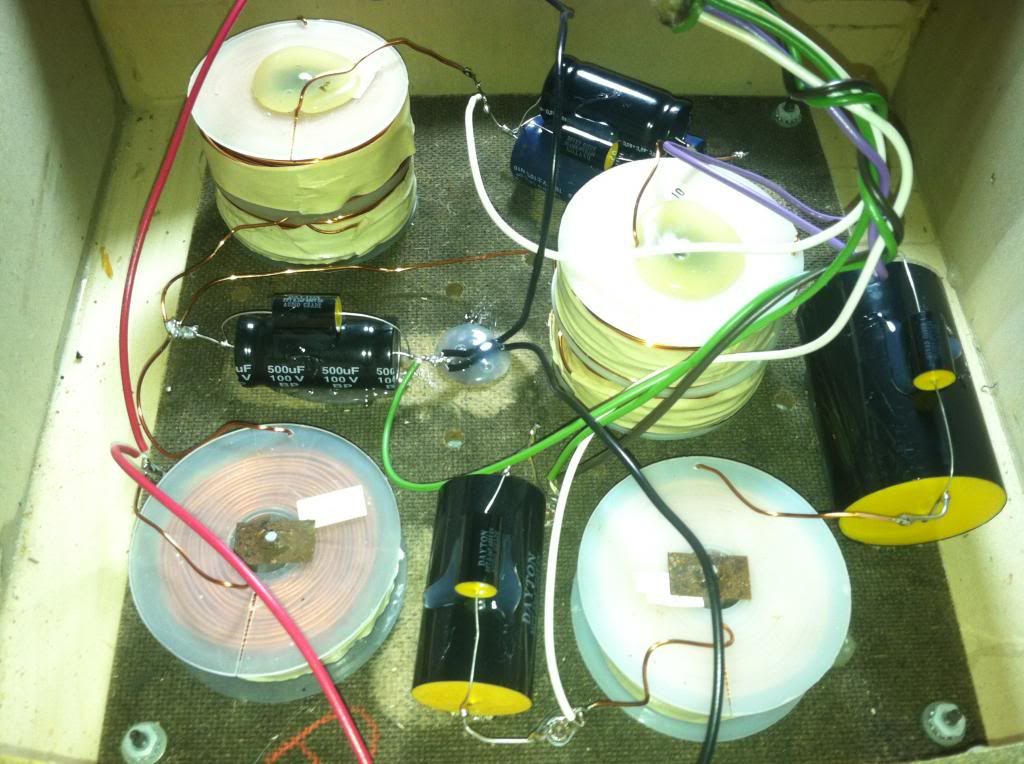 New crossover #3 & 4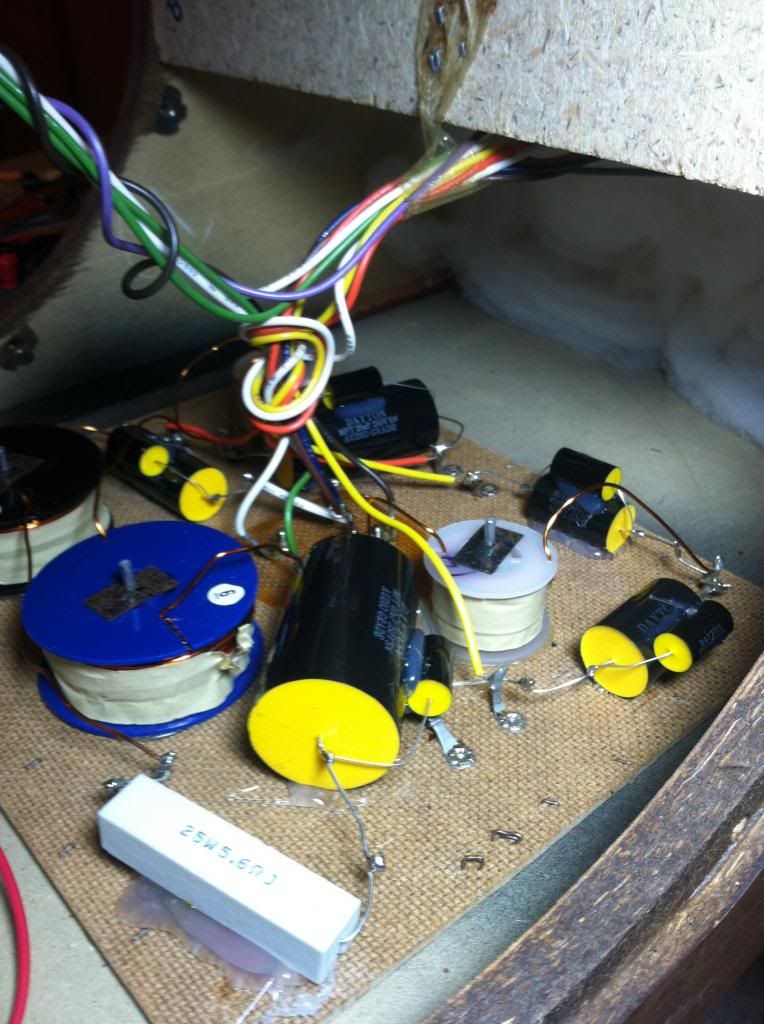 Refurb cab on the left, how they came out of storage on right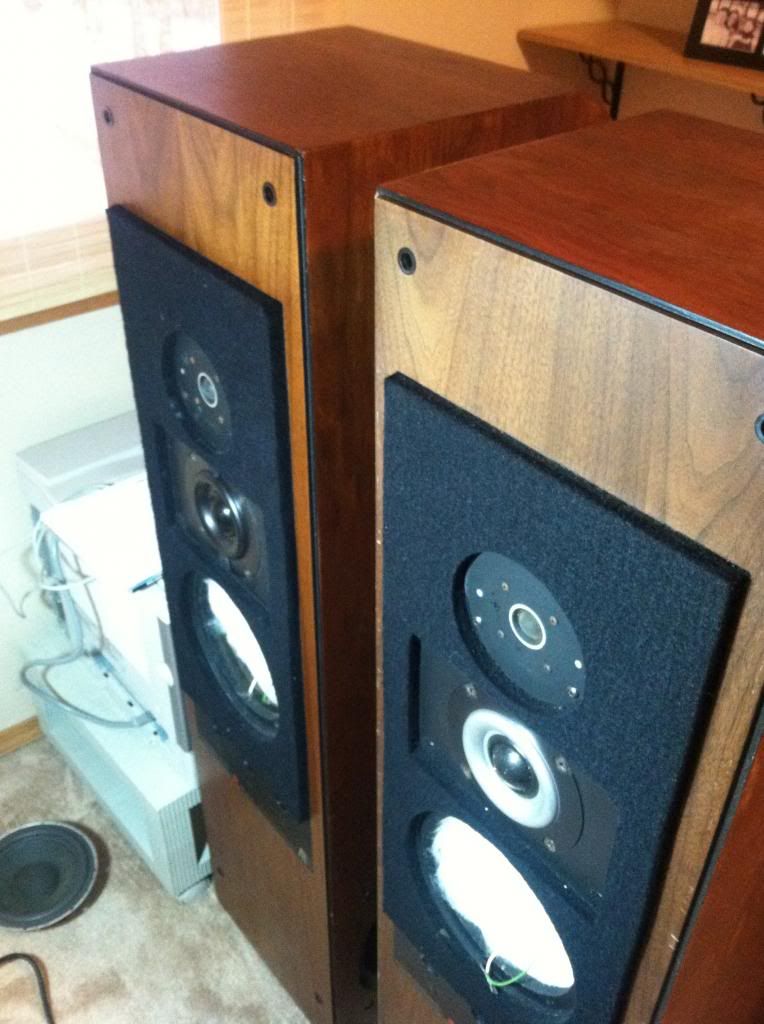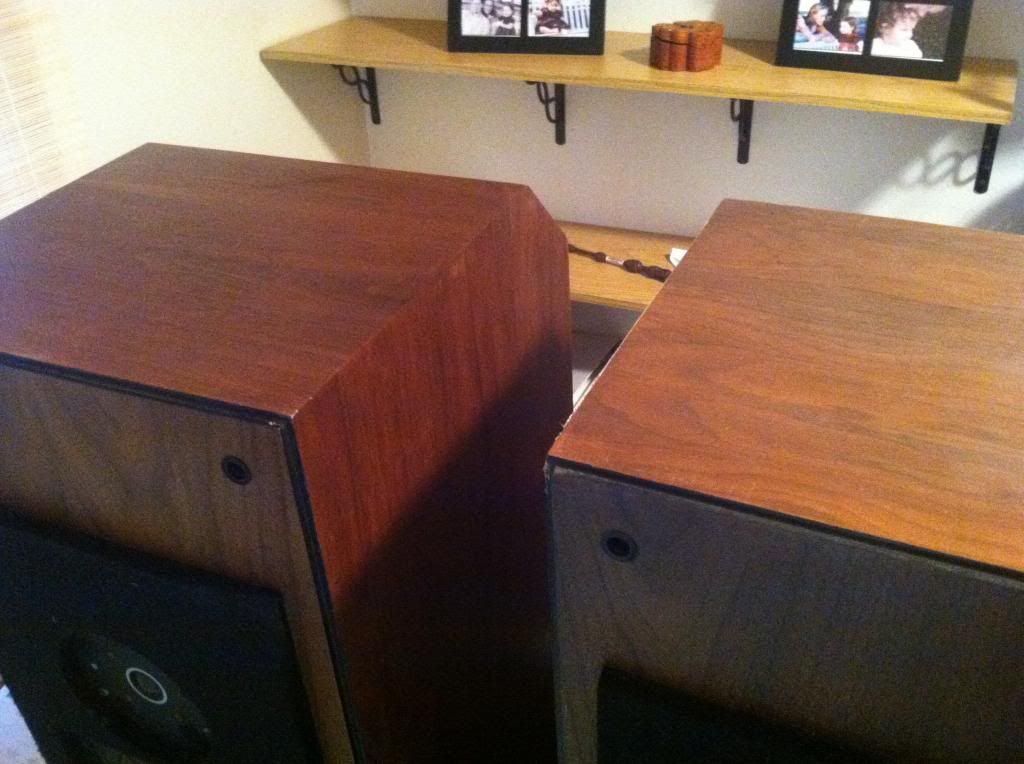 Old vs New grille covers, times 6 covers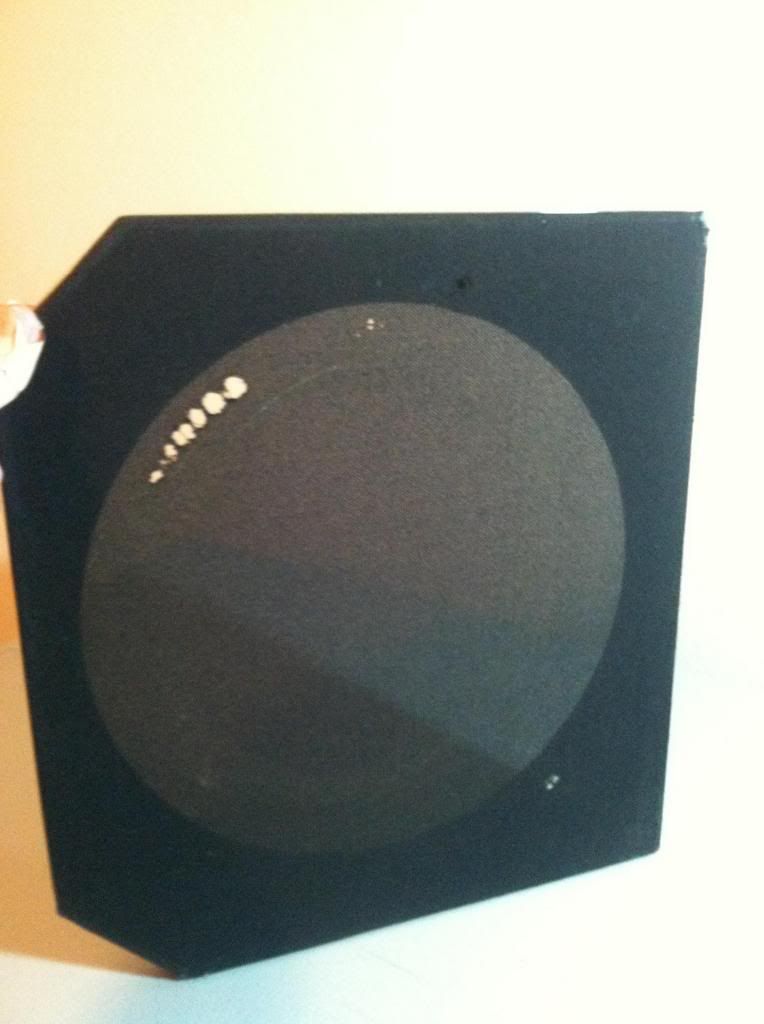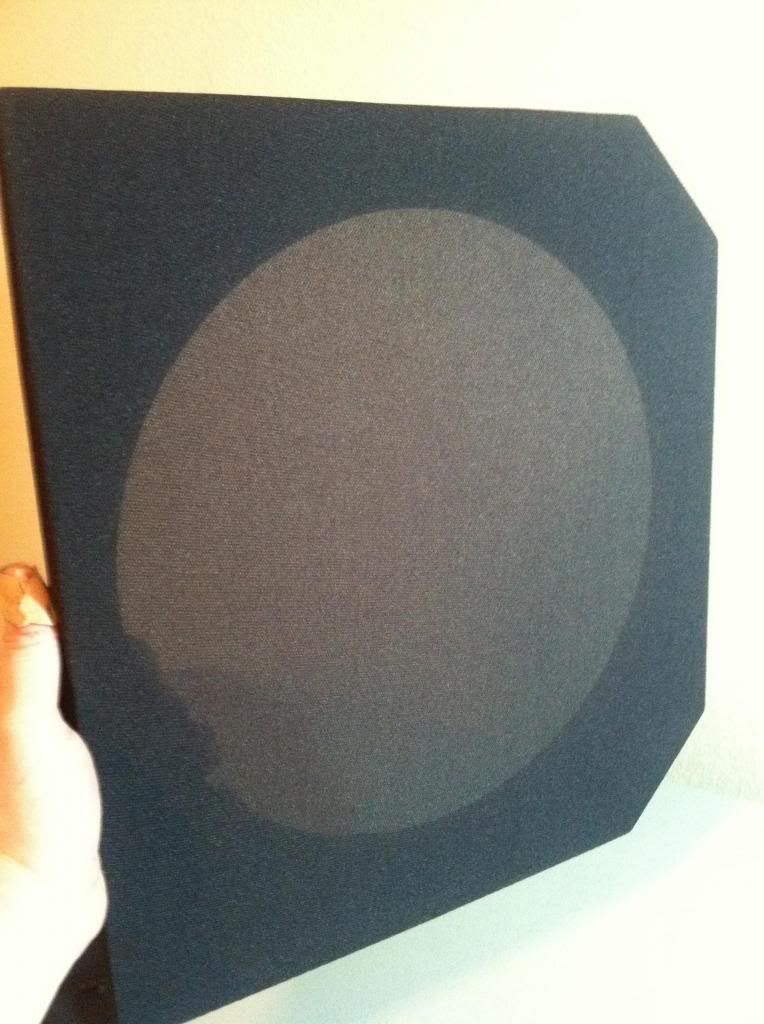 Yay!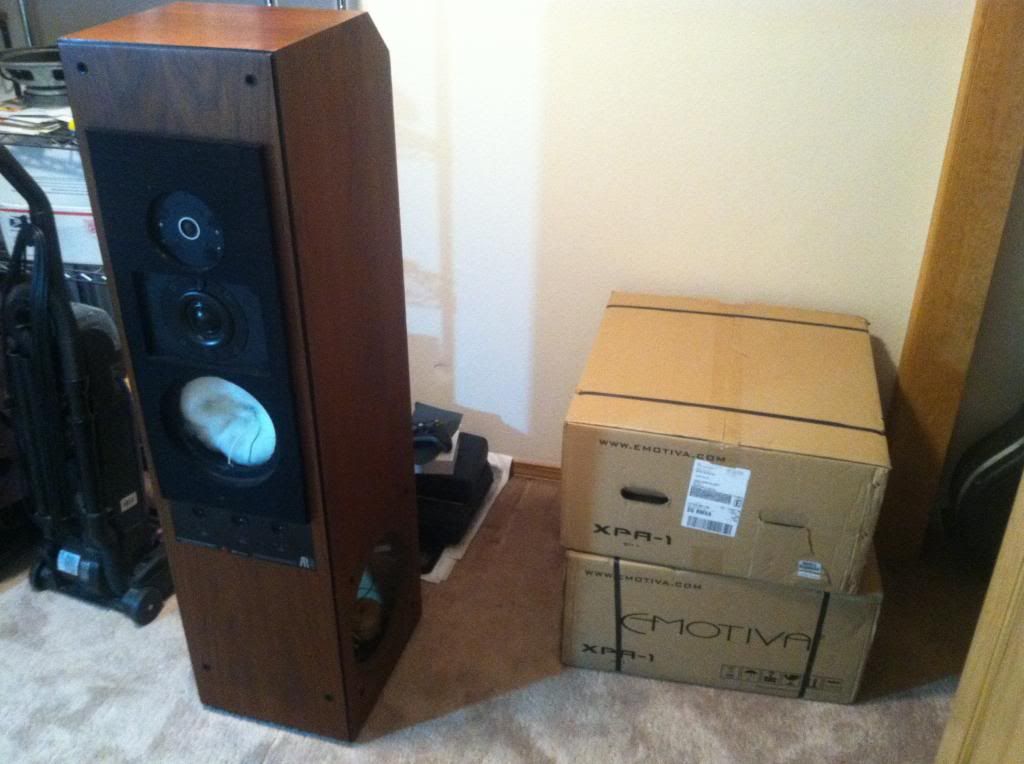 Initial set-up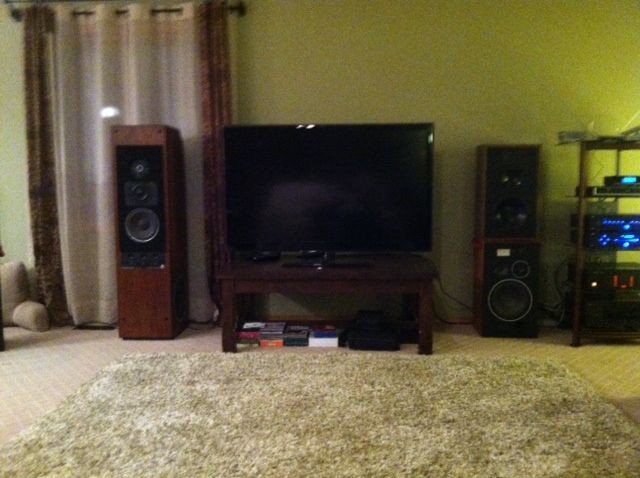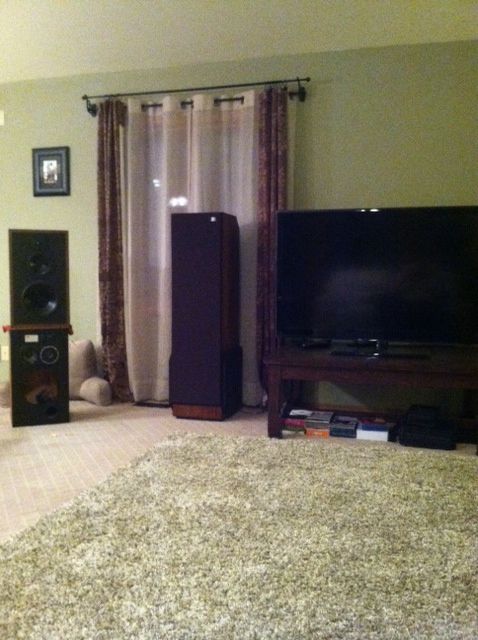 My flexy rack built of 3/4" rod and 3/4" oak plywood
The finished product!!
As of right now, all I can say is...WOW. This setup is amazing. I'm still dialing things in, but when it's all complete, I do not see any changes in my near future...except for an XDA-1 or 2, and adding another shelf in to the flexy rack. I'm going to play a bit more with isolation for the speakers; granite plinths, spiked feet, rubber discs, etc.
I'm getting a little static/fuzz/hiss out of the AR9 tweeter and upper mid-range. I don't think this is a source issue as I did not hear anything coming from the USP-1 or ERC-2 while hooked up to the 7b's. I believe this is the attenuator switch pack on the AR9's, so at the next chance I have I am going to remove those switches from the circuit.
The rest of the system consists of a Sony XDR-F1HD tuner and a AudioControl C101 EQ (EQ currently non-operational in system).
I'm sorry for the iPhone pics! I am an avid DSLR photographer...but the dang iPhone is just so handy and always on my side...dang the cell phone revolution.
Hope you've all enjoyed!