Post by garbulky on Dec 12, 2015 14:10:05 GMT -5
GARBULKY'S XPA-1 GEN 2 REVIEW PART 1!
boomzilla
novisnick
KeithL
bluemeanies
Dark Ranger
Darksky
paintedklown
brutiarti
GreenKiwi
AudioHTIT
audiobill
Golden Ear
monkumonku
geebo
hemster
jmilton
Boy this was a big undertaking! it took several hours to write this. Be warned this review is extremely long. Most of its completely subjective - no objective stuff happening here. YMMV. Grain of Salt. Dash of pepper. Etc


If you just want to get to the short version skip all the way down to the "Short version."
After the short version I will post a very long listening section. Otherwise fill out your retirement paperwork so that you can collect it when you get done with this review!
The Journey to this point: (Note none of this has anything to do with the actual amp. You can skip to
bringing the heat!
. But be warned you miss my wife's reaction to the amps
)
The XPA-1 Gen 2 is the first of my upgrades on my upgrade journey which you can find here.
emotivalounge.proboards.com/thread/42551/help-me-upgrade-journey
This decision was not taken lightly. I actually felt out of all my upgrades the XPA-1 will provide the least improvement. Maybe none at all. And it was for me quite expensive. Running at just under $1800 for brand new amps. I had many reasons for getting this amp. The (logical) reason for my going with the amp was basically for it to act as a foundation for my "end-game" system which I hope to someday build.
It bought with it 1200 KVA power supply, 180,000mf capacitance, XLR inputs, fully balanced signal path - which all of my components will have - and best of all real class A power. Oh and membership in to the Monoblock Secret Society. What's not to love?
It was a tremendous investment of time and money. Let's just say it took the typing of AT LEAST a very conservative 2 million one hundred and fifty thousand words of transcription. Over 15,000 Transcription jobs. Many days staying up past midnjight attempting to make deadline to get me to being able to afford it.
Thanks to this my typing speed has increased from about 50-- 60 words per minute to about 74 to 83 words per minute on average.
My goal was to buy the XPA-1 gen 2s used. But with the Christmas sale I realized the prices weren't too far away from used. Emotiva has been very very good to me. One of the biggest joys in my life is listeninig to music. It's incredible. So I felt if I could at all, I want to pay back Emotiva for this and the ability to be involved in this forum. Yes I could buy it second hand. But I wanted to show Emotiva appreciation. I wanted to thank them and
KeithL
for all that they have done for me. With their good warranty service, their timely responses and good customer service overall.
So thank you very much. I brought this amp new mainly for this very reason.
The Post:
When these appeared at my work place, they were gigantic.. The UPS guy struggled with it on the dolly in to my workplace dumped them on the ground and exclaimed "what are those?!"
Every co-worker that day commented on the humungous boxes. My boss took a look at the bopxes side by side taking up space and she said "What the hell is that freaking thing?" The outer boxes boxes were only very slightly dented. There was no holes or anythning like that. More importantly they also came with HANDLES.
THANK GOD. Because these things were riduclously heavy. I remember the XPA-2 being heavy. But now basically there were two. There was NO way for a single person my size to lift this.
Needless to say I loved it. I really do like weight in my amps.
Getting them home I realized I forgot where I had put the dolly. So my wife helped me with them. Which was a struggle without the dolly. Laid down boxed the two side by side took up about an 1/8th of my living room.
After unboxing them I tried to move them on to the shelf. Now that the boxes were out of the way and I had to lift the amps out I found they had taken on the density of a black hole.
Good golly gosh I grunted several times as I manhandled these suckers on to my shelf. Several thoughts of T.M.A.-1 or monoliths and pictures of 2001 a space oddysey flashed in to my head. I imagined I was the astronaughts clutching their helmets as the monoloith shrieked its message out to outerspace but in this case it was my gargantuan amp.
WAF (Sorry Andrew)
Finally sitting in shelves...sort of..... I looked proudly at those gorgeous black boxes. And then glanced happily to my wife.
"Well Now what do ya think about that? ? Don't they look great?"
It was at this point that I realized in my enthusiasm I hadn't really paid attention to her reactions so far. There were the huge opened boxes on the floor and foam pieces all over the floor. To these gigantic black boxes. One amp was too large for the shelf so it was sticking halfway out of it wit the front sitting on the carpet. It had CDs used for risers to level it.
Uh oh.
"NO! IT'S TERRIBLE," She exclaimed with a huge frown, " THE WIFE ACCEPTANCE FACTOR IS A TWO!" (She really did
yell
say this.)
Well then. Ahem. I beg your pardon.
Haters going to hate…..
So to improve things (and thanks to
novisnick
) I replaced the CD risers (now cracking in half) with LITERAL BRICKS. Needless to say I didn't ask her what she thought of that.
IN USE:
At first I couldn't which I preferred more. The black sides or the silver. I still can't. They both look good. If push comes to shove I would go for the silver. But the black looks very mysterious to me. The amp looks great (wife not withstanding).
Then I turned them on.
Bringing the heat:
With class A you have to have heat. There's no two ways about it. This amp gets RIDICULOUSLY HOT. So hot that it does very well during the cold weather making the room more comfortable. This amp gets hotter than the XPA-1 Ls and the XPR-1s. I cannot put my hand on it as I will burn it. It is incredibly hot. Did I mention it's crazy hot. Because it is. Hot I mean. Toasting really….you can cook an egg on this. There was a little sign on the amp saying that frying bacon on this amp can potentially damage the circuits due to grease.
I started to REALLY appreciate the presence of the class AB button. Which I use when I am not listening to the amp.
However I think it takes about half an hour for the Class A function to come in to its own. But I haven't really tested that out except for a "feeling."
I tried out the class AB for listening briefly and so listening impressions have to be taken as being at max 50% accurate . In class AB mode, the amp is merely warm. Say slightly cooler than an XPA-2? I can easily put my hand on it.
In class AB mode all I can say was that I didn't feel very interested in the music then. There was nothing wrong with the sound.
So for the entirety of this review class A was the mode.
Hooking it up:
The setup is DC-1 via XLR to the XPA-1. Fully balanced. BTW the DC-1 appears to appreciate a fully balanced setup being itself fulyl balanced and dual mono. The XPA-1 are mono blocks. So hey oh! Watch out!
The PC was used with the Asus Xonar essence STs SPDIF output in use with WASAPI bit perfect mode from foobar. Also the Sony Blu ray player was in use.
The sound:
So this is my overall evaluation of the sound compared to my previous amps I've tried. The main one I will reference is the UPA-2.
The XPA-1 has three really good stregnths. Spatial 3d presentation at a level I haven't heard before. Details. Sheer power.
The biggest change is spatial detail. Here there really is a lot to say.
Scott Bradlee's Post modern Jukebox is a really good example of this. I didn't realize the way they recorded it was to show the singers in 3d space. You can really feel the space in 3d like you were watching a 3d movie...but in terms of sound. But it's not just placing each instrument and voice in 3d space there's a lot more it does which elevates it to a different level. It makes these voices exist in the same space. But it doesn't stitch them together in the space like patchwork They are in the same space with their voices bouncing around reverberating interacting with each other. They are not isolated islands of soundstage patchwork. They are a coherent soundstage that doesn't feel knitted together.
In scott bradlee's post modern Jukebox you can feel the room itself as an entity by itself. The same goes for classical music.
Voices of music has exceptional recordings on youtube. And in the ones done in a beautiful church the feeling of space is huge. It's very hard to explain. But it sounds amazing - the XPA-1's spatial ability. Mike MOffat talked about how the Schiit Yggdrassils stregnth is delivering spatial detail with their phase information. I think I understand why he banged on about it. It really is important. I have not heard another amp do it this well.
The first time I turned it on I heard it. But the huge amount of subtleties it can do with the spatial portrayal is very impressive and you start to hear all those cues over time. This is it. This is the selling point of the amp right here.
The other thing is details. For instance in Post modern Jukebox, the drummer at times uses brushes. First I was very disappointed with the quality of their recordings. I felt the drums lacked oomph. The piano was barely heard. etc. With these amps the drummer sounds great. I can tell when he was using brushes way off in to the distance. I can tell the notes the piano is playing. There is even a bit of bass coming form the piano. It sounds like a piano. A lot of the new details focused on cymbals.
Dynamic swing.
This amp combines spatial detail and dynamic swings in a way that surprised me. IN Voices of Music they had a harp quartet. The harps were large. Playing in a big church. And when they stopped playing you could hear the sudden stops but also hear the decay of the sound in a not at all artificial way. It felt very organic.
In Voices of Music: Canon. The bowing of the violins came out strong. As the bows switched direction some of the violinist would jerk them slightly faster and harder. That very quick subtle microdynamic came out clearly with these. also with the change in dynamics on my UPA-2 violins can get smeared in their transients. Muddy almost. The XPA-1 didn't muddy these swings. Of interest I found the speakers demanded huge amounts of current from the amp on high mids and treble. The flutes and female voices making the amp light up way more than the bass sections do.
The combination of power, dynamic swing, and spatial detail.
Here's a great example. In voices of music there is a female voice singing with instruments in a large hall. She is not close miced. But her voice has power. The UPA-2 was able to show the power echoing through the hall. THe XPA-1 showed em how distant the singer was ... making her sound far off. But it also showed me the POWER in her voice. To be able to show power and decibels but also showing that loud sound was at a distance was something the UPA-2 can't do. It can do loud but it can't do loud and distant at the same time. It's a paradox but completley real in audio.
This amp is able to reveal details. The clarity is a bump up from the UPA-2. Here's an example in Voices of Muscic with a baroque recorder, the lady played the recordeer but within the pitched note played waws also the sound of air hissing through the insturment. Cymbals were more realistic. Applause - the applause feels much more real, separated.
It...
....sigh….
………….
………………...
it felt like a veil had been lifted.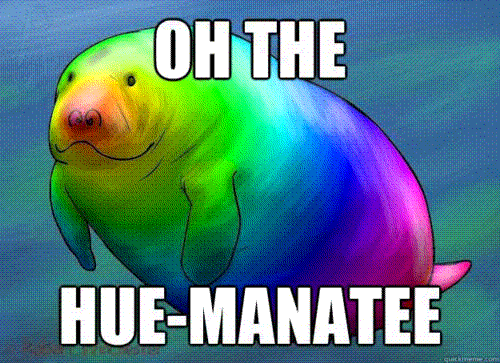 COMPARISONS:
Comparison to the XPR-2. This was heard in a different room but I found the XPR-2 to be an impressive amp. It had the sound signature of a UPA-2 - perfected. It had a 3d body with a slightly rolled off treble feel to it. Was the treble rolled off? I don't know but that's what it sounds like. Just a bit laid back if you will. The XPA-1 also does 3d. But on the XPR-2 the 3d body was for the instruments in isolation to the soundstage. THe XPA-1 doesn't concentrate so much on the 3d body. It concentrates on 3d everything. There is no isolated 3d bodies. THe instrumenti s related to the space it's in IN 3d. Also the XPA-1 doesn't have any kind of rolled off treble. Though I don't feel so, it's possible according to a person's set up the treble may be just a tad bright. I once thought it was but then realized that adjusting my speakers corrected it. So I don't think the amp is bright. But it's possible that somebody will feel it to be so.
The hometheaterhifi review:
Hometheater hifi went in to a whole lot of detail about how they were dissapointed with the SNR performance. They also provided evidence for it with a SNR in the upper 70's. I was worried about this. That was a darn good investigative review. I was worried the class A heat noise would obscure details. I didn't have to worry about that. In use the amp is very detailed. It's the most detailed amp in the Emotiva lineup so far. (Haven't heard the SA-250.)
Compared to the XPA-2 gen 1. The XPA-2 is actually cut from the same cloth as the XPA-1. I used the XPA-2 with a different DAC so it's hard to draw comparisons. But I found the XPA-2 had very fast dynamics. ALmsot like things were on fast forward. The XPA-1 also has good dynamics but it's not jarring with it. It feels more natural compared to the XPA-2.
Bass.
There's audibly more bass extension on my speakers. They reach deeper. The bass has a nice round sound. Like that bottom feels filled out in a natural manner. Also when the bass hits, it really does hit hard and fast. However my UPA-2 could do that too but with slgihtly less finesse and less extension. But my speakers do go lower now. There is I feel a little bit more control in the bass. It doesn't feel bloated.
Mids and treble.
CYMBALS are more natural. That's audible. With the DC-1 I could already tell with the UPA-2 that cymbals were natural. This takes it to up a few notches.
Mids: This has been the most enjoyable classical music has been for me so far. The tone of the instruments feel good.
For instance the piano. I play piano. The piano sounds the best I've heard reproduced. There's body. There's musicality in the way the pianist expresses himself. It ticks the boxes well.I noticed I'm not the only person that commented on piano performance. Both Porscheguy and another person commented on it.
Sound signature:
Yes. This amp, like most electronic equipment I've tried has a sound signature. It is most similar to the XPA-2 gen 1 I tried. But it didn't feel quite as (mildly) aggressive). But there is a different tone to it as well. It's subtle. Hard to describe. However it is not laid back. I think some people depending on their speakers may find this amp bright. But I would urge repositioning the speakers. I don't feel this amp is "bright". But it can come off that way if your speakers aren't positioned well.
Realism in video:
I have found that current video standards on consumer equipment to be somewhat lacking at 24 fps. I thought 48 fps was a step up in smoothness but unfortunately it led a bit of a soap opera effect. With realism in sound, I have noticed that video feels smoother for me. The better the sound the better the video animation moves. The more lifelike it feels. My brain ignores the "stutters/shutter" effect of 24 fps and things feel smoother in motion for video.
Overall feel in sound: I think this is more important. When I get to amps that perform at these levels , things like mids, treble, bass feel a little antiquated to me. Here's what I can tell. It's changed the way I've listened. People ask the question do you listen to your equipment or do you listen to the music. I can unabashedly say I listen to the equipment. That's what I like to do. But with the XPA-1 the performance has got to a point where I don't find myself WANTING to figure out what it did or didn't do well. Or what was that little detail there. Things feel very natural at this point.
bluemeanies
can identify with this sentiment. Now I have found myself listening to the music. Listening to the way a performer is trying to convey things. Listening to the tunes. Also lsitening to what a great time it must be to be doing performances of this caliber.
Thoughts on the Benefits of Class A power, fully balanced and monoblock
Well
novisnick
: There sounds like there is an advantage to me! The main thing I noticed is that the center image, there isn't a very slight split between the channels left and right. The left to right is more seamless. The class A power I feel is better reflected in the cymbals and voices. There is indeed less grain in the sound I hear. Less thinness. More of an analog sound. A more natural sound if you will.
Is it worth the money? :
Yes.
I've heard XPA-1 L, XPR-2, XPA-2, UPA-1, UPA-2, mini-X, Crown XLS, some other Crowns, Rogue pharoa tube amps. I've also heard the XPR-1s but in an unfamiliar environment so I won't include them in this comparison. .
The XPA-1 gen 2 amps are better than all those listed amps. with the one caveat that I haven't been able to directly compare the XPA-1 L so I can't 100% say for sure this outdoes them. But if I had the choice of all those amps, this is what I would pick with. I put my money where my mouth is and I am very happy I did.

Other thoughts:
What I haven't done: Compare RCA to XLR. Compare XDA-1 XLR to DC-1 XLR. Compare Asus XOnar Essence ST analog output. Compare class A to class AB.
Competitors:
This is the best sound I have heard in my room. There is one other system I've heard that can really compete and that is B'zilla's system. My system can do a few things better. And there are certain things that his system can do better. In terms of good sound it is certainly up there.
These are fantastic amps. They are pricey. But this is Emotiva's golden age. Hopefully the golden age will continue with whatever successor to the XPA-1. If you can afford it, these amps get a high recommendation from me.
I've heard several people recommend different amps they find better than Emotivas. Bluemeanies especially had XPA-1s and he switched over to 35 watt Bob Latinos he found to be on a whole another level. Klinemj switched from XPA-2s to Hypex class D NCore 400 monoblocks which he also felt did significantly better. Audiobill is an ardent reccomender of Bob Latino amps and i think either oceazam or Arthur Z has Bob Carver black beauty tubes that he really likes over Emotiva offerings.
I haven't heard these so I can't compare. I can't say whether they are indeed better. THe tube amps are especially confusing to me. As the few tubes I've heard have been good but not necessarily phenomenal. I know that thje XPA-1 isn't the end of audio perfection in amps. I won't be so arrogant to think that. However it's the best I've heard in my room so far and that's all I can say for personal experience. I just want to let you know that there is a world outside which also have excellent products.
SHORT VERSION:
Congratulations! You just avoided two hours of reading. Here's the essence of my review. These amps get a big thumbs up for recommendation. They excel at portraying 3d space. They have a lot of headroom and articulation in subtle things. They get things like instruments to sound very natural. Cymbals are better. I heard things that I didn't hear before. The presentation of the sound is very natural.
Musical is the word that comes to my mind. But the 3d space it can manage and the articulation it can manage at doing it is something that I didn't expect.
They are very heavy. They get very hot. Hotter than you can put your hand on. I think it was measured to be 400 degrees Fahrenheit at circuit surface. This is hotter than boiling water.
It's possible that on some setups, these amps may be considered as being slightly bright. I don't think these amps are bright but there is the possibility. If what I just wrote made your skin crawl you may be better served by the XPR-2 amp which felt slightly rolled back in the treble. I personally prefer this amp to the XPR-2.
If you are considering getting the XPA-1...everything you are imagining these will bring to the table….the answer is YES. It will do that. Power? It's got it. Slam? It's got it. Detail? It's got it. Subtlety - oh boy it's got it too. Fully worth it to me.
With one caveat...if your setup /experience doesn't reflect changes in electronics then this isn't going to change your experience other than "it goes louder".This is a caveat and at this price range, one needs to be brutally honest and ask yourself the rest of your setup or your previous experience reflects the need for these amps. If your audio journey has you experiencing things in this way where electronics are not that important, then you should stick with your gut here as this will not change your mind.
If you have any U-series amp. This will be a significant worthwhile upgrade. Though the price is sky high on these amps, honestly the performance they bring show that these amps - just like Emotiva's other offerings are great deals.
I hope you enjoyed reading this review. Thanks for sticking with it. Please feel free to comment. I enjoy reading them.
END OF PART I.
PART II coming soon. The detailed listening section.