Post by yves on Jan 6, 2017 7:32:39 GMT -5
The inherent superiority of a stereo music playback system comes from the simple fact most music has been recorded with stereo playback in mind, albeit nothing can be perfect. But I like to listen to music in surround sound from time to time, especially if the surround mix was done by Steven Wilson. Compared to his surround mixes IMO the vast majority of surround mixes available on SACD are just gimmicks, butchered abominations when directly compared to their original stereo versions. Steven Wilson's
The Raven That Refused To Sing
(the original multichannel version, from the Blu-ray release) is fifty million times better than all of those fake surround features combined.
As for timbre matching the center speaker to the front Left + Right speaker pair, the reality is that in a typical home listening environment they don't factually match in terms of the acoustic interactions with the physical boundaries of the room. I disagree that upmixing stereo music content to multichannel output sounds better, and, as far as multichannel music content is concerned, having a phantom center for playback is what more often than not sounds better than adding a real center speaker, again due to the acoustic aberrations of a room where the front speakers cannot be flush-mounted (inside the front wall). The aversity of room correction systems and EQ for playback of stereo music can easily be justified by those audiophiles who are very serious about physical room acoustic treatments. In a well treated room, using the EQ for music creates too many unwanted side effects for real music to still be able to sound like real music. That's a subjective reason for sure, but then, so is the
ONLY
reason why I listen to music in the first place. Placing rear surround speakers way up above ear level is too distracting for me even whilst listening to movie sound. Those height speaker locations should be reserved for proper use with Dolby Atmos / DTS:X / Auro-3D. And, as far as immersive 3D music reproduction goes, the
DISCRETE
height channels of Auro-3D paint circles around object based immersive 3D audio (Dolby Atmos). Literally.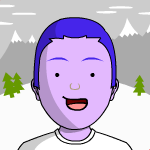 The reason was .... I needed to buy an entirely new player just to hear it. What was the point? For instance my DVD player and PC dvd player played CD's. If I wanted to play anything other than CD's I downloaded it. My blu ray plays DVD's. Asking one to shell out mucho money for a box for one thing was silly.
Then you have the price of the audio. You can find CD's for dirt cheap or lots of time free at your library. Online downloads are cheap. Why would I want to spend the money when I can get it way cheaper or free and the sound was perfectly acceptable?
That was then. Now I have a good DAC. Why would I spend money on a box that plays it and pay money for the DAC in it (which doesn't play any of my computer files). Is it as good as my current DAC? I don't know. Don't care to find out. Do I want to spend time switching cables? Heck no. Can I use my DAC with it....no. Security? They can keep their security. I'll keep my gear that works with everything I own thanks.
People that listen to music mostly care about two channels. People that watch movies would like surround sound.
SACD is music ....and it's surround sound. There is the disconnect for me. Why would I want to buy a new box, new discs, new speakers, new amps just to hear something I have to pay more for? There's nothing thrilling for me hearing music in 5.1.
It was too confusing, too pricey, I'd never heard it, I never saw the discs being sold in a physical location, hadn't seen a whole bunch of discs I wanted to buy online. So what was the point?
Also as far as regular folk. When I first heard about CD's I wasn't that interested in sound quality. People said the quality was better. But you know what? The format itself pales to the quality of the gear that plays it. At the time I was hearing that almost all gear and formats sounded the same. That's because most people listen on terrible speakers and very wimpy amps or earbuds.
How the heck is a format going to make a difference there?
Sometimes it got louder without distorting. Sometimes there was actual treble! That was it. I didn't hear a soundstage etc. So why would regular folk want something that claims better sound when they know the stuff they have hasn't really sounded that different anyway?
What they are interested in is something different or something convenient.
Surround sound for movies: Sure! I heard it in theaters. I can visualize...it. Audio effects in the car chase scene coming from behind me? That sounds cool. Hey I can buy a surround system for $150 at walmart!
Surround sound for music: Eh what? I want to hear a trumpet behind me? That's weird man. Wait it'll cost me a $700 for the player? Huh?
CD's - it's so small! I don't have to rewind. I can buy it at stores, rent it at libraries. I can play it on my computer, my portable cd player, my home cd player, my dvd player, my cousin's got a cd player. You get the idea.
Tape - it's so small! It's portable. I can record to it.
ipod's, mp3's: This plays on my computer! I can take it around on my flash drive. I can download it for next to nothing. Oh it plays on my motorola! Oh it plays on my iphone! Oooh I can buy songs on my iphone! Wait it is now playing wirelessly on my car!
You get the idea ....what does SACD offer?
It's not portable, universal, cheap, simple, nor offer a killer app. It also doesn't guarantee an increase in sound quality unless you've already spent a ton of money on good speakers and so forth.
Surround sound for music: Eh what? I want to hear a trumpet behind me?

There's nothing thrilling for me hearing music in 5.1.


Apparently the Lounge Lizard who wrote this post has never heard music in a jazz club, arena, concert hall, bar, theater, outdoor amphitheater, sports arena, church, etc. Otherwise he would know (along with the direct music from the front musicians and singers) one hears music reflected off the ceiling, floor, walls (front side and rear), plus the sound of the audience in live performances as well as many natural sounds in an outside performance. Might be that trumpet I hear to my side or the rear is not the direct tone from the trumpet but a naturally reflected sound. Yes there are some performances with direct instruments purposely in all channels (might be cute but not my cup of tea unless that was the original performance like a flash mob, etc.). Also in 2 channel playback in your room some of the sound does in fact reflect off your own ceilings and walls but this is no substitute for a well recorded surround playback.
This is the same person who hears amazingly subtle differences and some that are not that subtle (in his post) but can't tell the improvement from a well recorded 5 channel SACD, DVD-Audio or BluRay (even played back in Dolby Pro Logic II surround) music performance over the same performance recorded in 2 channel sound? WOW! I have done many of my own comparisons with my own 2 channel/5.1 channel system switching with a 2 channel recording back and forth from 2 channel direct to Dolby Pro Logic and have preferred the 5 channel version as better overall and more natural sounding about 80% of the time. Note, this is a digital manipulation of the 2 channel sound and still sounds consistently superior. I also have many times compared the stereo version with the exact same performance in 5 channel sound and there is almost always an improvement in sound.
Some folks think there is an inherent superiority in 2 channel music. They also are the ones who never touch a tone control or EQ to flatten out there in room speaker response as if that is some sort of audiophile heresy. (Even though they have a severe in-room peak at 70Hz or a big peak from 200-400Hz, Huh!
My speakers have superior off axis dispersion and my three L, C, R are all the exact same speaker for superb front stage tonal matching. The rear surrounds have the same exact two drivers for excellent tonal marching and are mounted high on the wall to reproduce the most natural reflective sound (much of it non-direct).
His best buddy is the one who some time back started a thread about the myth of matched center channel speakers. Mostly pure nonsense claiming one could satisfactorily match a center speaker to a L&R unmatched speaker by using EQ frequency manipulation of the unmatched center speaker. Does his buddy actually have a 5 speaker system, just curious?
Good Grief. Maybe one could also buy unmatched Left and Right speakers for a stereo pair at a garage sale or flea market and save lots of dough by simply EQ'ing them.
Now I Must admit that my signature has never been restated since my last sabbatical but I do have a complete mostly Emotva 5.1 system and listen to both 2 and 5.1 music as well as movies. I might have noticed before but have since forgotten but I now see that Garbulky seems to have only 2 channel gear?
Is that true or does he just not list his surround gear?
Has he never owned surround gear?
(Or in some time?)
That's all for now since my Jet rag is still active. I hope Garbulky will reply directly to my questions about his system and my comments about surround sound and not do the circle jerk again.

PS/BTW, as I mentioned before:
Next time you and/or Boomsilly do a review/shootout how about posting some good photos of the room, your gear rack, speakers, hook ups, seats and the products being tested, etc. I usually have in all of my reviews (most have been way back). Photos are easy to post and give us some extra confidence in and idea of your test environment.
PS2: Plus, my Easy Nut Test (Made in America) is the official DAC sound test of the National Blind Foundation. Call now and get a second test absolutely free. Call within the next 10 minutes and we'll throw in another test for your buddy, absolutely free. (small S&H fee)