Post by KeithL on Mar 7, 2019 11:13:09 GMT -5
Magneplanars are not purely resistive.... but they are probably closer to it than pretty much all other types of speakers.
The main confusion is that Magneplanars are planar magnetic speakers... and some models have an actual ribbon tweeter (with others the tweeter is also a planar magnetic strip)...
However, many people confuse them with the other popular type of planar dipole speakers: electrostatic speakers.
And, as it turns out, electrostatic speakers tend to have an extremely reactive impedance which, on many, dips extremely low at high frequencies.
(One well-known "difficult to drive" electrostatic speaker has an impedance that dips to around 0.5 Ohms at 20 kHz.)

Therefore, many electrostatic speakers are notoriously difficult to drive, and many folks mistakenly attribute that characteristic to Magneplanars when they confuse the two.

Other than being somewhat low in efficiency, Magneplanars are actually a very benign load, and are not at all difficult for a decent amplifier to drive.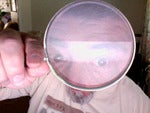 they are the result of a DIY / Basement effort by the 'inventor', a man named Jim Winey. The family is still involved to this day.
It is an American Made product, from White Bear Lake Minnesota. You can get a tour of the place, and they don't do 'internet'.
As such, they have, since the first offering of the Tympani line in maybe Early 70s, achieved a sort of Cult Status. This is unlike
all but a FEW speakers. Maybe the KLH9 qualifies? Or the IRSBeta? Maybe even the JBL Paragon qualifies.
BUt one thing for certain? No other speaker is as heavily DIY'd than the Magnepan. Frames? Rewire? New Crossovers?
All are on the table.
So it should come as no surprise that a substantial amount of 'lore' and 'fact' surround the choice of amp for this lineup.
conventional wisdom often quoted and substantially wrong is that they are mainly a resistive load. Just look at a phase / impedance plot
to put that one to rest. But no wacky impedance / phase cogs which make life difficult for only OK amps.
Another idea is to choose amps that 'double up' into 4 ohms. This isn't quite right, either, as long as you get GOOD WATTS. The speaker is
revealing enough that better watts ARE better. I know people who run active crossover biamp /triamp systems. Or Parasound JC-1 monos.
Tubes are on the table, too. The factory reception area had speakers playing using a small tube amp. Fine.
So you'll have to excuse the 'fans' of these speakers if they sometimes get off into the weeds. We LIKE people to be happy with 'em. And that
starts with good amplification. That's why I'm not a big fan of the TA-100 level amp. My amps? Just to use them as a reasonable example and
not uncommon at that. The factory claim is for 1.3db headroom. That's about 270 against the RMS of 200. Nice. Figure roughly 2.7 watts
continueous and 270 peak for 20db headroom. That's Plenty of distortion free power. And I'm running 2 amps per speaker in a passive setup.
If you think me and donh50 are nutty, go over to either MUG (Magnepan Users Group) or the Planar section of Audio Asylum. We're SANE by
some measures.