Post by tomincle on Apr 26, 2019 9:35:02 GMT -5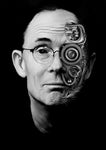 At one time, the flaws of a $1,000 pair of speakers were EASY to hear, and once heard, DIFFICULT to ignore. But with the advent of CAD-CAM design, computer optimization of drivers, and some consensus on design goals, speakers have become the camera lenses of the decade. At one time, to get a premium camera lens, you bought Leica or Hasselblad. If you couldn't afford those, you got a distinctly second class Nikor, or a third-class anything else. But with the advent of computer assisted lens designs, the break came where one could buy a Vivitar, Soligor, Tamron, etc. with better specs than the Leica had once had (and for a fraction of the price).
Now that same great consumer benefit has come to loudspeakers. One can buy a pair of speakers at 1/10 the price that an equivalent pair would have cost not that long ago. The cheap speakers may not have the fit and finish of the carriage-trade ones, and they may not play as loudly, regardless of how much wattage your pour to them, but within their design limits, they meet or exceed the performance of what were previously "the best."
So despite the arguments to the contrary, I contend that NOW (not the 1970s) is "the golden age of loudspeakers." Never could one buy such high performance speakers for so little money. And never could one have the variety that's currently available either.
Enjoy!
I can tell you the Airmotiv T1 and T2 have been the second and third best of speakers I have owned over the years. My stable in the past has included Thiel CS 3.6 (#1), ADS L1590/2, KEF 104/2, The Thiels set someone back $4500 in 1994 and the ADS and KEF set someone back over $2500 back in the 80's. Factor in inflation and it's amazing what these Airmotiv's can do for what they sell for and Emotiva does not get enough credit for the great value their speakers provide, It seems Elac is the golden child today.