Post by KeithL on Dec 6, 2019 15:59:52 GMT -5
The purpose of a transformer is to act as an impedance matching device.

(An "autotransformer" or "autoformer" is simply a transformer with non-isolated primary and secondary windings - or where the two sections are actually part of a single winding. )
In tube gear a transformer is necessary because the plate impedance of tubes is in the thousands of Ohms.... which must be matched to the 4 Ohm or 8 Ohm impedance of a loudspeaker.
The only practical way to do this is with a transformer.
(Yes, transformerless designs do exist, but all are inefficient, and quite impractical, from an engineering perspective.)

In solid state gear the purpose is the same....

Basically all solid state amps deliver their maximum power into a specific impedance and less power into any other impedance (which is why most deliver more power into 4 Ohms than 8 Ohms).

By adding an autoformer, McIntosh could allow their amps to deliver the same rated maximum power into a variety of different load impedances (for example 4 Ohms, 8 Ohms, and 16 Ohms).

Design is simplified because the amplifier design only need be optimized for a single specific impedance.
And, since a transformer will not pass pure DC, the transformer also protects your speakers in the event that the amp's output stage fails catastrophically.
However, because most solid state designs are already optimized for impedances quite similar to those presented by modern loudspeakers, the impedance matching aspect of transformers is now unnecessary.

Unfortunately, transformers also have several inherent disadvantages, some of them quite serious;
- high quality audio transformers are big, heavy, and expensive (often VERY expensive)

- transformers ALWAYS introduce extra distortion, phase shift, and frequency response irregularities (better transformers minimize these issues - but they cannot be entirely avoided)

- because transformers introduce phase shift, they limit the amount of feedback which can be applied, and which could otherwise have been used to reduce the distortion they also produce

- and that limitation also limits the damping factor which can be achieved (a transformer raises the output impedance - and limits the amount of feedback you can apply to lower it)

In the early days of solid state amplifiers, when even moderately powerful solid state amplifiers were difficult to design, and somewhat prone to failure, the advantages of output transformers sometimes outweighed the disadvantages.
In those days, if you were going to spend a lot of money for "a good amplifier that could deliver 100 watts into 4 Ohms", being able to only deliver 50 watts into 8 Ohms was a serious drawback.

With its autoformers, a 100 watt McIntosh amp could deliver its rated 100 watts into either 4 Ohms or 8 Ohms.

However, with modern amplifiers, the benefits are less important, and negative aspects are more significant, and the price of good quality transformers has risen dramatically.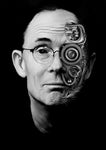 In some types of McIntosh gear, you get more and better technology than in others. Their stereo preamps, for example, have mercury switches, enclosed in a nitrogen-filled glass tube, that prevent oxidation problems. You get no such thing in their AV equipment. This actually makes very good sense - their stereo preamps may still be in service decades from now - their AV processors are obsolete by the time you get them home. Therefore, due to technical obsolescence, I'd never spend the $$$ for a McIntosh AV processor. This isn't to say that they aren't nice processors (and also very well built), but look at the resale value of an obsolete McIntosh processor... It's still higher than a mass-market brand, but still only pennies on the dollar originally spent.
Some McIntosh power amps lack their "autoformer" output transformer. Some don't care, but I find that the McIntosh transformer-coupled amps sound better. If I were component shopping and could afford it, I'd happily invest in current Mac
stereo
preamps and power amps. Their (transformer-less) multi-channel amps & AV processors? Not so much.
Some of the best sound I've heard was from a McIntosh C41 solid-state preamplifier and a MC-302 solid-state (transformer coupled) power amp. Wish I hadn't sold those... I'd wager money that those two components are not only still playing without issue, but that they also still meet their factory specifications.
If you don't like McIntosh styling, fine. If you don't like (or can't afford) McIntosh prices, oh well... But I can't say enough good things about late-model McIntosh sound and reliability. I think you get what you pay for when it comes to anything else vs. McIntosh (with the exceptions noted above).
Boomzilla