Post by cawgijoe on Dec 15, 2010 10:02:51 GMT -5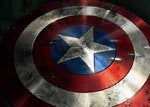 Ok.....slow down..........the manual that's in circulation was provided after the fact and is more than likely still in the editorial stage. It was not provided with the initial shipment of the XDA-1.
It more than likely is not finalized. I'm not surprised that there is an error or two in it.
If you want the silence broken at Emotiva, why not pick up the phone and call them?
Phone calls are the manner of which lawyers and politicians prefer to communicate. I'd suggest e-mail or a certified letter.
Now, while batteries were included with the remote and electronic component, a printed 'User's guide' appears not; whereas later, the 'User's guide' was posted by a thoughtful and concerned lounge member, thank you, and NOT by the manufacturer.
"Safety Precautions"
"Read this User's guide thoroughly before attempting to install and configure the XDA-1 DAC. All the safety and operation instructions should be read before any operation of the component(s) begin."
As other lounge members have noted publicly on the manufacturers website, when Jethro's teenage son received his XDA-1, he didn't receive a 'Users guide'; therefore unaware, his lawyer later commented that he personally didn't heed to any intended instructions by the manufacture when he operated his XDA-1 adjacent to the family's bathtub....
According to the family lawyer, when Cooter came home from work with nobody home, he noticed his XDA-1 on the kitchen countertop, apparently previously signed for by his wife upon deliver. At this same moment he was standing in 2 inches of water on the first floor since the line for the refrigerator's ice maker sprung a water leak. In a clean-up effort, Cooter got out the shop vac to address the flooding issue but figured he would plug-in his XDA-1 too to let it 'burn-in'...
A phone call has always worked for me. I guess it's different for folks that have grown up in the "texting age".
Look......use the phone.....use e-mail......use a certified letter.......smoke signals.......whatever works.
As to the manual......yes, you are absolutely right that if this was not included with the device, then a pdf (even preliminary) should have been posted on the website right away.
I don't work there to tell you why this has not been done yet.