Post by Lonnie on Dec 16, 2010 19:18:55 GMT -5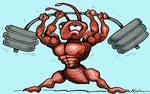 Hmmm..Well Fraud would be defined as an intentional deception made for personal gain or to damage another individual; the related adjective is fraudulent.
Since every unit has a 30 day audition period and can be returned for a refund, there goes the personal gain aspect and since the units were sold to a variety of individuals, there goes the damage to an individual. ;D So calling it fraud implies a willful attempt to decieve which was not the case and therefore could actually be considered a slanderous statement, in my opinion. ;D
Disclaimer: I'm not a lawyer but I play one on TV. ;D (I hope you do realize I am making a joke here)
Guys relax. No one has been harmed here. If anyone is unhappy with the unit, send it back. All this speculation is getting out of control.
I was just going to post this definition. Watch what you write srb, Emotiva could put some hurt on you if they wanted, just like Lonnie said in his post.
Two torts that involve the communication of false information about a person, a group, or an entity such as a corporation. Libel is any Defamation that can be seen, such as a writing, printing, effigy, movie, or statue. Slander is any defamation that is spoken and heard.

Collectively known as defamation, libel and slander are civil wrongs that harm a reputation; decrease respect, regard, or confidence; or induce disparaging, hostile, or disagreeable opinions or feelings against an individual or entity. The injury to one's good name or reputation is affected through written or spoken words or visual images. The laws governing these torts are identical.

To recover in a libel or slander suit, the plaintiff must show evidence of four elements: that the defendant conveyed a defamatory message; that the material was published, meaning that it was conveyed to someone other than the plaintiff; that the plaintiff could be identified as the person referred to in the defamatory material; and that the plaintiff suffered some injury to his or her reputation as a result of the communication.
You mean I was actually in the ball park? ;D
Honestly it is trully sad to see the direction this thread has taken. Those of you who have been around for a while can back me up on this. We have never willfully decieved anyone. If we make a mistake, we make it right. We have never abandonded our customers, domestic or international and have always gone above and beyond to help them. But these last few post go beyond reason which makes me think the best course of action maybe none at all. If we release an alternate code set for the unit, then what? What door will that open when you consider this is just a thread and it has spiraled out of control. I don't know, we still need to finish testing before making any decisions.