Post by KeithL on Apr 24, 2013 11:43:16 GMT -5
That's actually a good question.... and the answer comes down to what exactly you mean by "tube sound".
Let's start by talking about tube circuits that are NOT specifically designed to sound "tubey". Vintage equipment was designed to be as low in distortion as possible; "that tube sound" was (and still is) a byproduct of how tubes operate and the way tube equipment is designed and constructed. Nobody sat down and said to themselves "let's make it sound tubey":
A typical tube preamp is going to be relatively low in distortion (but not as low as a good solid state one), but its distortion "signature" will be quite different, and its distortion will tend to be "monotonic" (which means that it increases gradually as you turn the level up, unlike solid state gear which tends to be very clean, then clip suddenly). Notably, the tube preamp will produce a much higher proportion of the second harmonic (and other low order harmonics). This is what will give it that "warmer" or "fuller" sound tube aficionados like. It isn't going to be overloading or clipping and, since it isn't directly connected to the speakers, has nothing to do with damping, so there's no reason for it NOT to have pretty good tight bass. The difference in sound will be quite subtle.
Incidentally, even more than a preamp, a "clean" buffer is specifically designed to drive low impedance loads WITHOUT changing the sound. Basically, a well designed tube buffer should sound pretty much like a well designed solid state buffer - and you shouldn't be able to hear much difference with either of them.
Now, a typical tube POWER AMP is a different matter. It has the different distortion spectrum, but it also has a lot more distortion because it's operating at higher power levels, so the difference will be a lot more obvious. Output transformers cause assorted distortions, frequency response anomalies, and phase effects, which is why tube power amps tend to sound "soft" and "blurry". (Tube PREAMPS don't have output transformers.) The tube power amp will also have a much lower damping factor than a solid state one (for a variety of reasons), which is what will make the bass sound somewhat soft (less "tight"). Since the lower damping will cause it to interact with the speaker, a tube amp is also more prone to sounding different with different speakers, and even speaker cables.
As you might guess, since most tube amplifiers produce audible levels of various types of distortion, design and performance differences between them are rather more likely to be clearly audible.
Now, let's jump to modern equipment; specifically modern tube equipment.
I'm going to be direct here: A lot of modern tube equipment is NOT designed to minimize distortion. Instead, it is deliberately designed to sound as much different from solid state equipment as possible (to justify your buying it). As part of this process, some equipment is deliberately UN-optimized to distort a lot so as to produce a distinctive sound... and each vendor picks what they believe to be "the tube sound their customers want". The result is that a lot of modern tube equipment sounds just plain bad.
In the context of our discussion.....
The difference between a well designed tube preamp and a well designed solid state preamp should be relatively subtle; and a lot of the "tubey sounding" tube preamps and "buffers" are simply not very well designed. A well designed tube preamp is NOT going to sound "excessively tubey" unless someone deliberately went way out of the way to MAKE it sound that way. (That "syrupy" sound is simply their idea of what they think "tube buyers" want.) A well designed tube preamp will just sound like a good clean preamp with a slight touch of "warmth and sparkle" in the midrange - and that's what you should expect from a good tube preamp.
And, yes, if you connect it to a good solid state power amp, you will still get the tight bass (mostly) and other characteristics you already enjoy.
If you want to smooth out and "soften" the sound overall (especially the bass), and get a "softer, more tubey" sound, then you'll probably want to consider a tube power amp.... but that's a different discussion.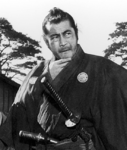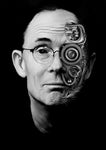 CAN'T
be used as a preamp.
Additionally, ABSOLUTELY NO TRADITIONAL TUBE SOUND! We don't need no syrup on our music. The Emotiva tube device must have tight bass, extended highs, and only a touch of tubes in the midrange. Anyone who wants "traditional tube sound" has their pick of antique gear on eBay for cheap. Use the Audio Research (or better Chinese) preamps as models for the voicing.
Now I'll shut up. - Boomzilla
But if you don't want "traditional tube sound" then what is the point of Emo making a tube preamp? It'll sound close to solid state.