Post by ejn1111 on Nov 15, 2014 16:22:23 GMT -5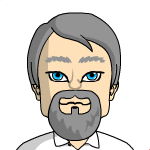 I'm posting this on Saturday. I don't think EMO is open on the weekend for tech support. Normally, I'd call them first. I went to try out my USB audio stream from a Dell XPS Win 7 machine. It has Realek on-board sound and an NVidia GeForce GT 220 with HDMI (older card but does work - no Dolby Tru HD or DTS MA encoding though).
I needed to update the Cmedia firmware and install the new drivers. I had some heartburn getting the firmware updated right. It took a couple of tries, but I was able to confirm seeing 24/192 coming up in the OSD when it would not play before the fw update. The first time I ran the fw update, it looked as though there may have been 2 selections for different chips the first time I said erase. I never got a pop-up box confirming completion when I asked it to erase the firmware the first time and the two selections never showed up again. I had to reboot the computer for the fw update program to run correctly again. My recollection of this two chip selection may be wrong, but I thought I would mention it in case it is relevant to the issue I am having now.
My issue is the XMC-1 driver. I am using JRiver 20. I am new to media software, but have been in the audio setting screen quite a bit when I tried streaming with HDMI.
I installed the driver using setup.exe from the main folder as the pdf suggested. In device manager, under "Sound, Video and Game Controllers" I see an entry for JRiver 20 and XMC-1. Both report the device is working properly.
I read the "Configuring WASAPI Mode with Some Popular Windows Audio Applications" pdf. The JRiver v20 section mentions picking USB2.0 High-Speed True HD Audio (WASAPI), but I do not see that listed. I do see SPDIF Out (XMC-1) [WASAPI], ASIO for USB device [ASIO], ASIO for Generic USB Device [ASIO]. The only other selection available that mentioned USB or XMC-1 was SPDIF Out (XMC-1) [Direct Sound], but I knew to stay away from Direct Sound. I am currently using SPDIF Out (XMC-1) [WASAPI] and can get sound out of the USB port.
I did uninstall and reinstall the driver just to see if that had any effect - it didn't.
Can someone tell me where I went wrong or why USB2.0 High-Speed True HD Audio (WASAPI) isn't available as a selection?
Thanks,
Al
The only suitable WASAPI selection that I have available in the JRiver selection list is the "SPDIF Out (XMC-1) [WASAPI]" driver. That's what I'm using and it's working just fine.
I can't explain why we're not seeing what's noted in the documentation, but I'd recommend just using it and not worry about it since it appears to function exactly as it should....

You are likely not running via the USB input on the XMC-1. Do you have a digital or HDMI connection to the xmc-1 from your Jriver pc?