Post by KeithL on Feb 25, 2015 11:41:19 GMT -5
I'm afraid I can't pass up responding to this...

For the most part, I'm inclined to agree with you - especially that many recent "economy receivers" are rather pathetic in terms of sound quality and power output (you'll see ones rated "110 wpc x 2" that only make it to 15 wpc with all channels driven, and some early Class D amps, even ones with decent power capabilities, sounded pretty bad).
HOWEVER
, the Fusion 8100, within its modest 65 wpc x 7 power rating, actually sounds quite good - and it has a big power supply and "old school" Class A/B amp modules in it. In fact, I would be very surprised if any vintage receiver of similar ratings can out-perform it. Therefore, I would advise you not to generalize about how
ALL
modern equipment sounds based on some specific units that you've heard. Don't pick on the Fusion 8100 unless you've actually
heard
one. (But, yeah,
most
modern receivers aren't especially good.)
HDMI connections are "better" because they are the current standard. HDMI is sometimes a nuisance in terms of copy protection, but it is a standard, and most HDMI devices do tend to work well together without any of the drama of picking compatible video modes, and of figuring out whether the three connectors on your TV are R-G-B, or that other one...

. And the digital picture quality you get from HDMI is at least comparable to any other alternative available, and better than most of them. (And, like it or not, it's simply getting more and more difficult to find equipment that offers any other types of inputs or outputs.)
As for room correction... Many people seem to have the idea that room correction can "turn your bathroom into Avery Fisher hall" - which is simply not true. Room correction like Audyssey is basically a fancy way to automatically set your EQ settings so they're pretty close to optimum; anyone with a meter and a good PEQ could have done what Audyssey does twenty or thirty years ago; it just would have taken a lot longer; our new Dirac Live adds to that the ability to correct for timing issues (and so improve imaging and sound stage). However, room correction is always going to be limited in terms of what it can correct, and nobody's receiver or pre/pro is going to tell you you need bass traps, or where to put them, or make a six foot picture window magically stop being reflective. The issue there is not with room correction, but with people's expectations.
Incidentally, while you're right that not having enough available current will limit the available output power of an amp, your analogy to various devices is slightly off. The amount of current that a load draws from an amplifier is determined by the impedance of the load and the output voltage of the amplifier. If you connect our XPA-1 and a big old Krell monoblock to the same speaker, and set them to deliver the same wattage, then both will be delivering the same voltage and the same current. (And, yes, if you set them the same, our XPA-1
WILL
deliver the same wattage to that 4 ohm speaker as that 190 pound Krell; and they'll also sound pretty much the same; although it's remotely possible you'll find some load somewhere that they can drive and we can't.) The reason many modern receivers don't sound as good is simply that they
AREN'T
able to deliver that power. (Which is why you see receivers rated at 100 wpc x 2 that test out as 15 wpc with all channels driven. You can't have "voltage without current" - if you try to deliver the voltage, but don't have the current to back it up, then you will get distortion.) The "problem" with most modern receivers is simply that most manufacturers see receivers as "lower end products" because "serious audiophiles use separate pre/pros and power amps", so they design their receivers to appeal to that market. Even some very expensive receivers are still viewed by their manufacturers as "very expensive low end products". The 8100 was only rated at modest power, but it does really deliver it - and sounds quite good (and I would be quite surprised to hear any 80 wpc receiver - old or new - outdo it).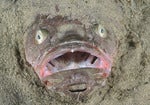 Not even close.
So I get annoyed hearing people say that I need to buy the new products because they are "better." My ears have told me that this is not true. The only people who believe this are the younger folks who just simply do not know better. You mention equipment from 10 years ago. Have you heard equipment from 30 years ago? 20? It was around the late 1990s that the quality of the amps in receivers dropped off a cliff.
The explanation is this: the goal of equipment makers is not to maximize the sound quality of the product (at this price point) but rather to maximize the profitability of the product. So every time an improvement comes along - like digital connections - they seized upon this as an opportunity to cut costs somewhere else - mostly in the amplifier section. When you know your customers are all going to buy a powered sub you know you can cut back on the current capability of the amp and get away with it.
Try to understand this: a bug light / bug zapper, a taser and an electric chair all work from the same principles - they're effectively the same thing - they use transformers to increase voltage and store some electrical charge in a capacitor bank which they then discharge upon demand. Sound familiar (think amp)? Anyway - all 3 of those devices produce a charge of between 500 and 2000 volts. So all 3 of them - if they were home-theater receivers - would claim to have the same power ratings even though it should be obvious they are quite very different. One will burn your finger, another will knock you down and the last one will kill you. What's the difference? Current. The amount of total current each can deliver. Same voltage. More and more current.
Take a 190lb. Krell monoblock. 300W into 8ohms. 600W into 4ohms. 1200W into 2ohms. you get my point. This is the electric chair of amplifiers. Take the Emotiva XPA-5 - this is the taser of amplifiers. Take ANY home-theater receiver made since 1998 - these are bug zappers. They do not produce adequate current to deliver good strong bass. The difference is that the lower-current amps in HT receivers cannot move your woofers in and out the full distance required to produce strong bass. But you know your customers will all go and buy a powered sub also - so let the sub handle all the bass that requires current - everything below about 80Hz - and let us cut costs and boost profits on the amps.
The makers of affordable loudspeakers - those made for use on HT receivers (think Klipsch Reference) - use oversized magnets, deep boxes and tuned ports to magnify the bass. In the end you have speakers with over-blown bass connected to low-current bug-zappers that somehow with alot of help from a sub creates some resemblance of bass. It's not very accurate but it's loud enough. The younger generation has never heard anything else.
My Sonus faber loudspeakers do not participate in the overblown bass game. You cannot get a good sound out of those speakers with any HT receiver made since 1998. Go buy a pair of Diamond 804 or Paradigm Signature, Avalon, Wilson Watt/Puppy - any top-end loudspeaker and i'll bet you any amount of money you want to donate that you cannot get good strong bass out of it with any HT receiver made today. I'll bet money you'll have to buy Emotiva XPA-series amps or better to even begin to get your money's worth out of your speaker purchase. I'm not trying to brag about my speakers. I'm trying to get you to understand that matching speakers and amps is an important part of building a good audio system. My speakers do not match well with HT receivers. Yes they have "HDMI connections." But that's not enough to make up for the crappy amplifier inside of them. I need an amp with higher current delivery. The old receivers had that. My old receiver from 1995 is a taser. It sounds more like the XPA-5 than it does any receiver made today at any price.
And for the record - the highest-quality audio systems i've ever heard in my life - the ones that you really really want to own - they do have HDMI connections - but it's not the HDMI connections that makes them high-end. It's a very long list of things.
Do HDMI / digital connections offer an improvement in sound quality? yes. it's also true that CD-quality digital music is higher in quality than the AAC (ffmpeg) files you get from iTunes. But that does not mean you cannot get a fabulous sound with good old-fashioned analog. i've been blown away by audio systems with turntables using stereo analog connections to purely analog equipment. It's all analog in the end.
Consider the fact that modern equipment - being modularized as it is - with the Dolby product over here and the DTS product over here (products the maker of the AVR cannot modify in any way) and the Audyssey product over here - and all these gadgets converting the audio to digital, manipulating it and then converting it back to analog to pass it onto the next processing stage that repeats that process. Consider all the manipulation of sound going on inside modern equipment. Now think about what you can gain in sound quality by NOT converting it again and again and again. That's old-school analog. Which is STILL the best to this day.
I understand your point. Do you understand mine?