Post by Gary Cook on Aug 14, 2015 1:21:45 GMT -5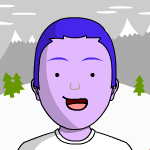 Good to hear Gary. Now I am more interested in this unit

Care to expand with some subjective impressions?
I need to do some more listening over the weekend, plus the guy siting next to me on the AbbaDabba to Sydney leg had the world's worst head cold which of course he shared with me. I've finally just about kicked it, but it dulled the senses for a week or so. The effect of the BigEgo volume control is the easiest to identify and explain, it's actually quit stunning how low the volume can go and still have so much clarity. The sound stage isn't any higher or wider, but it may well be deeper, which with near field speakers i to be expected. The placement in the sound stage is rock solid, you can hear where Nora Jones hands are located on the piano keys. Brushes on cymbals have that metallic "ting" that I hear as being realistic. But it's not Sabre DAC like, which I find mildly annoying. The long rolling thunder intro to Dire Straight Hybrid SACD version of Brothers in Arms really does roll around the sound stage, I had to play it 3 times just to listen to the tone, rumble and motion, mesmerising.
That's about it so far, more impressions over the weekend.
Cheers
Gary