Post by KeithL on Oct 13, 2016 15:55:04 GMT -5
I have to agree with pretty much everything Garbulky said.....
The amount of information in a digital audio file is determined by its bit depth and sample rate. When you upsample a file, your software or hardware creates new "fake" samples between the original ones to produce a file of higher sample rate. Spline interpolation is one way of doing this, but there are many others, and some do work better than others. However, that file is not and can not be any more accurate than the original. The new samples have simply been calculated based on the information that was there to begin with - so the new file isn't any more accurate to the original. Upsampling
DOES NOT
magically "increase the quality of your content".
If an upsampled file sounds different, or better, than the original, it's either because your DAC happens to work better at the new sample rate (this is why virtually all modern DACs oversample internally), or because the filters used to perform the upsampling have simply changed the sound in a way that you happen to prefer. (All upsampling involves filtering, and all filters alter the signal, at least a tiny bit. You may be able to hear the difference introduced by a certain filter, and may even prefer it, but it is not more accurate than the original file - simply different.)
A device with a physical S/N ratio of 140 dB can resolve about 24 bits..... it would require a DAC with a S/N of about 190 dB to resolve 32 bits.
(The Big Ego is pretty quiet for a portable DAC, with a S/N of about 106 dB. For comparison, the theoretical best possible S/N for a CD is around 90 dB.)
To be totally honest, this is the first time I've even heard of Bug Head player... so I have no idea if the Ego DACs will work with it or not.
(From their forums it seems to be quite fussy and to have some odd requirements.)
However, we do have a 30 day return policy if you can't get it to work.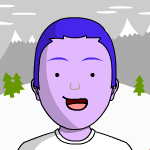 Hi, I am interested in buying the Big Ego for my son to use in his 2 channel rig. He is using my hand me down gear which is a Parasound A21 amp and a Pass Labs DIY B1 preamp/buffer that I built that has zero gain. Music player is Bug Head Infinity Blade. Currently his DAC is an AQ DragonFly 1.0. Speakers are PSB B6's and a velodyne sub. It sounds great but needs a bit more gain for quality recordings like Blue Coast music as the output of the DF 1.0 is 1.2vrms. I am looking for a sub $300 DAC that leans a bit on the warmer side. User reviews on the Big Ego comparing it to other DAC's are hard to find.
Other DAC's that I am considering are the Schiit Modi Multibit, AQ DF Red, Optima uDAC5. Has any one compared the Big Ego to any of these DAC's or more expensive DAC's. If so, can you expound on your findings. I like the Big Ego because it plays 32bit/384K. Bug Head upsampling is fabulous and it probably is the best player around although the GUI is a bit cumbersome but worth it and it requires a lot of cpu horsepower.
Also, does anyone know if the Big Ego is compatible with Bug Head Infinity Blade. Bug Head can use asio4all drivers. It is a deal breaker if it is not compatible with Bug Head.
Much Thanks,
Larry
I'm going to hear the Gungir multibit in the near future. I've also heard the Dragonfly 1 and 1.4. The 1.4 is a noticebale improvement. The 1.0 had treble shenanigans. At the level of the Dragonfly, it's not really things like hi res and other stuff that make that much of a difference. There are more audible differences between DACs than 32 bit capability.
Also....note that even though it is 32 bit capability you aren't getting anywhere near 32 bits of resolution in playback. It simply supports and decodes it but cannot do it at that resolution. I doubt even the recording equipment can get up to that level. I think most of them struggle to get to 24 bits of resolution.
My current unit is a DC-1.