Post by garbulky on Jan 3, 2017 18:54:56 GMT -5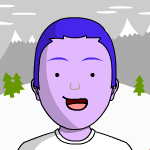 So if you watched it in 2d, you didn't miss a ton.
Anyway, the movie. The first half was "okay". Still better than episodes 1, 2, and 3 put together. But still "okay." No glaring mis-steps, but it was simply building things up. The second half was tons of fun! And it just kept ramping up. And the very end bits was just pure fan boy gold. So it was a success imo and we were left grinning at the end.
Special note: the special effects were really good. Especially the space fight scenes. Unlike episode 3 which had epic space battles which looked cgi, this one had epic space battles that looked like episode 4, 5, and 6. But of course more epic. As in they looked like real models rather than cgi models. Not sure how they pulled it off, but I think they outdid episode 7 in space special effects.
The space ships, though simple looking had that memorable iconic look. Like the new tie fighter and the transport ships.
Darth Vader: BOY I WISH WE HAD MORE OF HIM. But he was satisfying and delivered a choking good line.
I wasn't let down, if that's what you are thinking. But there wasn't much of him at all.
Another note: the fate of the characters. This was surprisingly the darkest star wars I have seen....by a long long ways. I read a review that said they had to lighten the tone and I thought....this was the light version?! Lol.
Story line: Props for being bold on the darkness and taking a different tone and pacing. But it's not really a memorable story - not that any of the movies were story telling masterpieces, really. Think of it as Star Wars Noir.
The asian connection:
Recently the blockbusters have been including asian storylines for help with the international market much to the amusement of the asian market who find it a little out of place or "shoved in there". Think Transformers 4 Age of Extinction here.
Here "Ip man Jedi man" and his bro didn't feel out of place and fit in reasonably well with the storyline. It didn't feel shoved in is what I am trying to say.
Anyway, it's definitely worth seeing in theaters. Not the pure fan boy delight of episode 7 but not far behind.
8 to 8.5 out of 10.
Since you and I have had interesting discussions about this before, now that I've seen the movie and my holiday break is over, I thought I'd chime in.
I'll start by staying my wife and I enjoyed this movie quite a bit. It was made well, shot well, had a good general story (that told a story and furthered our knowledge of the Star wars world), had good dialog, and we both really liked the fresh take on the music. I'll agree with your 8 - 8.5 score and say 8.25 for now. I'd like to see it again.
I only have 2 real critiques about the movie. The first is very minor, but since Force Awakens was so crammed full of questionable story boards, and you make specific mention wanting more of Vader, this one bares mentioning. While we all like to see Darth Vader, his first appearance was totally useless to the plot of the movie. It was pure "insert Vader here just because." A total waste of time to this particular story. I would have instead rather seen the time spent with something else more relevant to the movie, like maybe more character development of her "2 fathers" so to speak. Both appeared to be awesome strong men, and both were played by good, if not great actors (Forrest Whittaker is a great actor). It's a shame we didn't get more of them rather than a totally pointless Vader scene.
The second issue is, while about this movie, more a critique on many modern movies as well. The problem lies within the story itself, but being a movie (not a book), even more so with the directing. This movie had a lot of things going for it, but it lacked one huge thing; characters you actually gave a schiit about. Mainstream movie directors nowadays seem to have lost the ability to make their characters "come alive" with hearts and souls that make the viewer like, love, or hate the characters. I think there is a directing talent/art for making it happen on screen, and many modern movies just don't have it. It's like the art has been lost. Rogue One has the same issue. I can sum the problem up in this movie by referencing 2 things: the most heart felt moment of the entire movie is when a robot dies; and when the 2 main characters that you have followed the entire movie die, it was completely void of emotion. They died, yet nearly every audience viewer in the theater watching didn't give a schiit. I have asked everyone here at work about it, and while they all really liked the movie overall, they totally agree with me about the lack of character soul. Unfortunately, it just wasn't there.
As for our old discussion about Force Awakens and now Rogue, nothing has changed about my feelings for FA, so we will still strongly disagree there (and 1, 2 & 3, which is another topic). FA was and still is the worst Star Wars movie made so far. Rogue blows it away. So much so, that to get more distance between them, I feel like I should alter my old score for FA from 6.5 down to like a 2.5. But, since it did have some worth while visual moments, I won't go that far. But Rogue is better than just 1.5 points above FA, so I really need to lower my FA score to at most a 5.5. I can't give Rogue a better score due to the character issue, so FA has to move.
There are many good moments to talk about from Rogue, so for now I'll only bring up one, a space scene. I loved the Star Cruiser "collision"! Two of my favorite scenes from the modern Battlestar Galactica are when Adama "jumps" the Galactica to about 50 feet from the planet surface, and when the Galactica rams into the Cylon base later in the series. This Star Cruiser collision is right up there with those great "holy schiit ramming speed" moments. I loved it.
Oh yeah the Star destroyer ram was all kinds of fun! Though in the back of my mind, I was like...it's a space ship that can go at the speed of light....just move! lol! But of course I stopped thinking of it at the sheer spectacle of the thing. Also I don't know how but I feel like a lot of those star destroyer scenes was practical effects.