Post by westom on May 16, 2018 9:36:16 GMT -5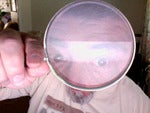 Most all have no idea that best protection is installed on all phone lines - for free. As required by codes, industry standards, and even the FCC.
Surges did not enter on phone lines. Most surges were incoming (to all appliances) on AC mains. Any discussion must discuss both the incoming and outgoing paths. Outgoing path is obvious. Phone lines already have properly earthed 'whole house' protection. So damage is on the modem's outgoing path - its phone line.
We literally replaced semiconductors to fully restore modems. Others have woefully insufficient knowledge to do that.
A modem's off-hook relay was rated for less than 500 volts (a critically relevant number for reasons that will not be discussed). Especially if using a plug-in protector, then a surge was connected directly into a modem's ground pins. Surge is directly connected to a PNP transistor that drives an off-hook relay. Surge passed through that off-hook relay. Then surge connected to earth via an 'always installed for free' protector.
Some (leonski), who only want to argue, would not learn any of this. Surge was incoming on AC mains. At the exact same time, surge was outgoing via phone line. Because phone lines always had properly earthed protection.
Sometimes damaged by an AC mains surge were resistors for the modem's phone line. But the most damage was that PNP transistor. Modem damaged because uninformed consumers did not properly earth a 'whole house' protector. Then some, who did not first learn how surges do damage, used speculation to assume an already well protected phone line somehow was an incoming surge path.
Damage is often on the outgoing path; not on an incoming path. But that does not promote scam protectors to naive consumers.
Surge incoming on AC mains often destroyed modems. Because phone lines already had and still have best protection installed for free.