Post by KeithL on Jun 6, 2019 8:46:40 GMT -5
According to a few folks here, and the Roon FAQ itself, Roon should NOT have altered the files themselves.
Therefore, any information actually in tags inside the files, including any added when they were ripped, should be perfectly intact (as long as the files themselves aren't damaged).
(If you used a tag editor to add or alter information before the files were imported into Roon - then, at that point, it altered the files in order to change the tags.)

However, if that's the case, then any data you added in Roon CANNOT be in tags in the files (it could not have added anything to the tags without altering the files).
For a computer to have corrupted that many files is really unusual...
And, for it to have done so, but leave them in playable condition, is VERY unusual...
So that's probably not what happened.

However, compatibility issues between programs, including word processors, and tag editors, isn't really all that uncommon.

Before you do anything else I would REALLY suggest looking at some of those supposedly damaged files in a universal tag editor - like Tag & Rename.
That will tell you if they're really damaged - or if they really just have some odd tags which dBPowerAmp is mis-interpreting as file damage.

(dBPowerAmp is very powerful - but that doesn't necessarily mean that it isn't fussy.)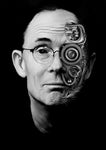 I think that my plan forward from here is as follows:
Use the main drive (that still has the most accurate JRiver metadata-database) and make TWO backup copies. This will give me a true backup of the best copy of the library that I have at this time and a "working copy" to experiment with.
Using the working copy, I'll let JRiver revert all the "Pre-Roon" files to their JRiver folders. I'll then import (into JRiver) all the files and folders added since I switched to Roon, using JRiver to collect, sort, and tag all the new files correctly. At this point, the "working copy" drive will have a fully JRiver-compatible and accurately-indexed set of all files.
Then, I'll totally erase the main drive (remember that the backup drive still has all the identical files), and slowly transfer a few albums at a time from the JRiver "working copy" drive to the main drive. This will let Roon reindex the main drive after each incremental file transfer. If Roon displays the albums as separate file folders or mangles artwork, I can repair the situation in Roon (on the main drive) before importing any more albums. For "problem children" files where they're considered damaged, I can re-rip (using DB Poweramp) from the original CDs.
This will take longer, but it seems the most secure way to avoid data loss and to ensure accuracy. And it works whether I choose to keep the files in WAV or FLAC format.
Thanks again - Boomzilla