Post by KeithL on Jun 4, 2019 14:28:27 GMT -5
UPS units vary considerably in the amount of noise that they block or create.
Some types only connect to replace the main power when it fails...

But others remain partly in-circuit at all times...
And, as someone mentioned, there is the possibility that the battery charging circuitry itself will generate some line noise.

The problem is that most UPS devices were designed to provide uninterrupted power to computers...

And, to be quite blunt, computers simply aren't that fussy about a little bit of noise on their power lines, as long as the power isn't totally interrupted, and the noise level remains below a certain level.
Therefore, with a UPS designed for computers, producing a perfectly clean and quiet line simply isn't a design priority.

(And, if you look at devices intended for super-critical applications, like medical equipment, they can be very expensive, due to other considerations that don't apply to audio gear.)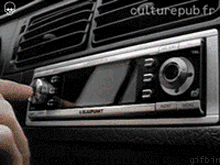 The only reason to have a UPS is for protection for computers to protect against information being lost by unexpected power loss as well as to protect things like a projector which may need cooling fans to run to protect against over heating and sudden power loss could cause problems with them not being able to cool properly.
The only way for that to happen is for the UPS to be injecting noise (maybe coupled or radiated from the battery charging circuit, adding a ground loop, or other issue. Sounds like a defective (or just badly designed) UPS. I've never had that problem in the decades I've used them.
In my case our local power is not terribly reliable, subject to brief (second or two) as well as longer (a week or so in a blizzard a couple of years ago) outages. A UPS means it rides out the short glitches without cycling everything on and off rapidly, the type of thing that can kill components, and gives me time for an orderly shutdown if it goes on for long. It also keeps my network alive so I don't have to wait for everything to reboot if power blips for a second or three.