Post by leonski on Feb 2, 2020 21:38:49 GMT -5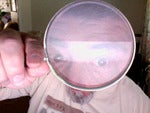 Read (quote) specification numbers for that Panamax. What is painfully obvious? Six surges per year means a dishwasher, clock radios, refrigerator, many GFCIs, furnace, LED & CFL bulbs, garage door openers, dimmer switches, central air, and smoke detectors have been replaced often. Why do six surges per year damage a near zero joule Panamax? And not unprotected appliances? The answer is defined by a number in that sentence.
Yes, protectors have a life expectancy. Then include numbers. A 'whole house' protector remains functional for many decades after many direct lightning strikes. Yes, it does eventually degrade (and must not trigger that protection light). That "years" number is so large that nobody cares.
Panamax, with a massive profit margin, fails on a surge too tiny to overwhelm what is superior protection already inside appliances. How many joules does that Panamax claim to 'absorb'? Honest recommendations always include that number.
Any recommendation that does not cite relevant spec numbers is best ignored. Honest recommendations state what is relevant. Where do hundreds of thousands of joules harmlessly dissipate? Effective protection means that current is not anywhere inside the house. If connected low impedance (ie less than 10 feet) to an earth ground electrode, then even that tiny joule (high profit) Panamax is protected.
Informed consumers always properly earth a 'whole house' protector on AC mains. That and protection (installed for free) on all other incoming wires means effective protection. Best protection must already be installed on an incoming TV cable, telephone, satellite dish, and OTA antenna. Even code required that, long before any of us existed. But AC electric (the most common incoming path for surges) is not required to have that proven protection.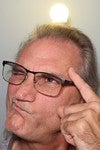 Steveh - that protector light can only report a failure that must never happen. That light can only report a protector was so grossly undersized that only a fuse prevented a fire. That failure light can only report that the replacement protector must be sized larger. Again, informed replies also include numbers.
Lightning is typically 20,000 amps. So a minimally sized 'whole house' protector is 50,000 amps. If that failure light indicates a failure, then a new protector probably should be 100,000 amps. Only answers that also say why with numbers are relevant. That failure light says nothing about the acceptable failure mode - degradation. It only reports catastrophic type failure.
No protector does protection. Not one. Best protection on a TV cable is a direct connection to the earth ground electrodes. No protector needed. But AC electric cannot connect direct to what does all protection - earth ground. So that 'whole house' protector must make - and this number is critical - a low impedance (ie less than 10 foot) connect to an earthing electrode.
Protection is defined by this question. Where do hundreds of thousands of joules harmlessly dissipate? Clearly not in an obscenely overpriced Panamax with near zero joules and a high failure rate. Protection means hundreds of thousands of joules are harmlessly 'absorbed' outside in earth ground. What is THE most critical item in that protection 'system'? A low impedance (ie hardwire has no sharp bends) connection to single point earth ground.
As Ben Franklin demonstrated over 250 years ago, protection is always about a connection to and quality of the item that defines protection - earth ground electrodes. Why is a 'whole house' protector so effective. It has that low impedance connection to earth. Panamax (a profit center) clearly does not.
Numbers on that near zero Panamax explain why transients, that are only noise, easily destroy a Panamax. Always learn (demand) the numbers.
I noted 36 events. And all are of unknown severity. From 'what was that?' to perhaps a blinding next door tree-strike.
Not that it matters, but here in SoCal we have Few such events. My Panamax is still good. And DOES have protection which Keith is unaware of. It'll shut off power to all outlets if voltage is outside the range of 96->134 VAC. It has done that 3, maybe 4 times in decade + of ownership.
The lightning storm I was in out in Palm Springs (Cathedral City, really) was awful, lasting maybe 2 hours tops with 3 huge lightning strikes within flash-vision range. Owners of home noted some problems with stuff when they got home. One computer I remember got a fried modem card. Maybe the zap came in thru the phone line?
While the ground is OF COURSE of vital importance, the MOVs are connected in a 'Y' scheme. Hot-2-Ground / Hot-2-Neutral / Neutral-2-Ground Aren't neutral and ground connected at the box? I'm no electrician.
We've been thru the before and I'm out of here. Keith's idea of Series Mode suppression makes perfect sense and is not sacrificial, unlike a MOV.
And YES, absolutely. GOOD ground is absolutely vital. That's why I like the whole-house approach since the active device is at the box, right next to the ground rod. Seems reasonable.