Post by LuisV on Oct 24, 2020 18:46:47 GMT -5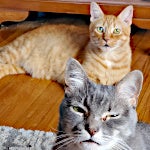 So what was your thoughts on sound between the Bluesound Node 2i vs Raspberry Pi 4? I had the Node 2 and think the Pi 4 is much superior. Running the Node 2 via coax and the Pi 4 via USB into my Schiit Bifrost 2 side by side, the Pi 4 was the clear winner in every way, shape and form, at least for me in my system. With that being said, if the Node 2/2i came with USB output, I'd still be running one of them most likely, though I have zero complaints with the Pi 4.
BTW, if you plan on rolling tubes every once in a while, I'd urge you to get some socket savers and/or tube risers as they are also known. They come up flush with the top of the Freya's chassis and gives you better access the tubes. No chance in smacking the glass up against the edge of that opening in the chassis.
Thanks... the room is coming along; slow, but steady. I've been looking for socket savers, so if you can let me know where you got yours from, I'll order the same ones. We're about 85% moved out of NY as our son goes to College up there; can't wait to be 100% done with the cold and snow... lol
I had the opposite reaction.... I was originally using a Pi4 connected to a Bifrost 2 with a pair or Arendal towers; the combo sounded harsh, highs had a edginess to them and we experienced ear fatigue after 10 - 15mins of listening. Since I didn't have another source nor DAC on hand, I picked up the Node 2i to see if it was the Pi4 / Bifrost combo and there was a reduction; however, it was still there. I picked up a pair of Wharfedale EVO 4.2s from Crutchfield and voila... the sound was much better to our ears. I went with Crutchfield as they have a great return policy with reasonable return shipping costs. I was rushing due to the Schiit 15 day return policy, so I unfortunately never put the Bifrost back in the signal chain to verify if the harshness was due to the Arendal speakers; my mistake for rushing. The Arendals and Bifrost were returned and a pair of EVO 4.4s were ordered as I wanted to see if the extra driver and larger cabinet would provide enough bass... mission accomplished and the 4.2s were returned. I'm dying to audition the Elysian 2 or 4, but I rather that my son graduates college debt free or as close to debt free as possible, than be selfish and have a really nice pair of speakers.
I have a Modi Multibit in NY that I plan on using with the Pi4 to see how they compare to the Node 2i; my son should be bringing it down within the next couple of weeks when he's done with school, so I'll post feedback after I have some time with it.